This seems to be the year of the move-up buyer... foreclosures are way down, resulting in rising home values so more homeowners can now afford to sell and buy another home.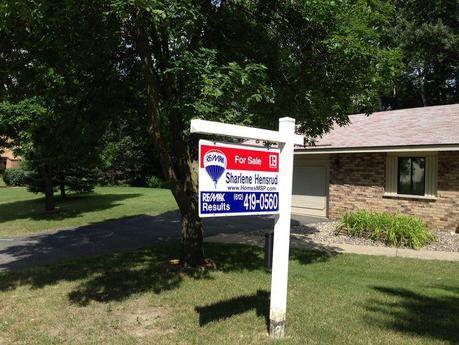 If you are thinking about making this kind of move, here are some steps to take before you hang that FOR SALE sign in front of your home.
1. Get a ballpark estimate for how much you might net or need to bring to closing if you sell
Talk to a Realtor about getting a market analysis of what your home might sell for in today's market. Also find out your estimated mortgage (and 2nd mortgage, line of credit) payoff. Give this information to your Realtor and ask for an estimated net sheet of what your net proceeds might be if you sell. If you bought with a low down payment during the BOOM don't be surprised if your bottom line is a negative number. Many sellers are in that position where they need to bring money to be able to close on the sale of their home. If you are in this position, think of it as part of your down payment on your new home.
2. Identify how much cash you can invest into your new home purchase and where those funds are coming from
Do you have savings/investments that you will be using for your down payment? Gift money? All coming from proceeds of your sale? Will you need to ask the seller to contribute to your closing costs? How much cash you have available for your down payment and closing costs will obviously impact what you can afford to pay for your next home.
 3. Find out how much you can expect to be approved for financing if you buy
Armed with your estimated net proceeds and down payment information, talk to a lender about what 'looks good' for a mortgage approval amount for your next home. It's pre-mature to get an actual pre-approval at this point unless you can afford to buy without selling your current home, but get a ballpark estimate based on your net proceeds, available cash, income, current debt/credit score and any other special circumstances so you have an estimated estimated price range for your next home.
4. Check out potential homes for sale in your estimated price range
You have likely already done some online searching for your next home, and perhaps have visited some open houses. But now it's time to look more seriously at potential homes for sale. Can you find anything you would feel comfortable buying in your price range so you won't be homeless if you sell your current home? You may have to check out different neighborhoods until you find a fit that feels right.
5. Figure out a back-up plan in case your current home sells quickly and you don't find a home to buy right away
In today's seller's market it isn't uncommon to get an offer quickly... but not be able to find your next home to buy in the same timeframe. Figure out options in case that happens... stay with family/friends? rent an apartment for a few months... or longer? Be prepared... this is why some homeowners choose to buy first before selling if they can afford to do so and are willing/able to take on the risk.
Sharlene Hensrud, RE/MAX Results - Email - Twin Cities Realtor
HomesMSP Team with RE/MAX Results - Sharlene, John, Angela
RELATED POSTS
Is the time is finally right for the move-up home buyer?
Where do I begin?

How much do move-up buyers typically move up in size and price?
What Clients Say