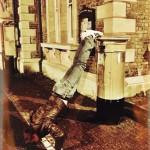 Pete shows us how it's done
Photograph courtesy of Pete Reed
It was going so well. I was crossing my daily press ups off my calendar and looking forward to the day when the numbers became really challenging. I am, of course, referring to the great Press Up Challenge of 2014 instigated by Olympic rowing champion, Pete Reed (#PUC2014). I was reasonably hopeful that with a bit of determination I could make it through to the end of the challenge and would effortlessly perform 365 perfect press ups on 31st December this year. OK, I'll even admit I was showing off a bit – doing an extra five here and there and feeling pretty pleased with myself.
Sadly, though, it wasn't to be. As the days passed I became aware that my left shoulder – the scene of a rotator cuff injury a couple of years ago – was starting to feel a tiny bit crunchy. When it went from crunchy to sore I realised that enough was enough. The press ups were making it worse and there was nothing for it – I needed to rest it if I wanted to carry on rowing this year. As my son wisely said, "You don't want to end up being Girl on the Bank instead of Girl on the River".
So it is that my Press Up Challenge petered out (if Pete will forgive the expression) with a mournful whimper on Day 16.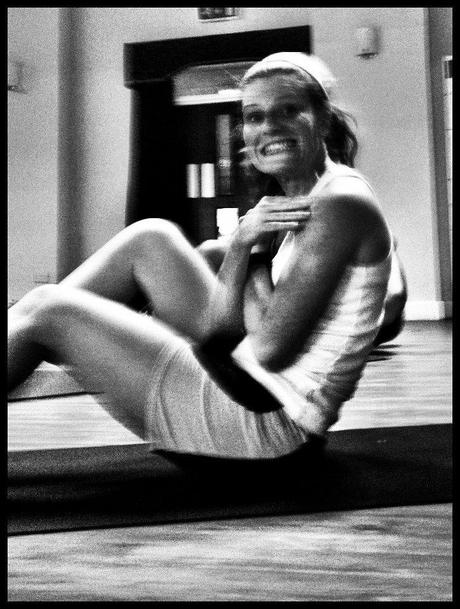 So far so disappointing… except that, as any of my regular readers will know, Girl on the River doesn't give up without a fight. So it is that I have switched from daily press ups to daily sit ups instead (with Pete's blessing – I am nothing if not obedient). Today I popped out 17 crunches with no shoulder pain and am joining the elite ranks of those doing the #SUC2014. The rules are the same – you just substitute sit ups for press ups. As with the Press Up Challenge it's wise to vary the position a little, so I'll be doing straight sit ups, sit ups with a twist and any other variations I can think of.
They think it's all over? Well it ain't over until the fat lady sings, and I can't hear her yet.