Hi, my name is Deb and I love Birkenstocks ("HI DEB!). Luckily now I don't need a support group to unburden myself. According to VOGUE DAILY (July 29), Birkenstock sandals are back in. For me, they were never out.  Many fashion girls will cringe at this admission because they lump Birkenstocks in with Crocs and Uggs. My two trusty pairs are styles that are no longer available made in silver and purple python. They are my go to weekend shoes. I've walked many miles in them. I've walked beaches, shopping malls, outdoor concerts, tourist sites, even the streets and bars of Key West. The arch support is great for my RA (rheumatoid arthritis). I can wear them all day long. Heidi Klum created a line for Birkenstock. It wasn't until Céline showed a fur lined versions in their Spring 2013 show that the fashion world embraced these sandals.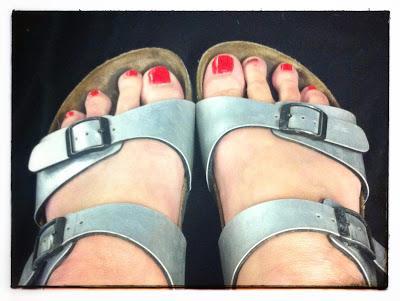 My favorite pair.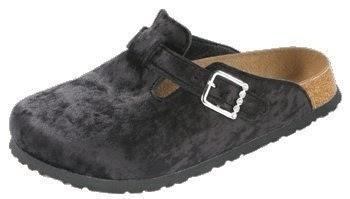 I also own these.
The silver pair above is my go to pair. They fit my feet perfectly and go with everything. I don't have a shot of the purple python pair but I will try to remember to post a shot of them on instagram. The crushed velvet clogs are the pair I wear least but I love the rhinestone buckle and velvet. Somehow , in my warped mind, that helps the horrible shape.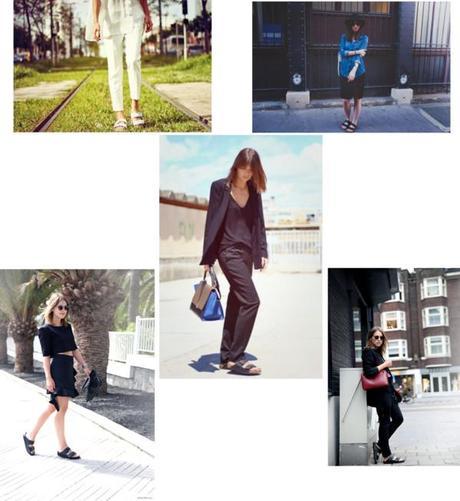 Fashion girls and celebrities are wearing Birkentstocks. Eva Chen, the new editor-in-chief of Lucky Magazine, loves Birks.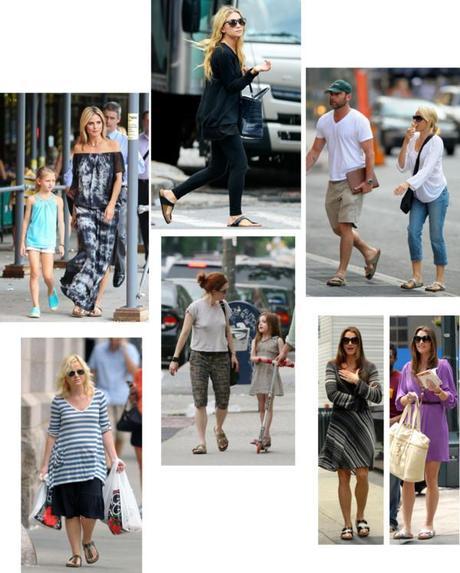 Celebs and fashion girls seem to favor black and in some cases silver or white. The styles they are wearing are Arizona, Gizeh, and Monterey.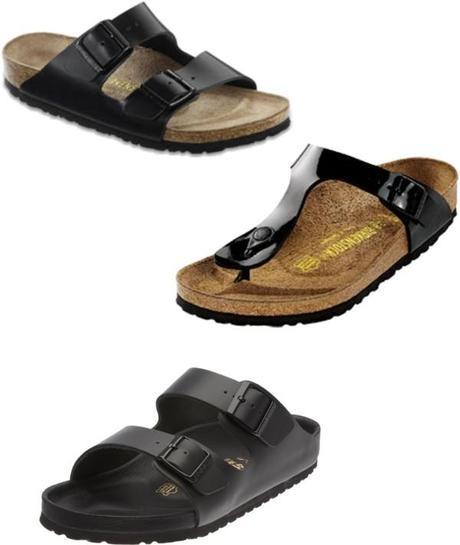 Click above for buying information.
They aren't the suede hippie shoes that you remember. They come in fresh colors, metallics, and patent leather. For me they are comfortable flat shoe alternative. I always select pairs with something special. If you're looking for more than just basic black, QVC has some fun styles. If you're looking for bargains (prices range, $80 - $120), 
Birkenstock Express has the answer
.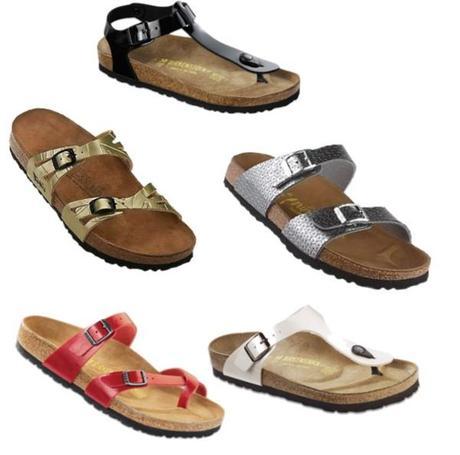 Click the photos above for buying information.
Birkenstocks, do you love them or hate them?
NOTE: This post is a nod to all of my Birkenstock loving friends. You know who you are, KP, SP, AL, LL, and many more. :)