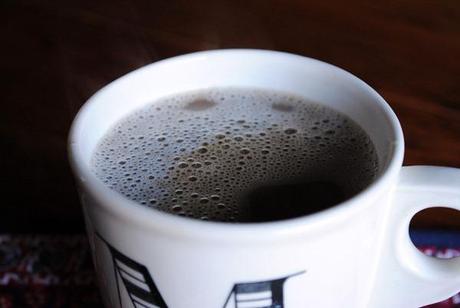 Haha! Do you see it?! Half white foamy bubbles and half brown. Too cool!
How are your days going this week? I feel like mine's been fast yet slow. We had a bye (no game) on Tuesday so it's been lots of practicing and my muscles are So So So sore from my running. I'm ready for a rest day! Like, pajamas on the sofa watching Big Bang Theory reruns all day, kinda rest day.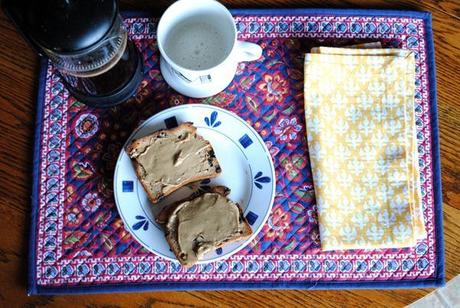 Breakfast!
I could not figure out what I wanted so I made the old standby. Rudi's cinnamon raisin toast with MaraNatha peanut butter and Teeccino!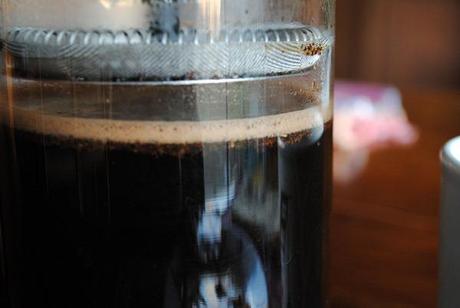 Yesterday I wasn't too sure I liked my Carob Coffee. But today after my first sip, I was in coffee bliss.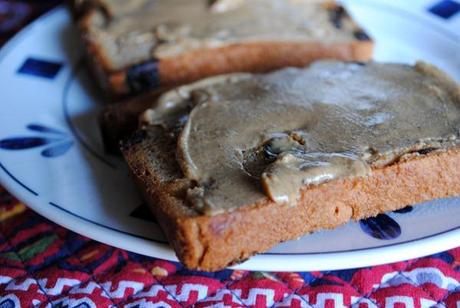 Today on my fitness agenda I have 3 miles. But I'm so sore I really don't think it'll happen. I'm contemplating doing pilates and calling it a day.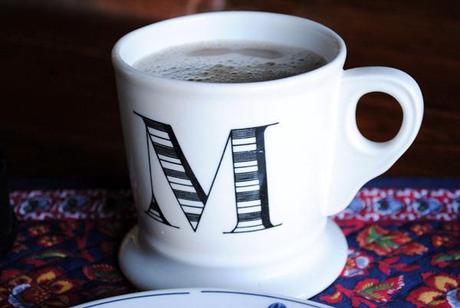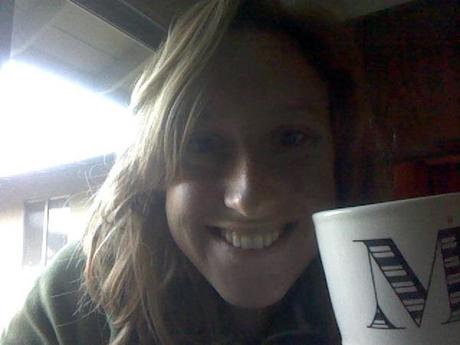 Thanks for all your comments on my crazy eating yesterday! They made me feel so much better about it. I'm doing really well not taking my excessive carb filled eating negatively, which is such a success. But it was still so confusing. You guys are the BEST!!
Tell me about you! I want to know….
What was the most fun vacation you've ever been on?
Trips to where my Mom grew up in Flanagan Illinois. Population: 1200.
Have you ever had Gelato?
My dream is to eat Gelato like Julia Roberts in Eat Pray Love, on a bench in the middle of Rome! Ciao Bella!!
If you were trapped on a deserted island what celebrity would you want with you?
Tom Hanks, he survived an island with nothing but a ball named Wilson.