Rite Hayworth. Originally born as Margarita Carmen Cansino on October 17th 1918 and graced the world until May 14th 1987. She was an American film actress and dancer who attained her fame during the 1940s as one of the era's top stars. She appeared in an outstanding 61 films in over 37 years and is listed today as one of the American Film Institute's Greatest Stars of All Time!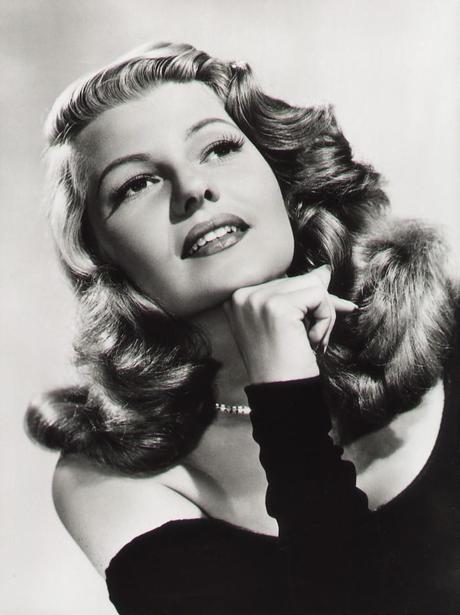 At Vinchi HQ we are inspired by this wonderful woman, or a Goddess as we like to call her. Not only was Rita a film actress and dancer; she is one of the famous fashion icons of all time! She's got the whole package!
When Rita's career first began she didn't go straight to the top (she wasn't having clothes custom made for her at this early stage of her success). During her days at Fox and the begginning of her career with Columbia Pictures she went through that standard boring process that us ordinary simpletons hate (yeah right!) which meant spending hours in the portrait gallery having her picture taken in various  swimsuits, and of course the studio's finest gowns, *ah... The hard life of a star* lol
The designer Robert Kalloch had the priviledge of creating Rita's first specially designed wardrobe at Columbia for the film 'The Lone Wolf Spy Hunt' And here is a photo of the beautiful garment produced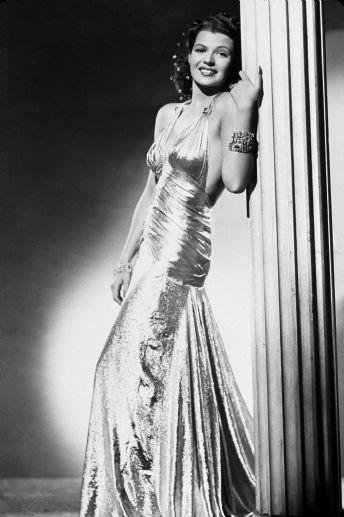 After being seen in this stunning garment she was then named the ''Best Dressed Girl in Hollywood'' Good job Robert!
Her model talents were then immediately recognised by Life Magazine; with spreads of her wearing ''The World's Most Costly Gown'' . From his day on, wearing beautiful clothes became a big part of Rita's image.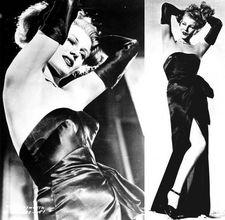 Rita was Columbia Picture's biggest moneymaker. However behind a glamourously gowned actress, there is an equally as fabulous fashion designer. Hollywood's golden age was filled with dynamic fashion duos, some designer-star collaborations have achieved legendary status such as Audrey Hepburn had Givenchy, Bette Davis had Orry-Kelly and Rita had Jean Louis, in 1944 he became Columbia Picture's 'Chief Designer' What a title to have. Jean Louis knew Rita's body, he knew how to hide any imperfections while accentuating her best features. This incredible man's creations transformed Rita Hayworth from this shy girl who lived for wearing jeans and sweaters to one of Hollywood's most original and unique goddesses of glamour.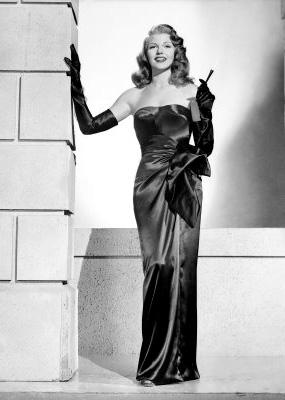 Rita was nicknamed 'The Love Goddess' but to the rest of the World she was an actual Goddess; her talents in theater combined with her power of glamour and her excentuating body made her a star in everybody's eyes! She is a true inspiration for us at Vinchi as she has shown the World today that fashion isn't just a pretty face. There's just something about Rita...
Lots of love to Rita and all of our fellow vintage lovers,
Vinchi x