Imagine fake tan freedom, no more Oompa Loompa orange or stained hands and feet, no more patchy tan and removal with harsh scrubbing. Two Aussie girls are starting a movement; launching THEIA Express Tan Removal through a crowd funding campaign. It's their aim to make bad fake tans a thing of the past and they need your help. THEIA is the only express fan-tan remover with a simple spritz-and-wipe formula. Creators Brie Stevenson and Michelle Young have launched THEIA on crowd funding site Indiegogo and need your help to bring this revolutionary, game-changing product to fake tan lovers worldwide. By purchasing THEIA on Indiegogo you're making history, bringing THIEA one-step closer to department store shelves and creating a world free from bad fake tan.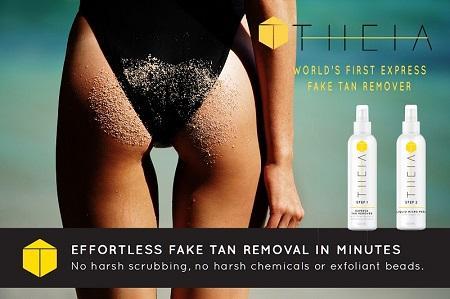 THEIA – The world's first express fake tan remover
THEIA – The world's first express fake tan remover
THEIA was born to fill the gap in the market for the safe and reliable removal of fake tan. It can lighten a tan that's too dark, remove five-day-old tan residue, or cleanse, polish and buff your entire body to return to your original skin.
The idea for THEIA came to Brie Stevenson, a makeup artist with 16 years' experience, after years of seeing and hearing her clients' fake tan horror stories. "I've had women in tears countless times before big events. My clients complained about the extreme measures they'd go to remove their tans. I've heard stories of people using industrial level kitchen scrubbers and even cases where they resorted to Ajax and Napisan baths" explains Stevenson.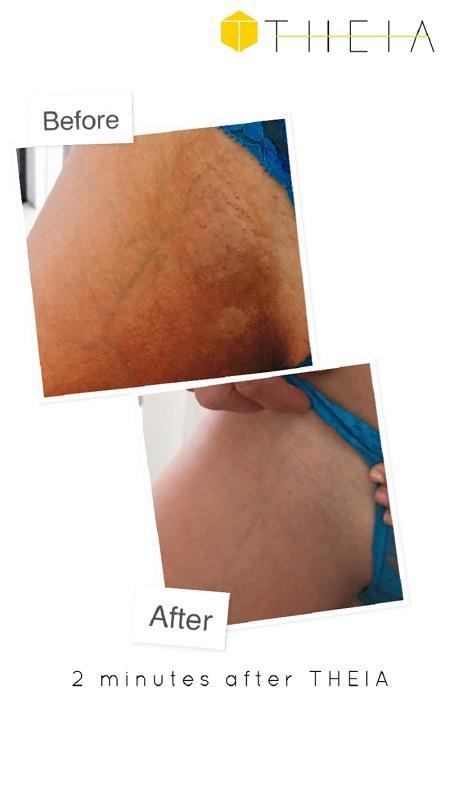 THEIA – The world's first express fake tan remover
In response to this gap in the market, Stevenson partnered with her business savvy friend Michelle Young who has over nine years of experience in the beauty industry. Together they worked with one of the world's leading formulators to create THEIA: a 2- step express fake tan removal system that removes fake tan in just two minutes.  Young believes the product is going to revolutionize the fake tan market. "Imagine saying goodbye to fake tan fails. No more streaks, no more bronzing over patchy skin. And there's definitely no longer a need for harsh scrubbing and aggressive chemicals. For tan enthusiasts out there, this product is a total game changer."  The team spent their own savings and the last two years focusing on research and development to perfect the formula. Money raised from the Indiegogo campaign will fund their bulk manufacturing costs and global distribution to get the product in the hands of fake tan fans everywhere.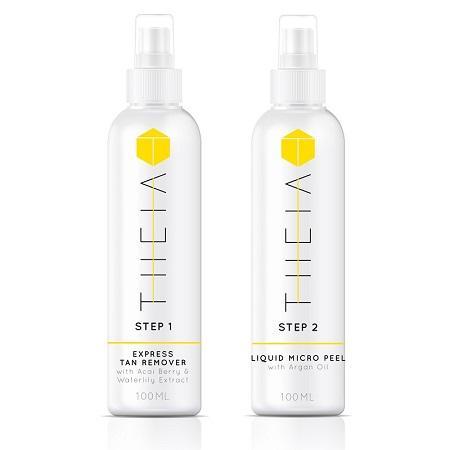 THEIA – The world's first express fake tan remover
The THEIA formula comprises of natural and non-harmful active ingredients and is packed with a sophisticated blend of botanicals such as Aloe, Chamomile, Orange Oil, Argan Oil and Acai Berry. It contains no parabens, sulfates, harsh preservatives or artificial colors and it isn't tested on animals. • THEIA is a two-step system. To use you simply spray the THEIA Express Tan Remover over any fake tan residue, wait two minutes, then wipe clean with THEIA removal cloth. Follow by spraying the Liquid Micro Peel onto skin and begin small circular movements with your hand. The multi-functional micro peel removes any remaining tan residue, removes dead skin cells, restores pH levels and leaves you with a boost of soothing, anti-inflammatory botanicals.
Be part of the movement that's changing fake-tanning as we know it. Join the THEIA Fake Tan Removal System campaign and pledge to support THEIA online at Indigogo