Another fun trip to Vegas for my man's birthday in the books! 
So glad our friends from all over were able to join us. Phoenix, Salt Lake City and LA= one rad group of individuals.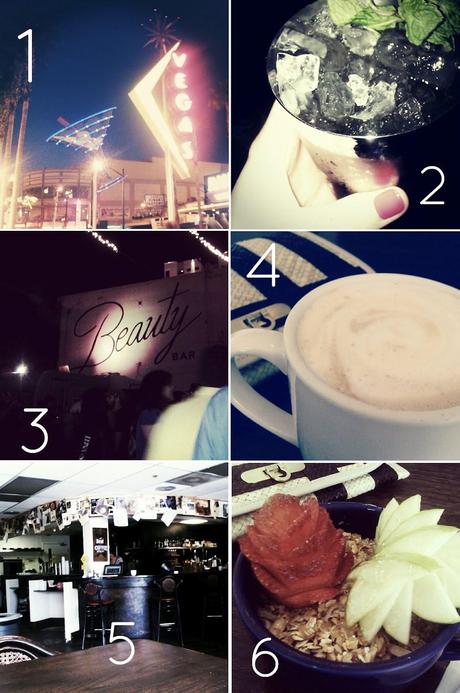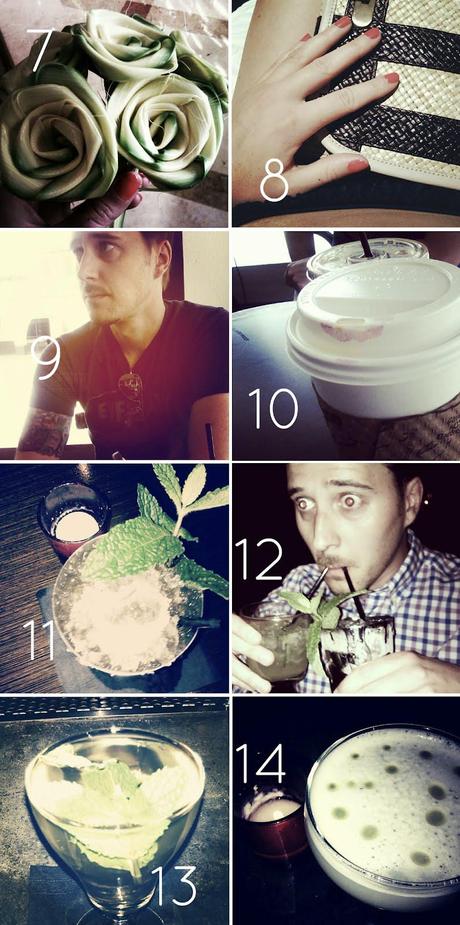 1- Downtown Las Vegas
2- The yummiest Mint Julep ever. From the Downtown Cocktail Lounge
3- The Beauty Bar. Honestly, wasn't impressed. Too many hipsters for my taste.
4- A darling, yes darling, soy latte from my fave The Beat Coffee House.
5- The Beat
6- Granola and yogurt from The Beat. SO good.
7- Flowers made from fawn.
8- Sitting by the pool in my favorite JCrew swimmy, loving the pop of orange to go with it, and this handmade clutch.
9- My boyfriend super tired while having a coffee. We had a ton of fun the night before.
10- Playtime MAC lipstick, meet Mr. Soy latte.
11- ANOTHER, Mint Julep. I just couldn't resist.
12- My man having birthday eyeballs with some birthday drinks.
13- The Stormy Castle. This is where I should have drawn the line.
14- Witch's Incantation (all from The Downtown Cocktail Lounge). Looks like a Witch's Brew, no??