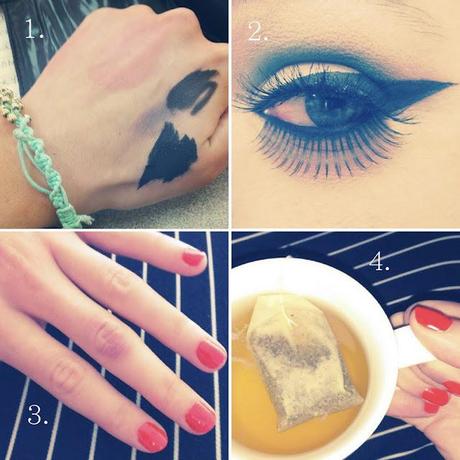 1. What your hand looks like when you're an artist.
2. My student Nick being a trooper and letting me apply some rad eye makeup.
3. My favorite Essie nail polish 'Orange, It's Obvious!' and my bruised knuckle. A first!
4. Tea time, my favorite long stripped skirt, orange nails.