Good Morning Smegheads!!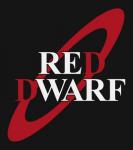 This post is all about one of my all time favorite TV shows of all time. For those of you who arent aware of what Red Dwarf is its a Sci-Fi/Comedy based in the space ship called Red Dwarf hence the name. Anyway the reason i am posting this is because in 2009 Red Dwarf made a three parter because it loves its fans so much. This three parter must of showed everyone what they were missing out on since Red Dwarf had been off air because i have heard through the grapevine it is making a return to our screens!!!!!!!!!!!!!!!!!!!!!!!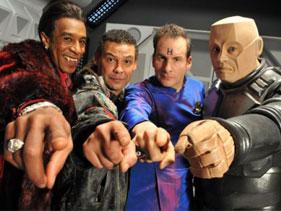 The cast is made up of Craig Charles an absolute legend in so many peoples eyes he plays the last human left in the universe. Chris Barrie an impressionist who played the role of an arrogant hologram. Danny John Jules an ex-dancer who scored the role of an evolved Cat with style. Finally Robert llewllyn played Kryten the witty android. All these make it hilarious and absolutely brilliant. I for one will be ready and waiting with my popcorn when it makes its well deserved comeback.
For those of you who still havent watched this show i suggest you do it right now, no messing around get it done.
Smoke me a kipper, Ill be back for breakfast!!