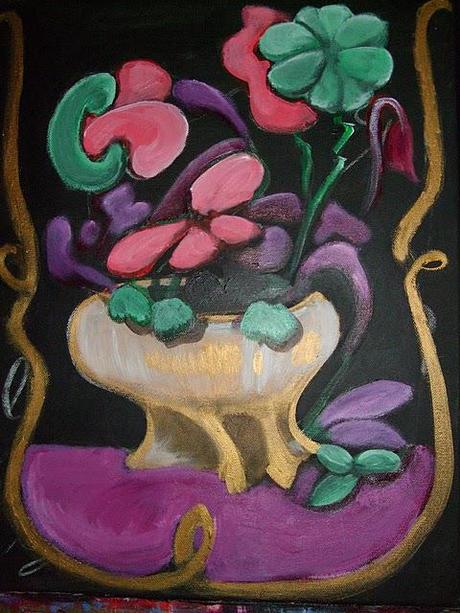 The resolution that my husband and I came up with this year besides date-nights, reading more and losing the requisite 10 pounds, was to do something creative everyday, whether it be a painting, a meal, a song, or some doggerel written on the subway.
We toned it down to one creative thing a week. So far I have a work in progress - a painting. I don't know what it is, or what it means,  but it's bright and the G Pup has already learned the chords for Dylan's Shelter From the Storm. 


Hopefully this time next year we'll have 104 things to show for it.