A couple weeks ago I mentioned that I was doing a study called For Women Only: what you need to know about the inner lives of men, and I also might have said that I wasn't particularly interested in this study… ok I will admit it… not interested at all.
My confident self thought I did pretty good job at building my husband up already, and I thought, I can probably work on knowing him better later on in our marriage, you know, if I needed to…
Wrong so, so wrong. Ugh.
We are in week four of this study and God sure is showing me how the little things I say and do (that hold little weight in mind) are affecting my husband. Oh, I am embarrassed, a bit ashamed, and super humbled. This is just a small snippet of what has been revealed to me throughout this study: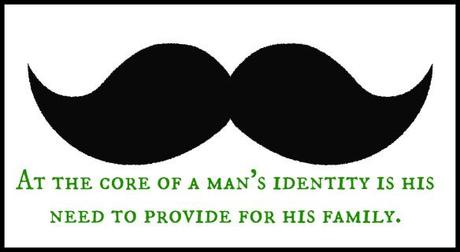 Eron puts a lot of effort into our finances. He budgets to the last penny so that we have what we need and are still able to save. He is super talented at this and I am very grateful. I can clearly see his desire to be a great provider, and I thought I did a good job in relieving that pressure.
Last night was a rude awakening!  It was the day after we met with our groups and discussed the previous weeks homework. Week 3 discussed a lot about the man's burden to be the provider.
For a man, his drive to provide is a burden and compulsion that runs deep. -Shaunti Feldhan
I knew this already, no big deal. What I didn't know was how little comments like we should paint the hallway, or, I think we should get new bedroom furniture, made dollar signs flash before his eyes, and created an even greater pressure for him to work more, make more money, and provide for his wife.
I woud never EVER want to give him the idea that he needs to work MORE in order to show me love, but according to Shaunti Feldhan, that is how men typically interpret our wants.
So, last night, we were over at a friends house babysitting. Eron's exhausted, trying to do homework, and I am just chatting away. Excited about new opportunities and things we could do in the future, I am just plain rambling, hypothesizing, daydreaming if you will. Harmless.
It went something like this… blah, blah, blah, "Keith and Kelli have such a good pantry full of food!" (I like to cook and experiment in the kitchen so, I was simply admiring). Eron's response: "We do too." Unaware me: "Yea, but like, they have so much stocked up, we don't have this much…"voice trails off, heart starts to tighten as I realize what I am saying and how this might be making him feel… My mind is thinking oh crap, oh crap fix it. FIX IT NOW!… "Actually, you're right we do have a lot, and our grocery budget is perfect for what we need for the month!" … I don't think I fixed it.
I made several other (insert-foot-in-mouth) comments that went something like that throughout the night, slowly adding to the weight that was already on Eron's shoulders to provide for us.
Eventually I just shut my mouth and tried to think about ways I could take that pressure off.
Shaunti suggests a change in you're own heart by using the possessions you already have to honor the Lord.
"Honor the Lord with your possessions and with the first produce of your entire harvest; then your barns will be completely filled and your vats will overflow with new wine." Proverbs 3:9-10

 
She also asks two questions:
Are you honoring God with all of your stuff?

Or is it getting in the way.
In our groups we talked about a few ways we could accomplish this, in order to embrace what we have rather than focusing on what we want.
Do you have a home? – Invite people over and be a host! 
Do you have a car? – Offer to give someone a ride, pick up their kids…
Do you have extra time? – volunteer somewhere, or just serve your hubby, family, roommates at home
Do you have a lawnmower? – Offer to mow someones lawn!
Do you have any special skills? – Use them to help others!!!
…and on, and on.
It isn't just about figuring out the way men think… It is about acknowledging and accepting the responsibilities God placed on their hearts and helping them become successful in their roles.