Feels like the site itself is turning into Marvel Comics with everything Wolverine related we've posted the past few days, with news regarding a new film, to an infographic, it's been Wolverine heavy it seems, but this might be the most interesting of the bunch.  In two weeks, The Wolverine will be released digitally, which is two full weeks before the film comes to DVD and Blu-ray on December 3rd.  Well today, Fox has released a "multi-touch experience" iBook on iTunes, giving you an interactive, behind-the-scenes, digital book, offering a big of a digital extra that you would get a few years ago with extra special versions of DVDs (Something I was really bad at buying back in the day!)
It's definitely not something that a requirement to enjoy the film, but it's a nice little bonus, that you cn grab for free on iTunes, that gives you some background in-depth information, including one fo the big draws to the film, the Silver Samurai.
Check it out, if you're a Wolverine fan, you won't be disappointed.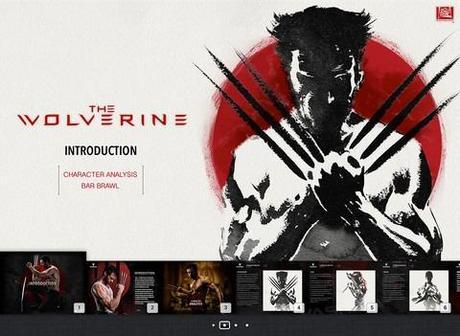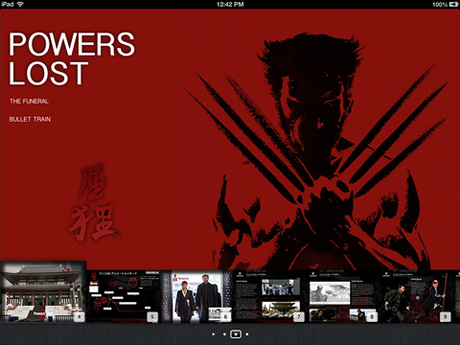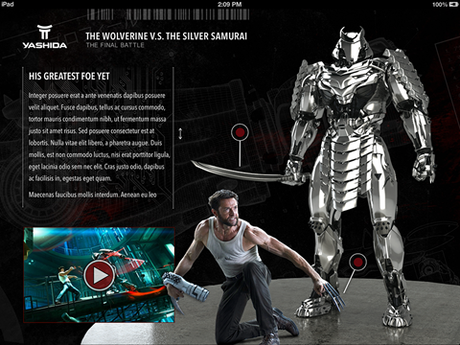 Below is the official press release for the iBook
Multi-Touch Experience Released Today to Promote Digital HD Launch onNovember 19
WHAT:To celebrateTheWolverineDigital HD release, this first-evermulti-touch experience from Twentieth Century Fox Home Entertainment was revealed today, taking Wolverine fans deeper intoThe Wolverinethan they've ever gone before.Through this visually-driven multi-touch experience, readers will explore all the ramifications of Logan's mutant powers as they are diminished, lost, and then regained. Focusing on four powerful fight scenes in The Wolverine, the multi-touch book adds to the story with original narrative, exclusive behind-the-scenes video, VAM teases, beautiful imagery, and interactive models. The multi-touch experience is free on theiTunes iBook Store to bedownloaded with iBooks on your Mac or iOS device, and with iTunes on your computer. The interactive features may work best on an iPad.
HIGHLIGHTS
·   More than 50 pages of content
·   Extensive film and behind-the-scenes footage, along with photos and Easter eggs
·   95% original written text and exclusive narrative writing
·   Pre-visuals and 3D content
·   Multi-media Rich Interactivity: Nearly every page contains a video, keynote animation, scrollable text, hidden gem, or audio icon
·   iBooks Author Interactivity: Scrolling text blocks, hi-res full-screen image galleries, pop-ups with additional text and photos to drive the experience
·   Easter Egg Exclusive Contentallows readers to dive deeper into the world of Wolverine as they discover hidden, exclusive content
·   Interactive Blueprint Imagesuse the built-in iBooks Author Interactive feature to a pan-and-zoom experience to dive deep into the Suppressor Beetle
WHO:Twentieth Century Fox Home Entertainmentis the industry leading worldwide marketing, sales and distribution company for all Fox produced, acquired and third party partner film and television programing. Each year TCFHE expands its award-winning global product portfolio with the introduction of new entertainment content through established and emerging formats including DVD, Blu-ray™ and Digital HD. Twentieth Century Fox Home Entertainment is a subsidiary of 21st Century Fox.
   WHEN:Launches today –Tuesday, November 5, 2013
   WHERE:Offered exclusively at theiTunes iBook Store- https://itunes.apple.com/us/book/the-wolverine/id731499654?mt=11