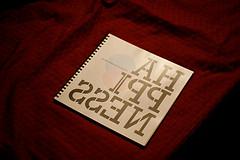 Wisdom is an interesting thing – The Thesaurus gives words to wisdom like: understanding, knowledge, insight, perception, astuteness, intelligence, and good judgment.
Charles Caleb Colton once said, "There is this difference between happiness and wisdom, that he that thinks himself the happiest man, really is so; but he that thinks himself the wisest, is generally the greatest fool."
Today – what do you think? Are you focused on being happy – and attaining it – and can you gain some insight (wisdom) and realize that everything you need in life you have already?
Remember, you create your day by the way you think. Make it magnificent!
Blessings, Shawna
www.RelationalResults.com