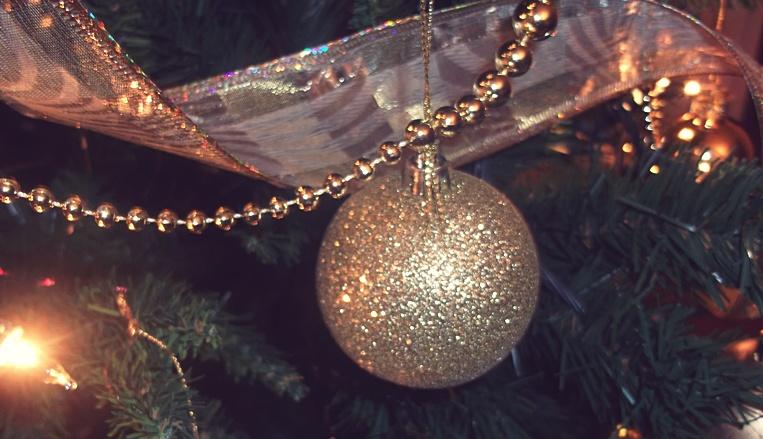 Yes, I disappeared and neglected the blog again but you'll need to blame university work I'm afraid! More deadlines before the end of the semester meant I was a busy bee but now semester 1 is officially over and I've given myself an excuse to relax tonight. I've been seeing so many Christmas tags going around but decided to go for the Winterlicious Tag created by macbarbie07 as it was different and looked fun to do. Everyone is tagged to take part in this and please leave me a link if you do as I'd love to see your answers!
1) Favourite Winter Nail Polish? 
This probably won't be a surprise to anyone as I've been banging on about this polish for weeks now but it has to be Models Own Snowflakes which just leaves the prettiest snowflake effect on your nails and is fun to try out with so many different colours. 
2) Favourite Winter lip product?
My most reached for lip product during winter has been my MUA & Love Hearts Lip Balm in the shade Kiss Me which gives such a lovely hint of red to the lips while still being very moisturising. My lips are the worst for getting dry and chapped during winter so a lip balm is a must and when it can be used to add a hint of color then it is perfect for me!

3) Most worn Winter clothing piece?I'm going to be a bit of a cheat with this question as I've worn so many things during winter so I'm going to pick my favorite piece which is actually a new addition to my wardrobe. It's a dogtooth knitted jumper from Primark that I ended up finding for the bargain price of just £5 and I absolutely love it!

4) Most worn Winter accessory?

I've been wearing a lot of scarves during the winter weather so it was tough to pick just one. I've loved wearing this brown scarf with gold detailing as it jazzes up whatever I'm wearing and also looks lovely poking out of my coat, and it keeps me so warm so it's definitely a win win.

5) Favourite winter scent/candle?

I've found myself getting more interested in candles since I started my job as I'm surrounded by Yankee candles and would have to say that my favorite right now is Cherries on Snow as it smells so yummy and festive.

6) Favourite Winter beverage?

This is where you'll think I'm weird as I don't actually like hot drinks at all. I don't know what it is about them but I just can't take them, so a Starbucks or hot chocolate is off the cards for me. Give me a nice cold glass of lemonade and I'll be happy.

7) All time favorite Christmas/Holiday movie?

Without a doubt it's Elf! I know I know, you'll probably be fed up hearing people go on about Elf but it really is such a happy and feel good film that always gets me excited for Christmas.

8) Favourite Christmas/Holiday song?

I'm a major cheeseball and have All I Want For Christmas Is You on repeat during winter as I love it that much. I'm afraid Michael Buble is my version of choice right now because there really is something so nice about his voice and that song combined.

9) Favourite Holiday food/treat?

We don't have many Christmas related treats here in the UK so I couldn't really go for that so my answer has to be Christmas dinner in general! Who doesn't love a scrummy plate of turkey, stuffing, roast potatoes and plenty more goodies.

10) What is your favorite Christmas Decoration this year?

It's sad to say but it has to be my little bald tree and the net of fairy lights that are hanging at my window as they just make my room feel so cosy and festive. I'm looking forward to getting all my presents wrapped and put under my little tree as that always makes me so excited for Christmas.

11) What's at the top of your Christmas list?

This is a cheeky one as I know this will be a joint present for Christmas and my 21st but I've been lusting after an iPad for quite a while now. David being the best boyfriend that he is has listened to me drivel on about them since we went on holiday in August as it would just be so handy for everything, especially uni for the next few months.


12) What are your plans for the holidays this year?

It'll be another quiet one for us with the usual opening of presents and family Christmas dinner but David will be joining us for dinner this year (we usually have dinner with our own families and then see each other) so I'm very much looking forward to that! Apart from that I'm sure I'll just be relaxing and trying not to stress about my dissertation too much.

♥