A windy day makes for the best photo-shoot day, especially when you are wearing a maxi skirt or a dress. So when the wind blows, your skirt flows and there is drama and action and result- 'your best candid shot.' But when the the wind blows and your hair flows, result- 'BLUR and only BLUR !!' 
Anyways, the wind is not what we are talking about today, but it's the cold, that has refused to bid us farewell. It has been gloomy, gross, treacherously cold for a good three weeks now, and I am not loving it one bit! The only pros about this never-to-go-cold weather is that I am getting to wear my spring jackets for an extended time, specially this cape jacket.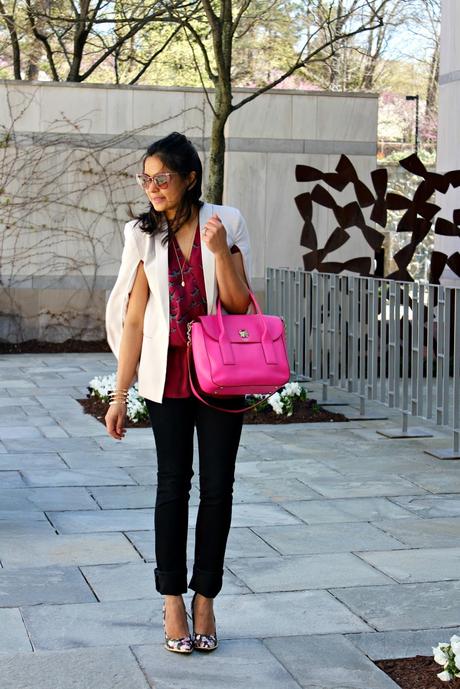 Cape jackets were a huge trend past winter and is still going strong this spring- and I'm embracing it to the fullest. I have worn this cape jacket two different ways, first time here, and also sported two other styles here and here, today's being more contemporary. Blush pink is a rage this year and being able to get two trends in one clothing item- nothing could beat that!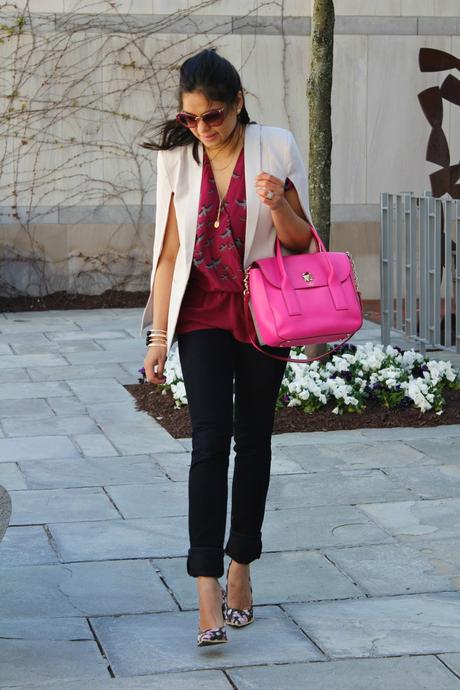 cape jacket- BB Dakota c/o Shopbop ( in white ) top- old via Macy's ( another peplum) jeans- DL 1961  heels- Schutz ( loving this block heels option ) bag- Kate Spade  sunglass - Miu Miu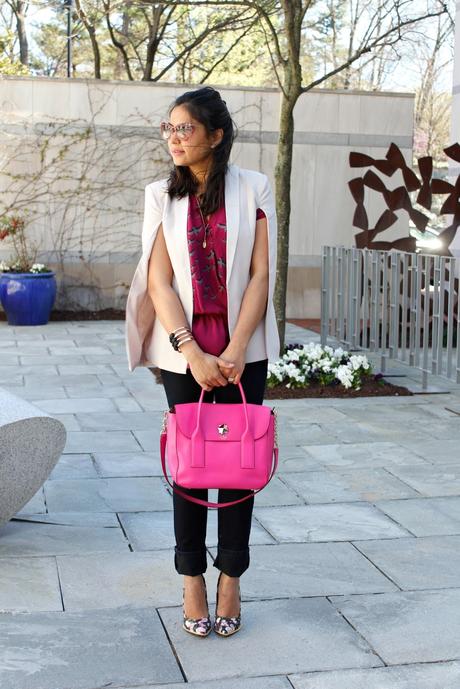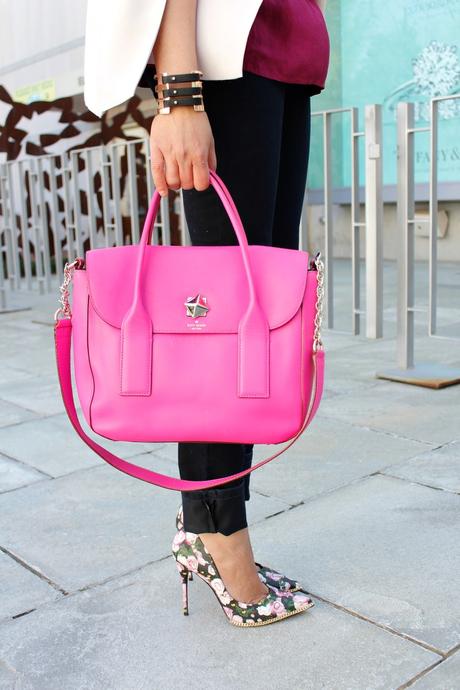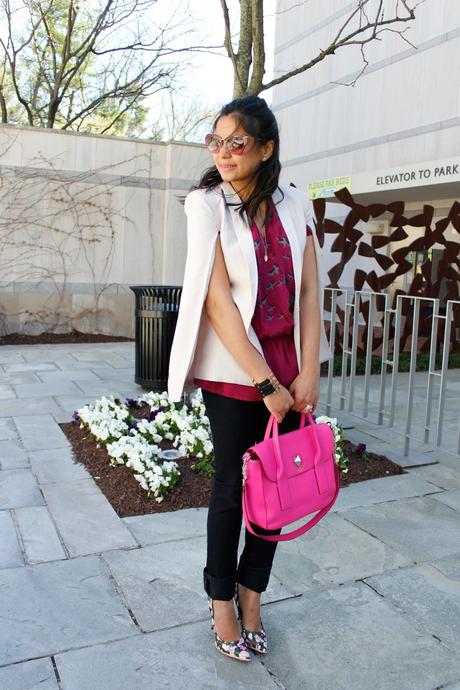 Thanks for stopping by loves.