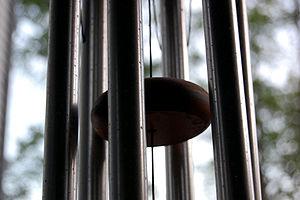 Image via Wikipedia
Happy Monday and Happy Thanksgiving week
It's a short week for Americans and I awoke to strong winds and the wind chimes dancing and singing. I'm grateful for the ability to hear and see. I'm grateful for the wind.
This week I intend to count my blessings – what about you?
Remember – you create your day by the way you think!
Make it magnificent!
Blessings, Shawna
www.RelationalResults.com