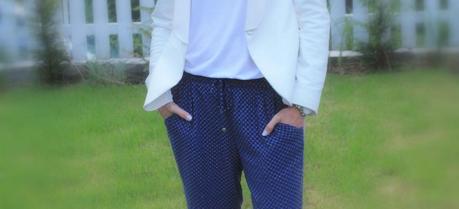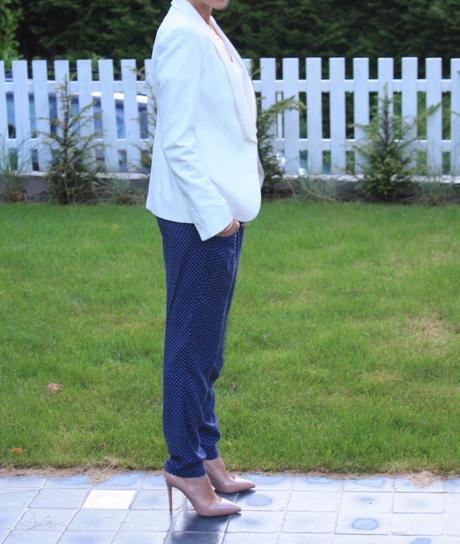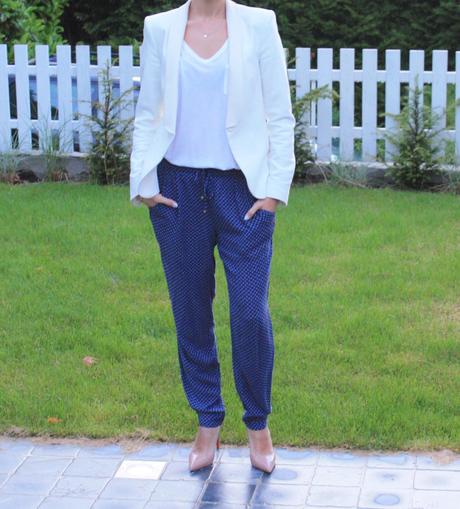 pyjama trousers - Zara (similar)
white blazer - Zara (similar)
white tee - T by Alexander Wang
nude shoes - Christian Loubotin
These pyjama trousers are one of my best buys this season. They are probably the most comfortable trousers in my wardrobe (there's a reason why they call them pyjama trousers!) are for sure the most versatile. 'I've worn them to the office, on a long flight to Mexico, for a night out and to relaxe at home on a lazy sunday, I don't think I have another pair ouf trousers which I could wear on all these occasions for that price.
Here I'm wearing them with a white blazer, a white tee and my beautiful nude shoes. I wore this outfit to go out for dinner but I've wore it to work with different shoes (no Louboutins to work, please!).
Amongst my friends and family, the pyjama trousers don't seem to be very popular. My parents even thought  I was still wearing my pajamas when they saw me arriving at the airport to our 10 hour flight to Mexico back in April. As for me, I looooove them and nothing will make me stop wearing them !
How about you, have you fallen for the pyjama trousers trend or is this trend not for you ?
xx Marta