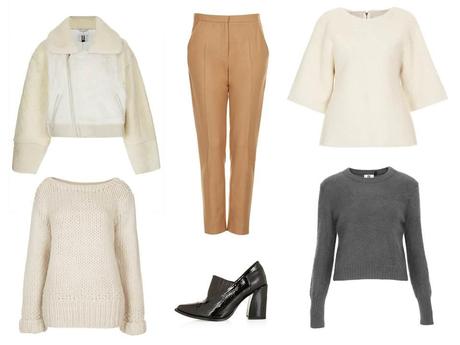 All pieces from Topshop Unique Fall Winter 2013
Every season the design team of Topshop Unique comes up with an original collection during London Fashion Week including literally "unique" pieces different from which we are used to see in other high street brands. I have to admit that Topshop Unique usually goes a step further to which my usual taste can respond to but this collection had a few pieces which I could add to my wardrobe in the blink of an eye: cream sweaters and a cropped jacket, a perfect pair of camel trousers, this season's essential cropped sweater and modern black shoes.
In a few days the Unique Spring/Summer collection will be unveiled but in the meantime discover the current collection here.
xx Marta