Before we sat down to eat, Phil our photographer wanted to get some dramatic shots in the window of the Great Hall.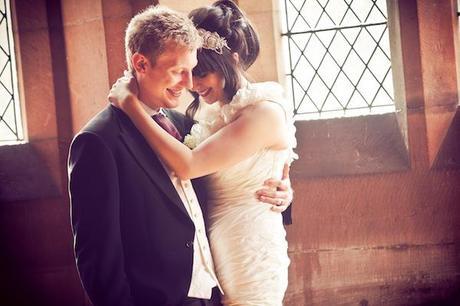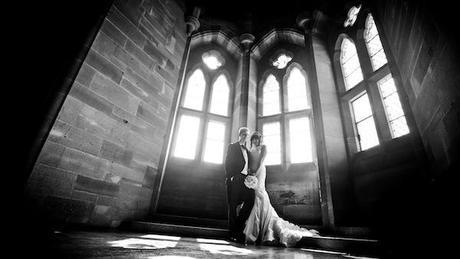 We also had some time to look at the Drawing Room – all set up and ready to go! The staff at Peckforton Castle did an amazing job with setting up the tables to my detailed specifications!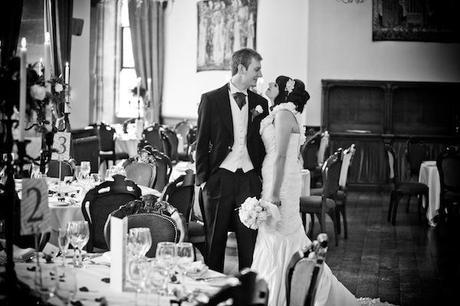 Our guitar and piano favours with our personalised plectrums. How good do they look?! We also made the menus and table numbers!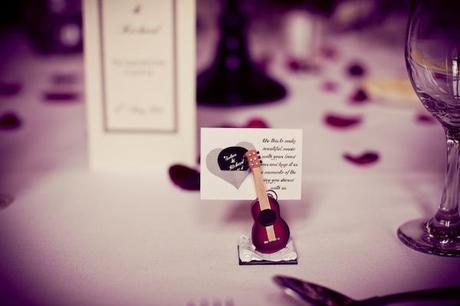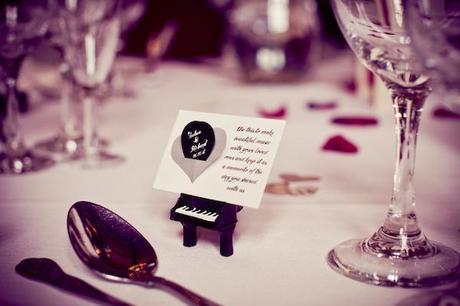 And the cake made by the lovely Gina. (Very unfortunately I only managed to eat a tiny bit on the day – luckily Gina had made a practice one and we all tucked in earlier this year!)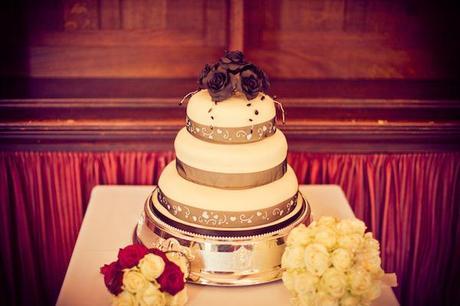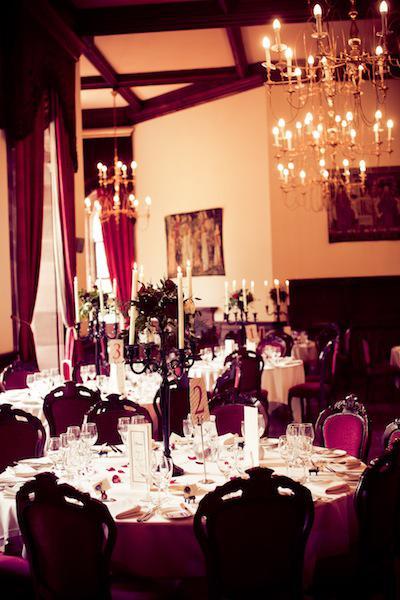 The view from my seat at the top table!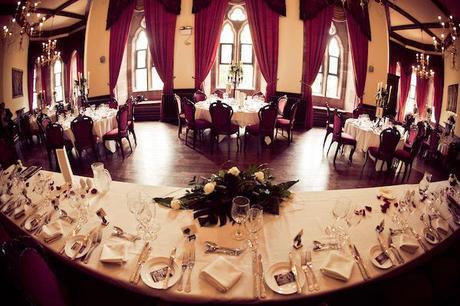 It was a beautiful day to relax out in the courtyard!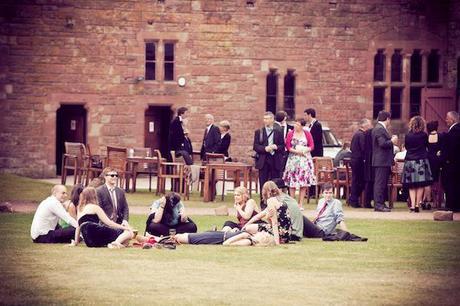 Here's my sister and I – replicating one of the Hen Do shots!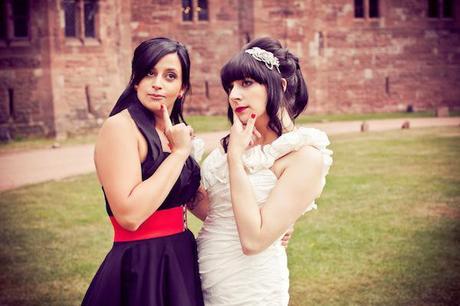 And having far too good a time to convey!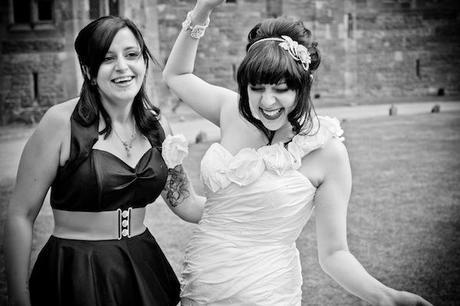 Our grand entrance into the Drawing Room after the receiving line!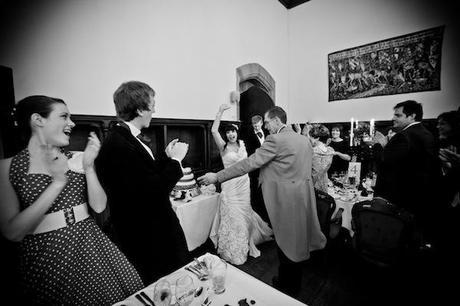 I still don't remember what I was saying here. Maybe I'll never know…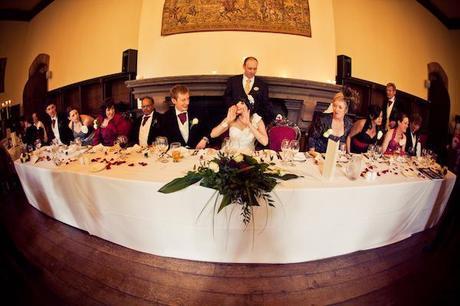 Here are Gogo Penguin who played an absolutely sublime set during the meal. You can hear the actual performances from the day on our wedding video!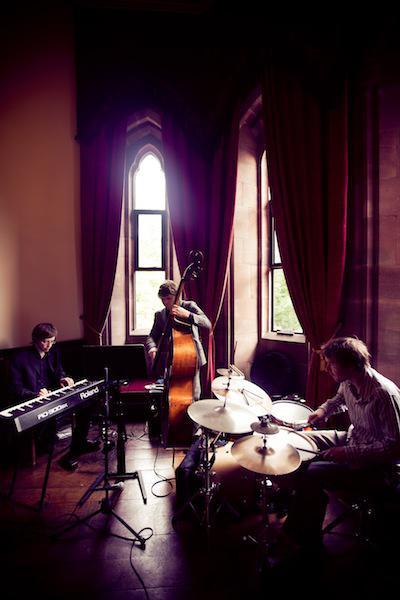 My Mum and Dad did a speech together – like Richard's mum and dad did a reading together during the ceremony. My Dad had never spoken in public before – he was so nervous but did so well!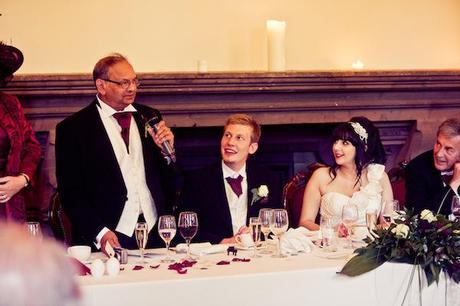 To the bride and groom!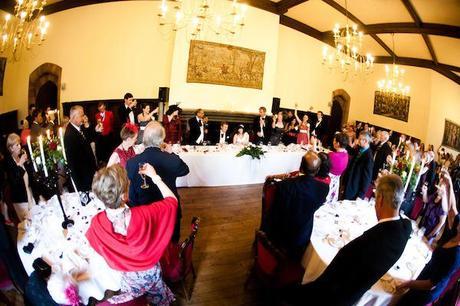 This is when Richard called me his 'WIFEY!'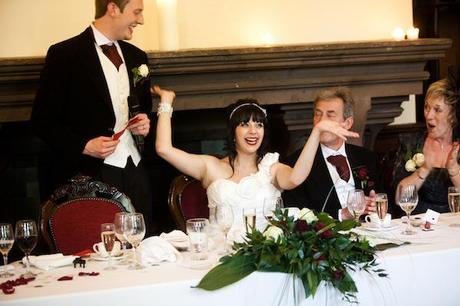 Obligatory best-man-embarrassing-the-groom pose.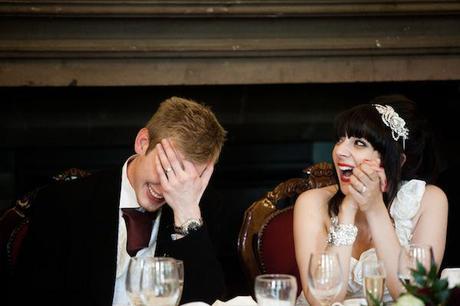 I also did a little speech!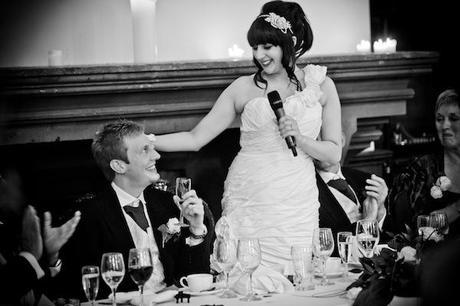 More to come!
All photos by Phil Barber.