The final instalment of The Wedding Report is upon us!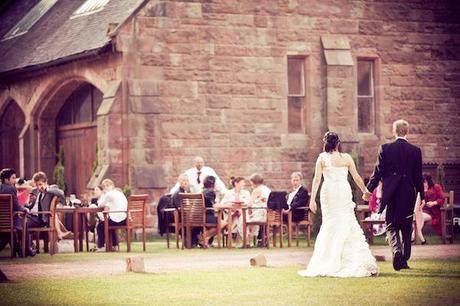 Here's my mum's friend holding up the photo montages we gave to our parents of our engagement shoot. Annoyingly – we forgot to give them out during the speeches so had to do it a little later… oops!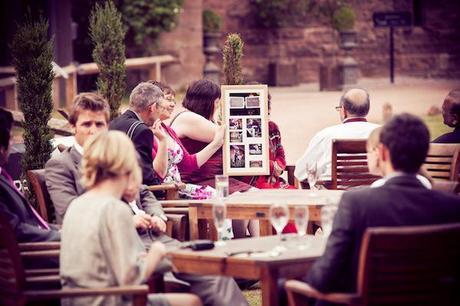 Here's Alice preparing for her amazing jazz set later on.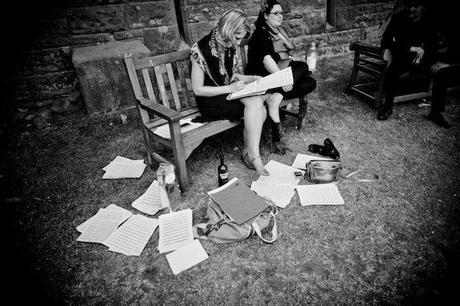 So, yeah, we went to play crazy golf

Jeff, our videographer, asked us if we were up for it and my response was something along the lines of 'Jeff, you get us the clubs and balls, and we'll play golf!'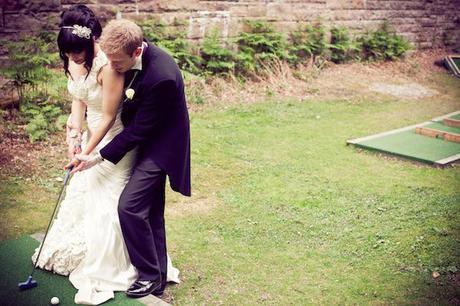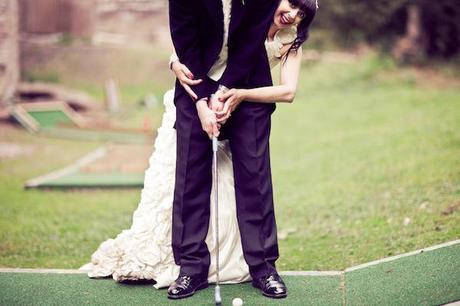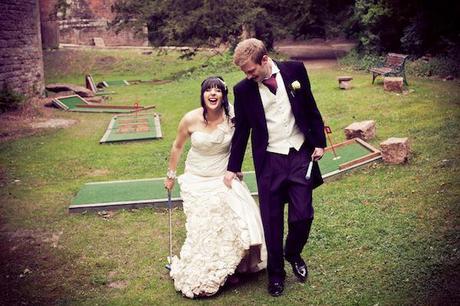 And now for the ceilidh! This is Triple Scotch welcoming us into the evening. I was a little worried about how the ceilidh would go down, but as you'll see, it went down a REAL TREAT!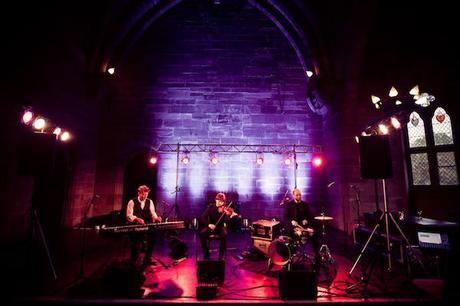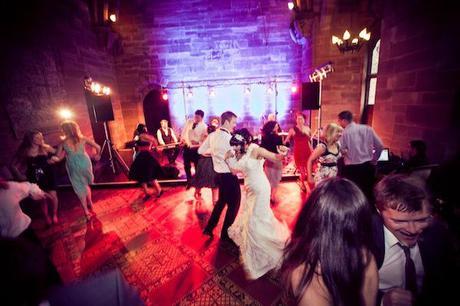 As we hadn't had our official first dance yet, we had an unofficial first ceilidh dance, where we took centre stage in the middle of the circle!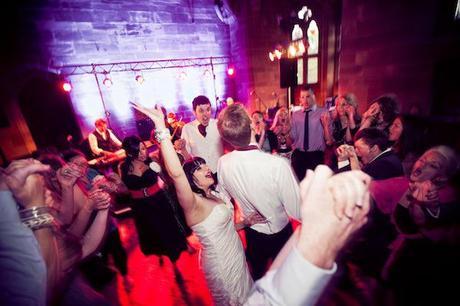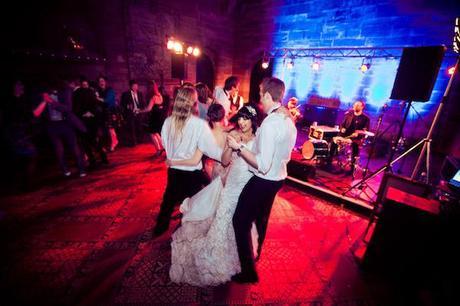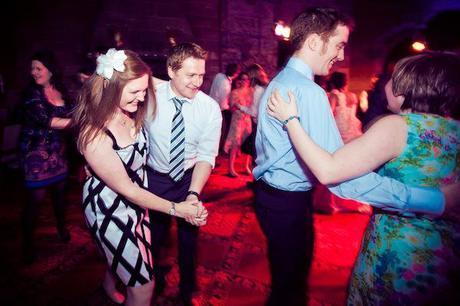 I can't get over how much FUN people are having!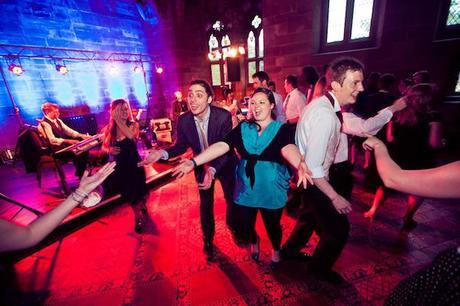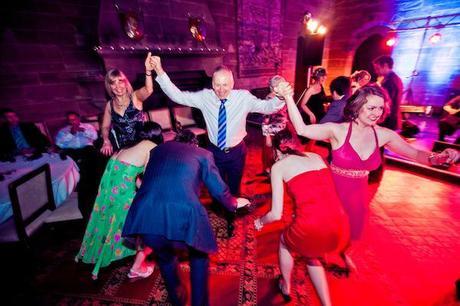 Here we are, taking to the floor for our (totally unchoreographed!) first dance.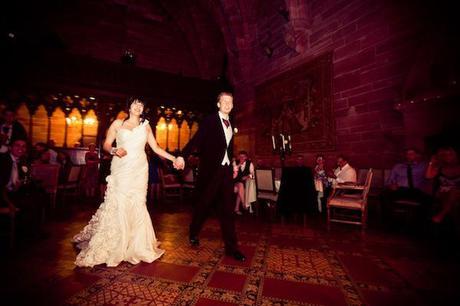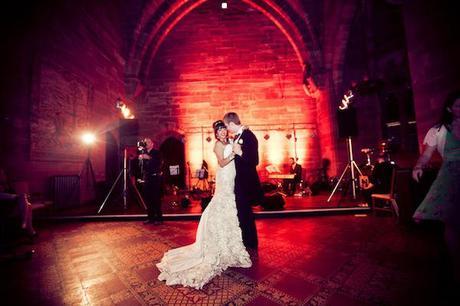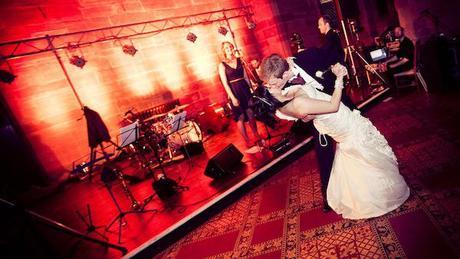 Here's the beautiful Alice, with 6pac, who took us to the end of the night.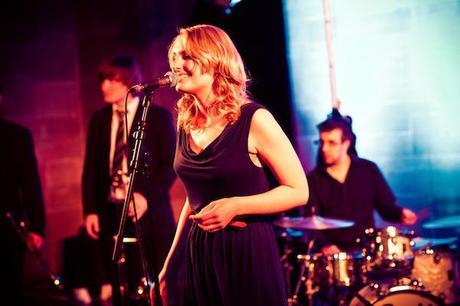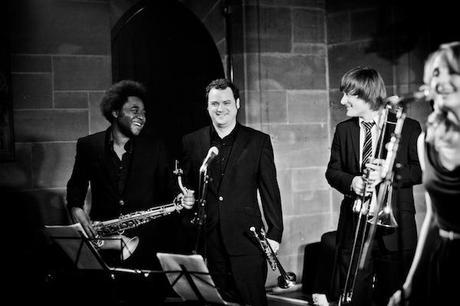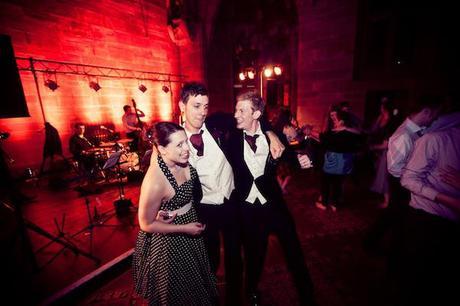 Everything was AMAZING. I can't even describe.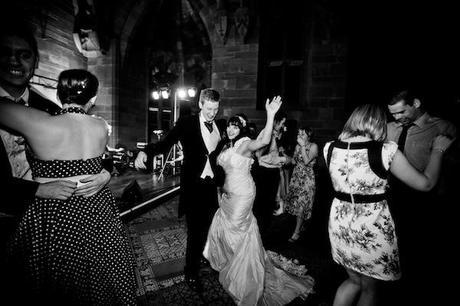 All photos by Phil Barber.
AND SO… I open the floor to the beautiful Sally… who I hear is getting married in, what's that, THREE DAYS?! Woop woop!
To round up, in true wedding blog style, here's a supplier list:
Venue: Peckforton Castle
Bride's dress: Cabaret by Ian Stuart
Bride's shoes: Irregular Choice
Bride's tiara: Jo Barnes Vintage
Brides bracelet: Bespoke by Frill Designs – including vintage brooches from eBay
Bride's earrings: Bespoke Tatty Devine,Fletcher and Grace
Bridesmaids: Vivien of Holloway dresses, belts from eBay, bespoke flower pins, individual shoe choices, necklaces from Tatty Devine, handmade hair flowers by Salma
Mother of the bride: Veni Infantino, hired hat
String Quartet: Salma's beautiful friends Alice, Daisy, Melinda and James
Jazz trio: Gogo Penguin
Ceilidh band: Triple Scotch
Jazz band: Alice Zawadzki and 6pac
Flowers: Floreat
Photographers: Phil and Lou Barber
Videographers: Jeff Wood and his team
Wedding rings: Jenny Jones, Manchester
Ring cushion: By houseoftelsa on Etsy
Suits: Hired from Pronuptia, Altrincham
Favours: Personalised guitar plectrums from Pick Factory
Table decorations: Vintage music scatter from notonthehighstreet.com
I'll be back soon to tell you about our honeymoon!
Salma xxx