I've just had an email from Brides Magazine about a special issue where they'll be showcasing the very best in wedding stationery and calligraphy. They seemed very keen for me to advertise…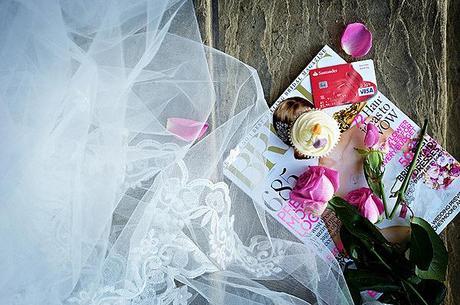 Wedding magazines are all about the money: mine and yours.
It almost had me tempted – only it got my back up a little. The email – not exclusively to me of course, but to all the calligraphers they could find – had FAR TOO MANY CAPITAL LETTERS and A LOT OF BOLD in it. As persuasive techniques go, that one won't work on me in a million years!
And the prices… I only wish there wasn't a big disclaimer at the bottom of their email. Confidential; must not be disclosed etc. I'm not surprised. Until I saw that, I was annoyed enough to copy and paste the whole thing on this blog for brides and grooms to see! I really think you should know how much money is involved in the advertising pages of these mags.
I have a big blog feature on wedding blogs vs wedding magazines coming up. This illustrates my points perfectly. That a quarter page in a magazine can cost upwards of £2,000 – but with nothing in the email from Brides about how many readers will see it, what page it'll be on, or how "advertorial" is different from an "advert"… how ethical is advertising within this industry?
Oh what an eye opener it would be to have a peek at the accounts of a wedding magazine. More coming soon.