I'm sure you know by now that I got married in April this year. I had a crazy year and a half of trying to get it all right, keep on budget, not make everyone bored of it before it happened, and most of all, trying to not have a breakdown. Well here is the final result.
Pictures here are all from our amazing wedding photographer; Jake Morley. I knew I wanted Jake to photograph our wedding from the moment I saw his portfolio online. He has such a distinct style; one that catches the eye and the imagination. He also kindly agreed to set up a photo booth for us, and the results are just brilliant.
The day started, for me and the bridesmaids, at Melanie Giles hair salon, where Abi did an amazing job keeping me calm, and making my hair look great at the same time. Quite a feat in itself! Hair done, we headed back to our cute apartment on The Royal Crescent for make up by Rebecca Marks. I wanted a 50's look with a bold red lip, and that is what I got! The lipstick was spot on, and although I smothered it all over Jon during the ceremony, it was still there at the end of the evening!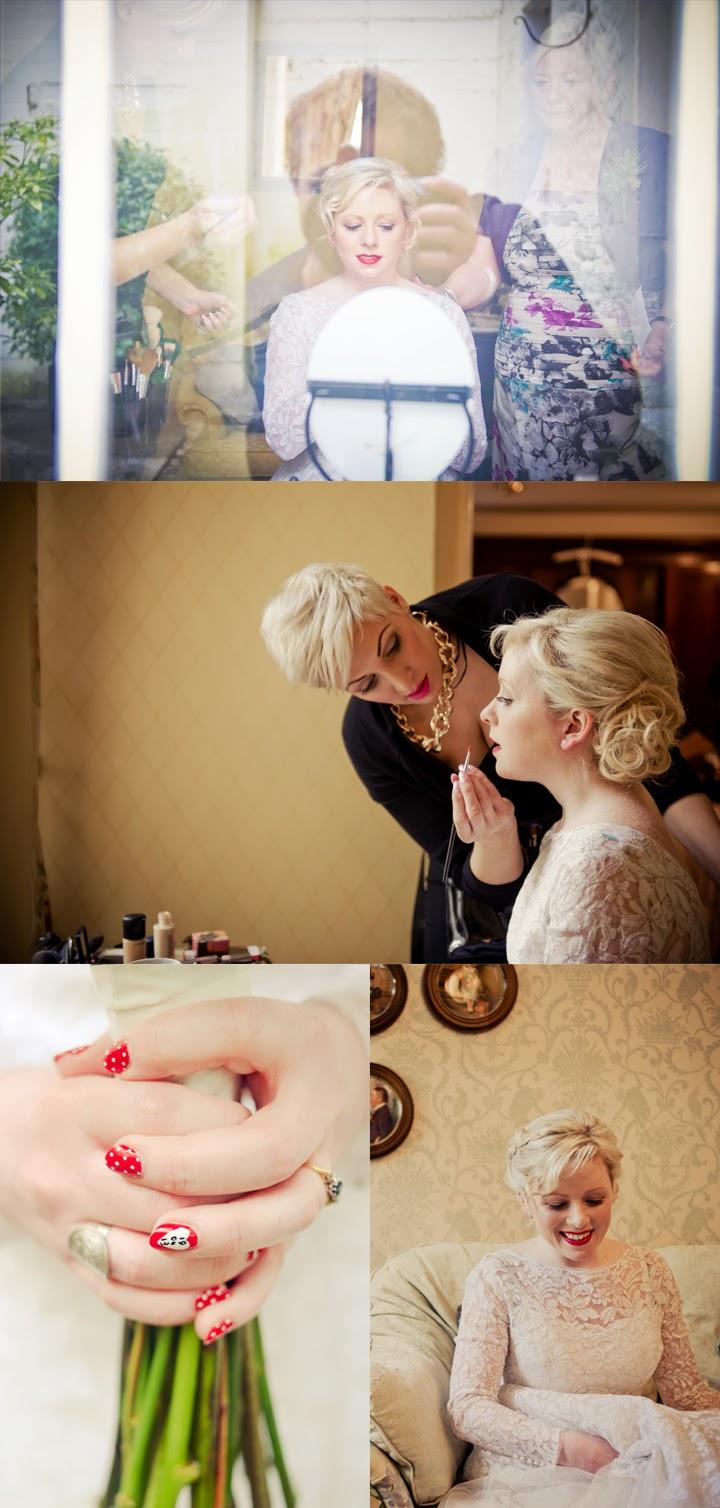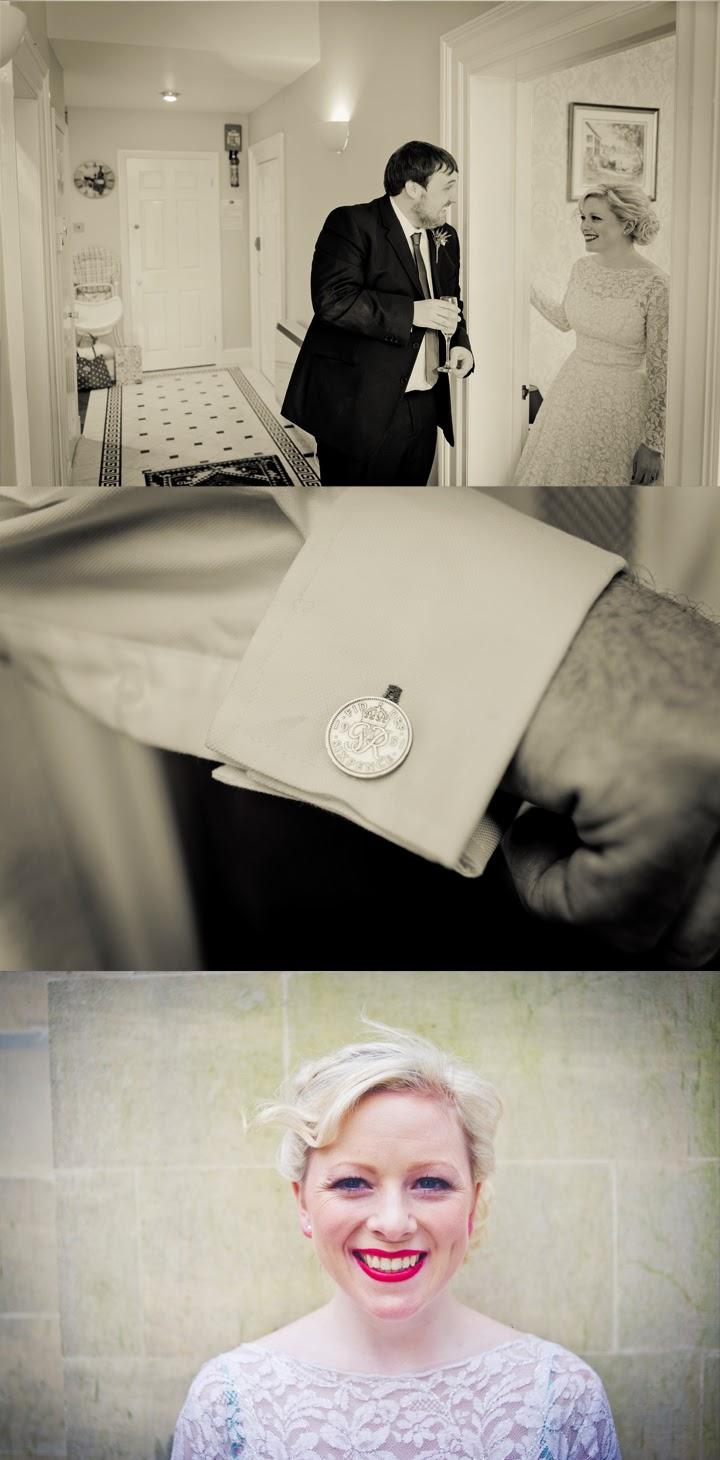 I tried the whole traditional bridesmaid thing, but it just didn't work. So I ended up getting my bridesmaid dresses from Topshop. Yep. That's right. I even dressed my groom in Topman. But you know what? It really worked on the day, and my girls looked amazing. We finished off the outfit with red polka dot shoes from Irregular Choice and some matching earrings that I found online. Luckily enough, we had some sunshine on the day, and so my small bridal party and I walked from our apartment to the ceremony venue, gathering plenty of glances on the way.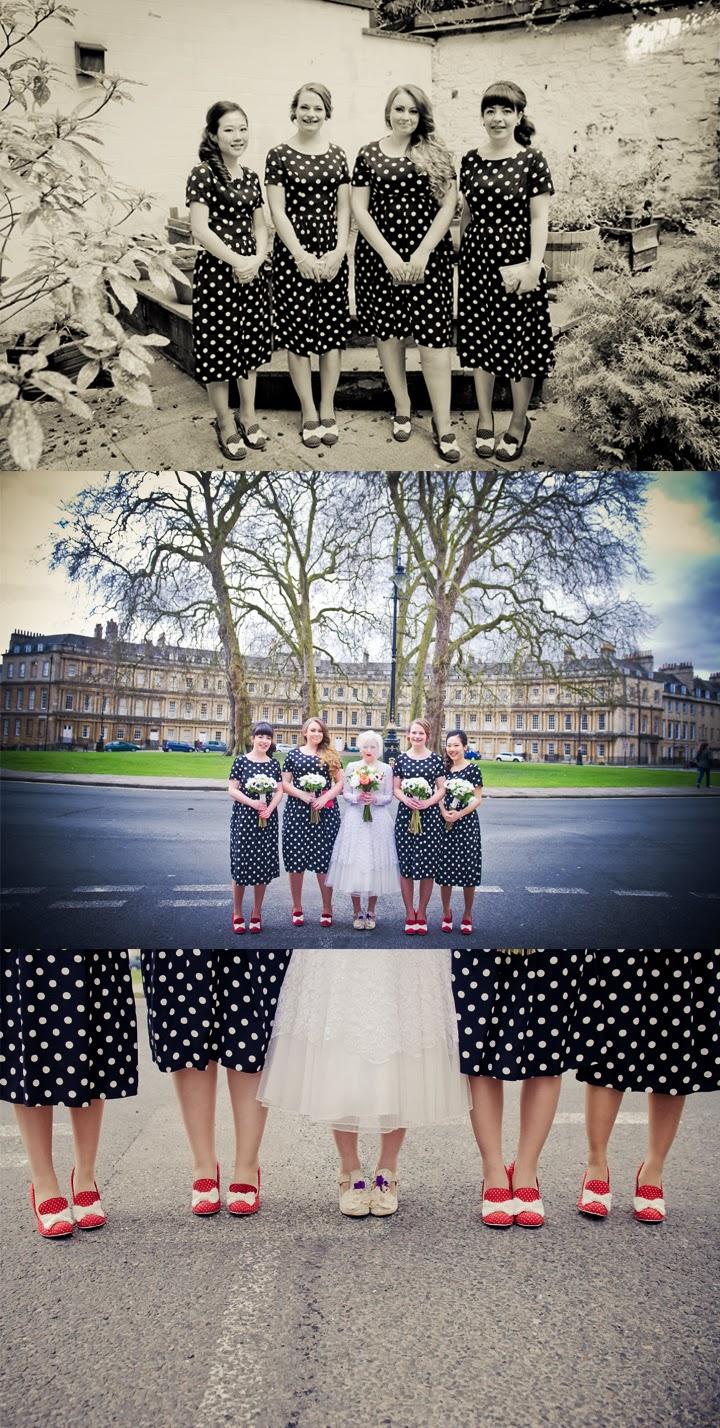 Flowers were from my local florist, and they were just right! I kept it simple for the bridesmaids, and had white anemones to go with their black and white polka dot dresses. For my bouquet, I added a bit of color with miss piggy roses, thistles and succulents.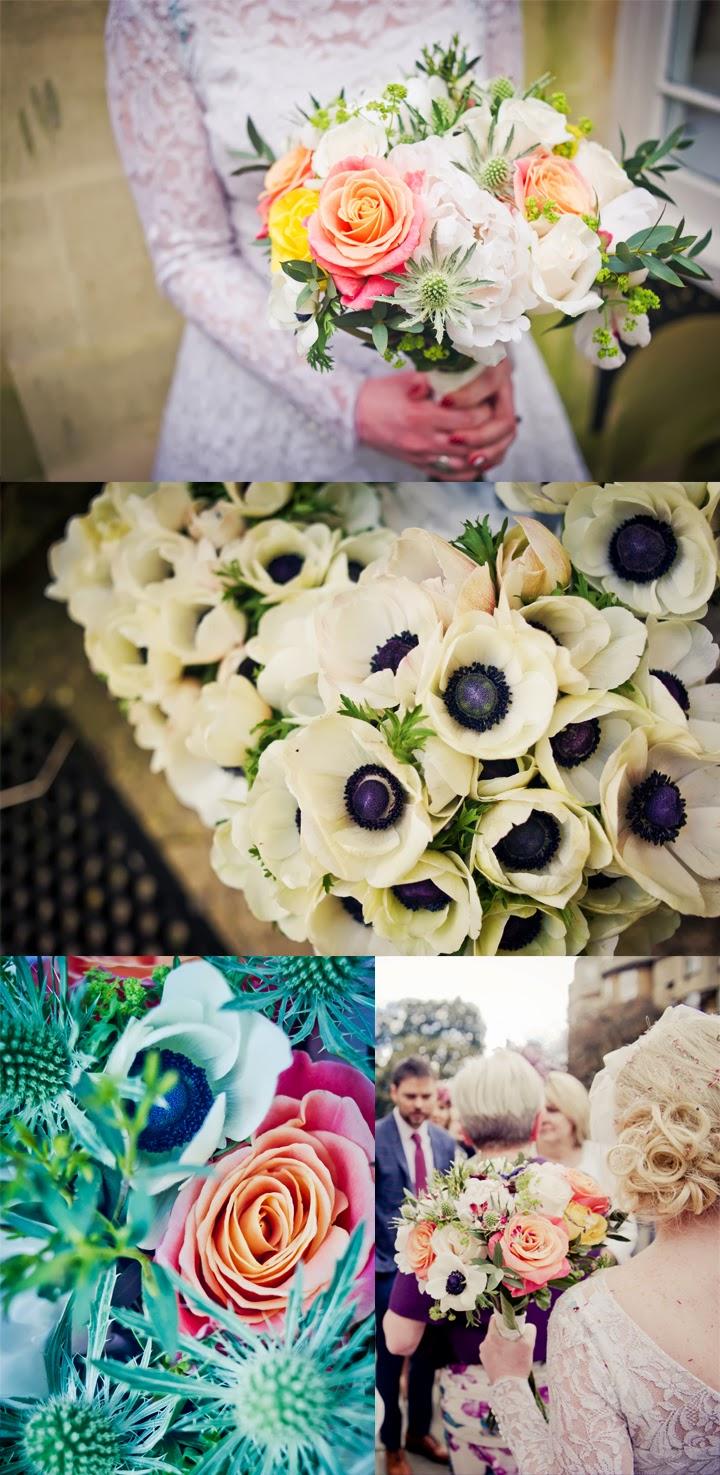 The ceremony was held at the Assembly Rooms in Bath, in their majestic Tea Room. I visited the venue as a tourist on the day we got engaged, and was amazed at the size of the chandeliers. That's what brought me back here. The impact when you first walk in to these grand rooms. The tea room was my favorite because of the decadence of it. Neutral colours, high ceilings, the pillars, the biggest chandeliers I've ever seen, and light falling in from the windows that are one storey up. It was just perfect. We had mostly soul music playing while our guests arrived, but I walked down the aisle to The Vitimin String Quartet cover of Where Is My Mind  by the Pixies.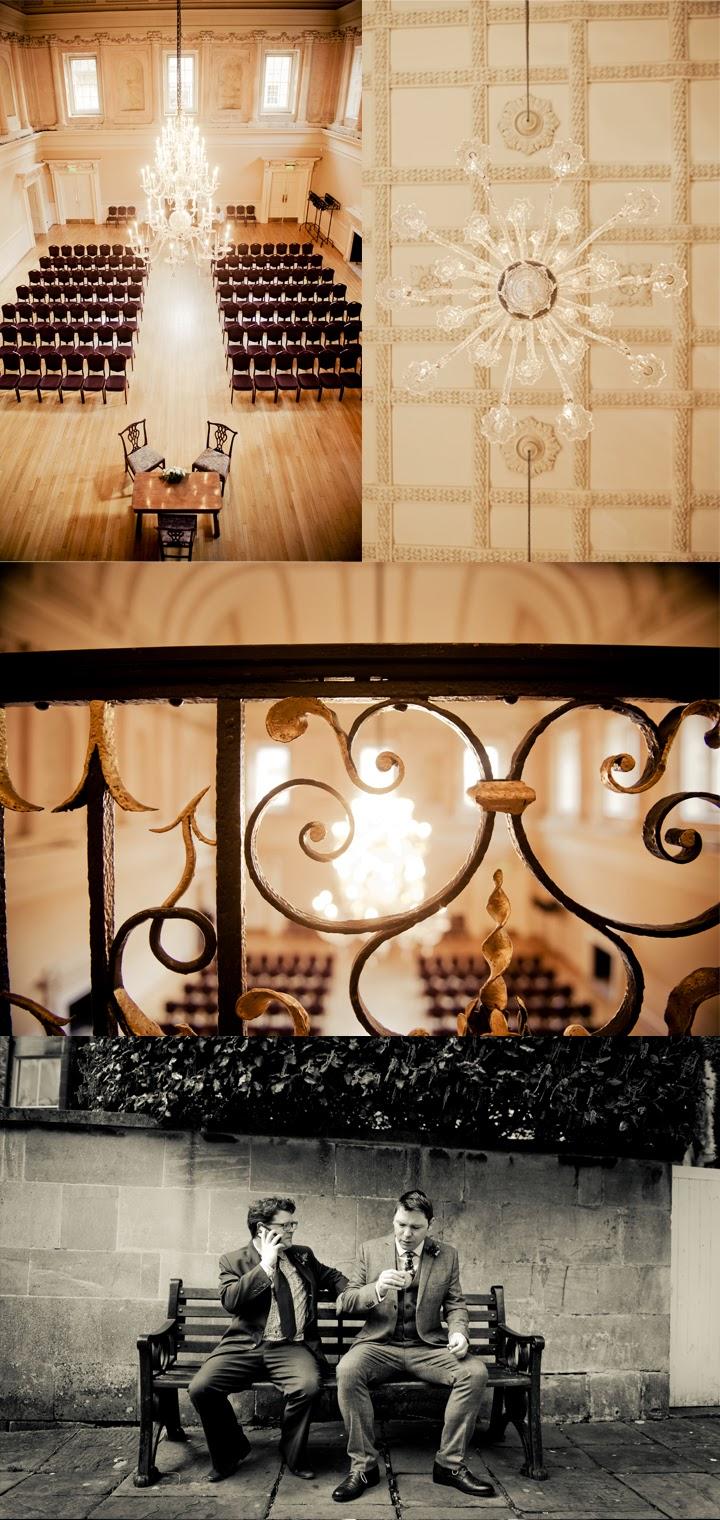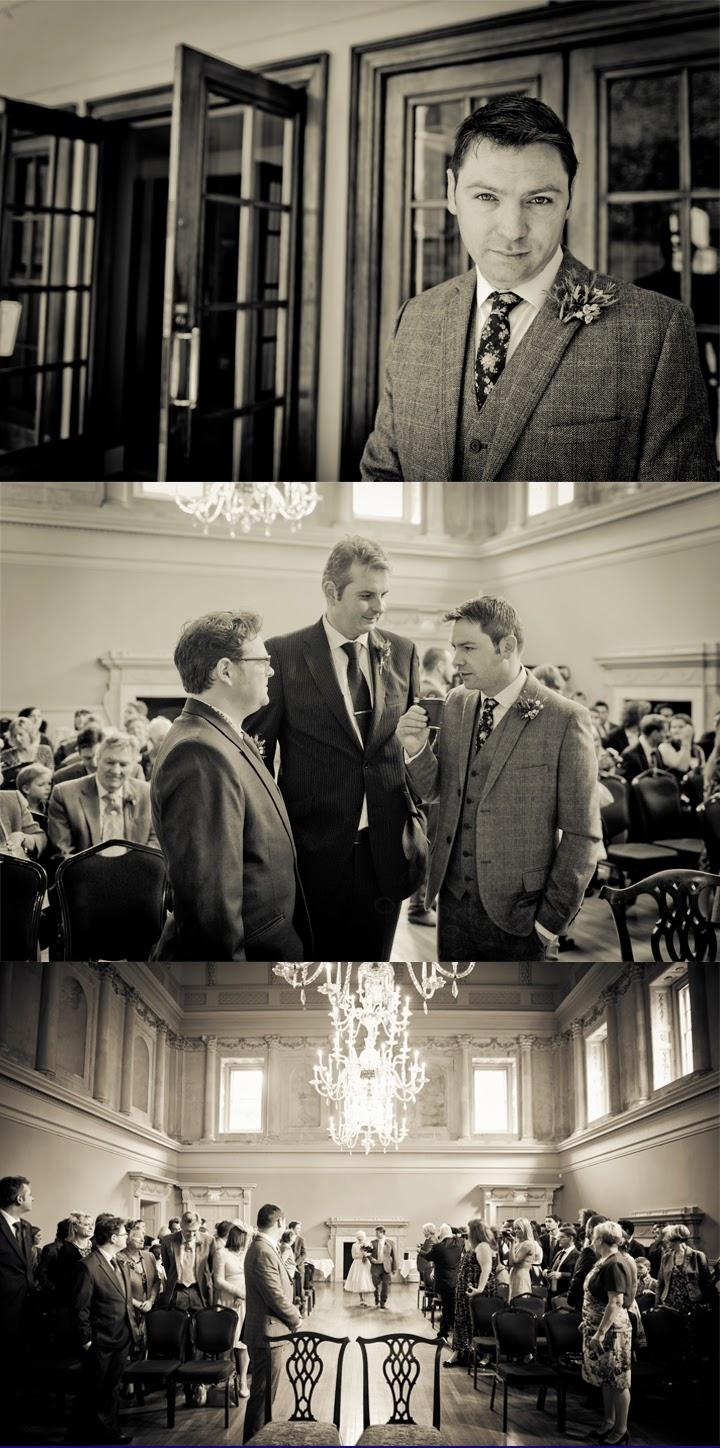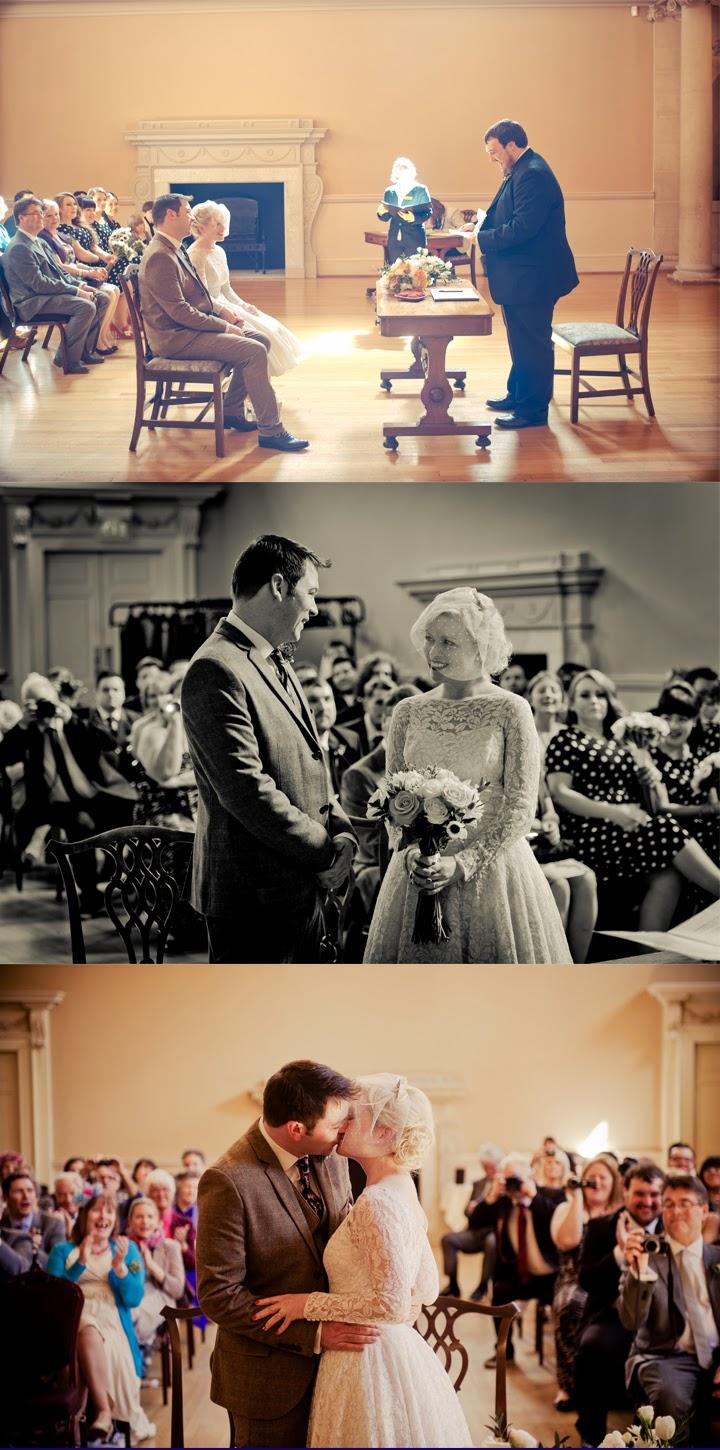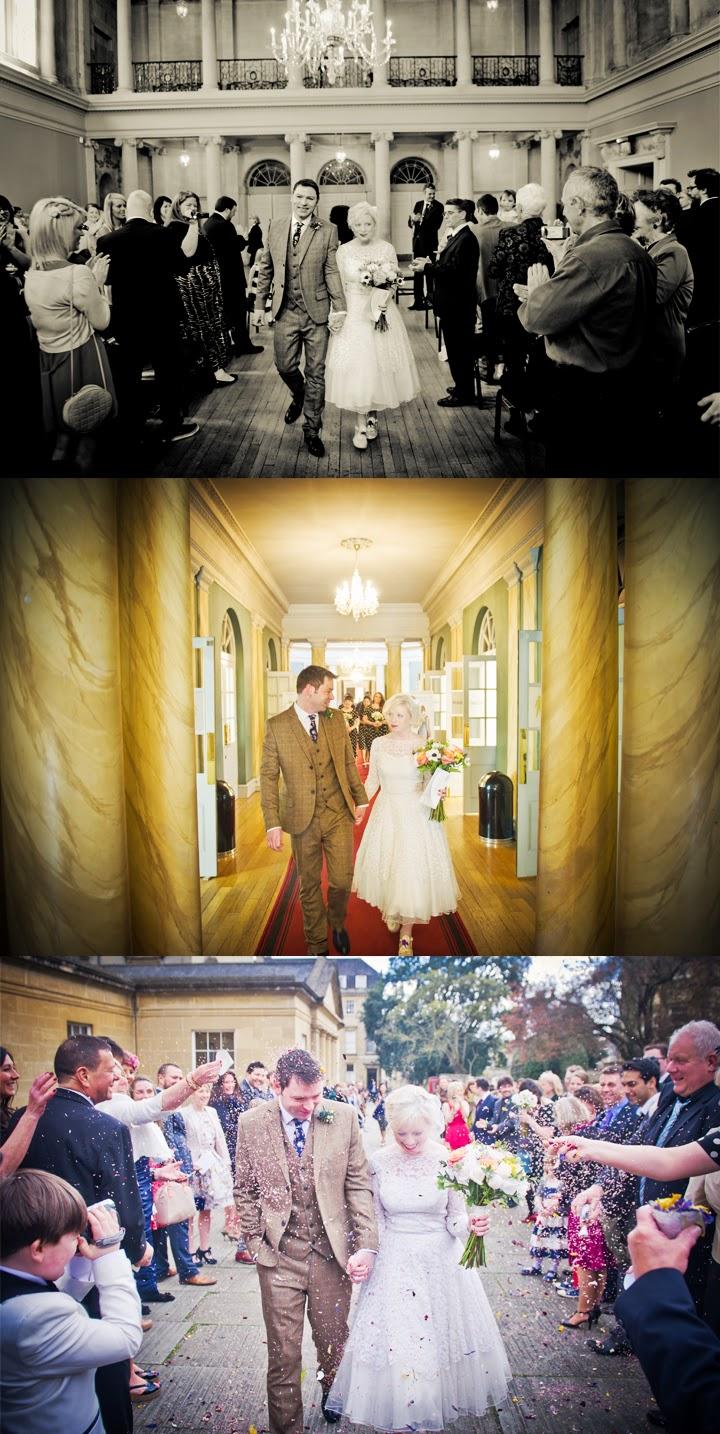 Please excuse the photo heavy post, but I'm having trouble cutting it down! Let's leave it there... part two to follow shortly! xxx