For Jess and Si, the reason for choosing a day after shoot instead of on the day wedding photography was so they could ask their friend Hannah to be a bridesmaid for the day. Usually Hannah goes to weddings with her camera, being a professional wedding photographer! So to make sure everyone had an enjoyable and relaxing wedding day, they agreed to don their wedding finery again the day after for this photo shoot.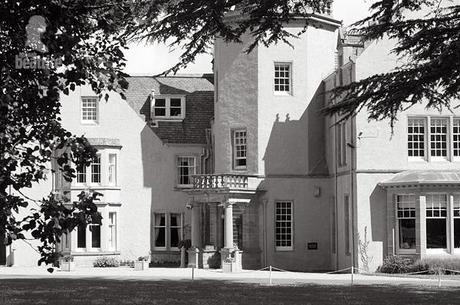 I also love that bride Jessica is an illustrator and designed the stationery for the wedding – I've included images and a link to her facebook page below. You'll love the designs, they're fab!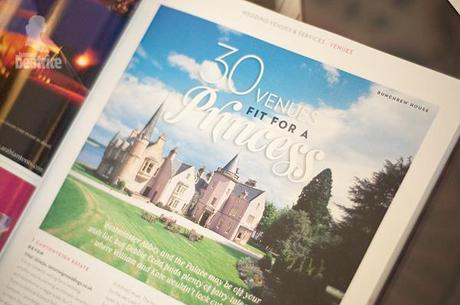 The wedding venue is Bunchrew House – and this is another reason I chose to feature Jess and Si's wedding day after photos on the blog. It's a fairytale wedding venue in Scotland, and they don't come more fairytale than this: I recognised the venue instantly when I saw the photos, because I've illustrated it myself once before on a wedding table plan for some of my calligraphy clients! I feel like I know those pink turrets far too well!
Oh, and watch out for the jumping – Jess and Si are very good at it!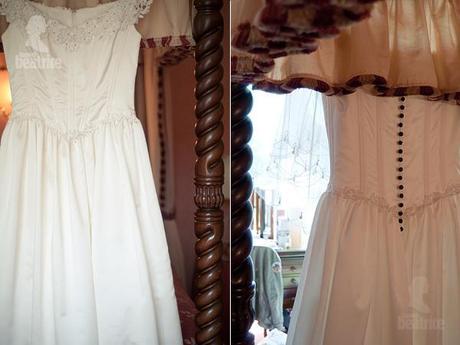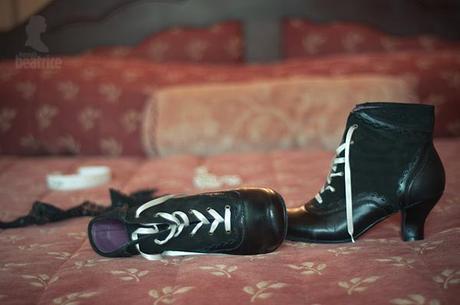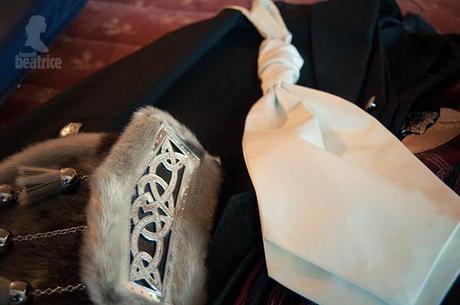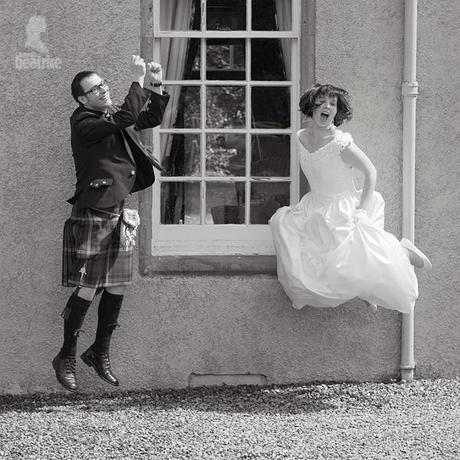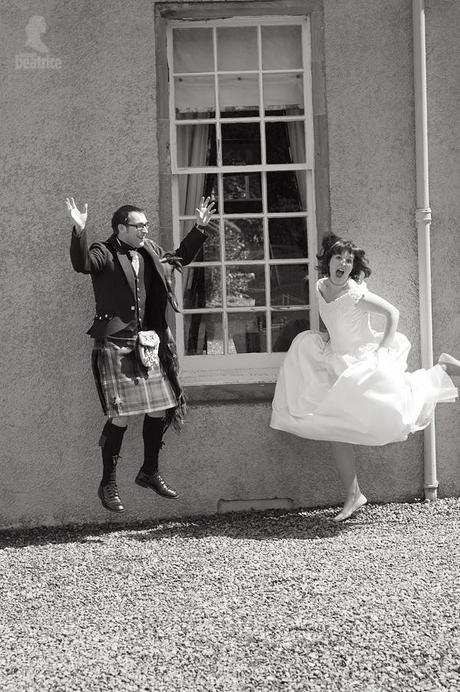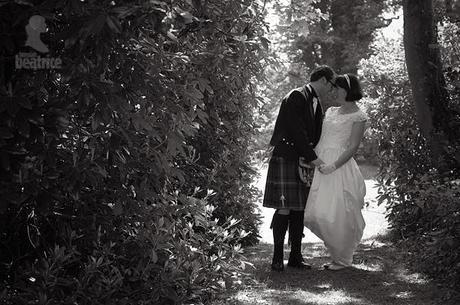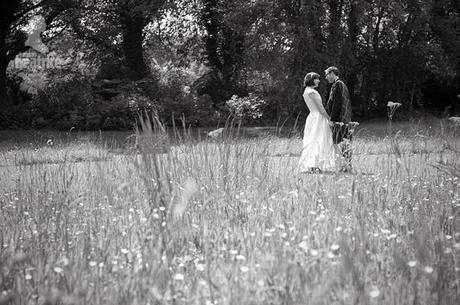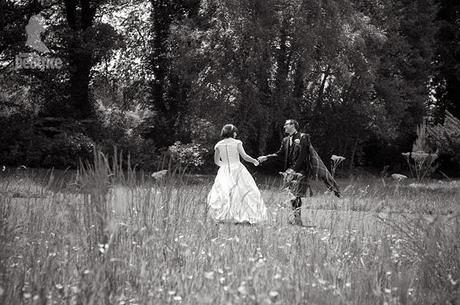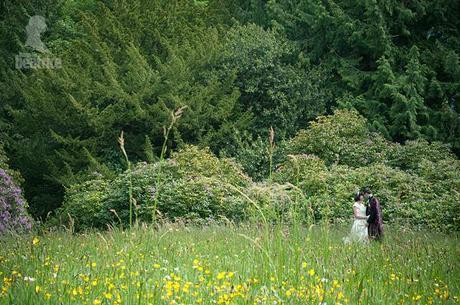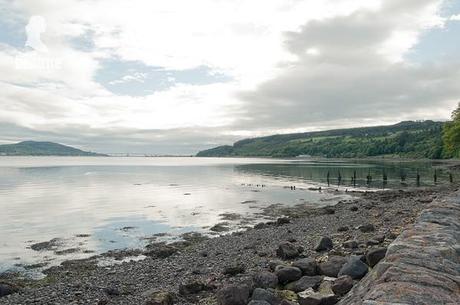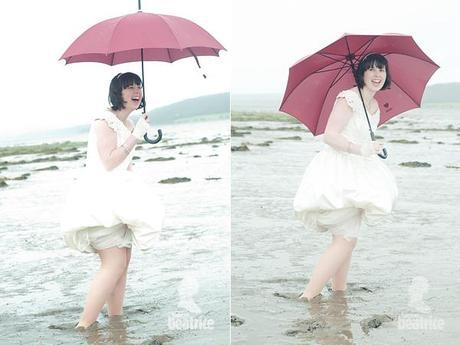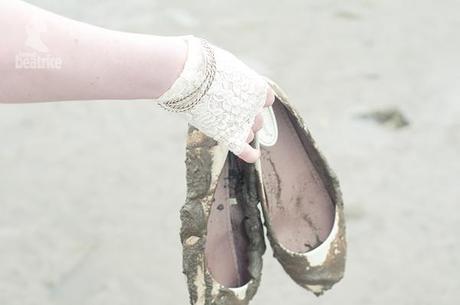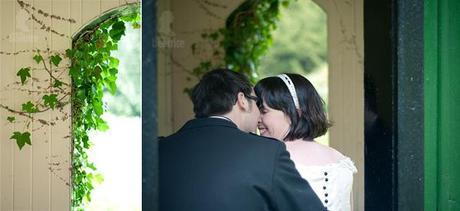 Jess is gorgeous, and I love these images – the detail on the wedding dress and those little lace gloves are so delicate and beautiful.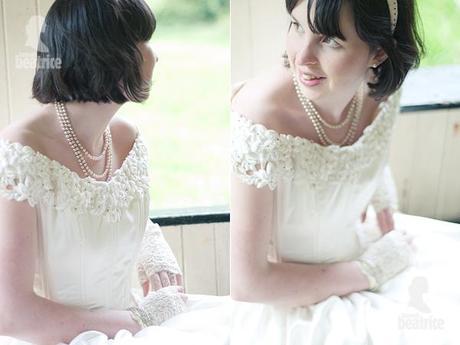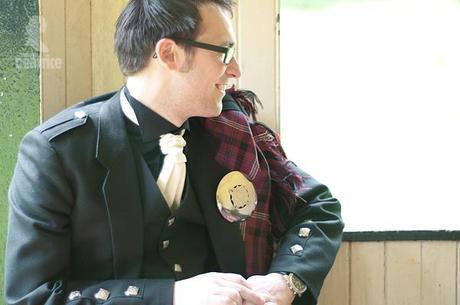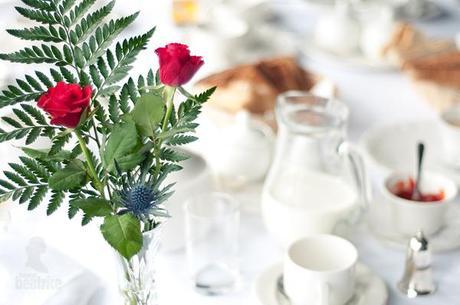 Ferns, thistles and a red, red rose – wedding flowers don't get more Scottish than these!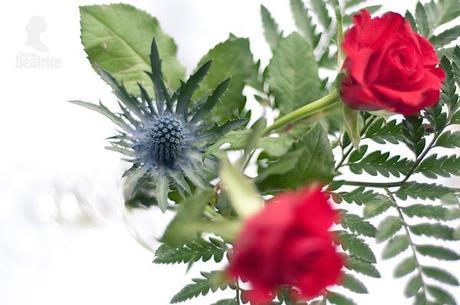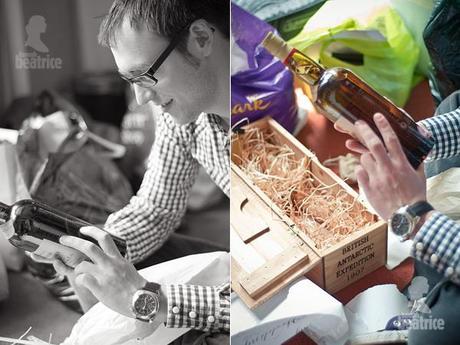 And Jess's fabulously creative wedding stationery designs – I love their intricacy. See more at The Ricketty Desk's facebook page here:
http://www.facebook.com/therickettydesk
.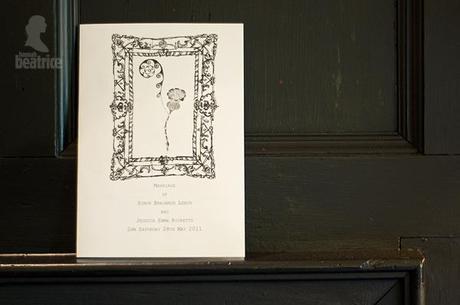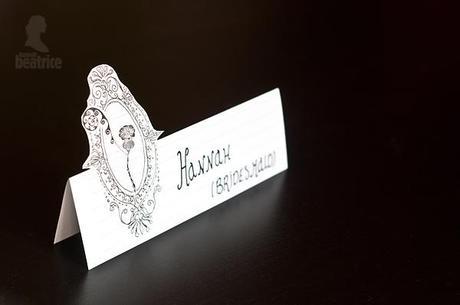 Thank you Hannah for sharing these images with
English Wedding blog
(and for allowing me to stretch the blog a little geographically!) Congratulations to Jess and Si, and to Jess – I wish you the very best of luck with your business. I love your work!
There are more images on Hannah Beatrice's wedding photography blog – click to see more: http://www.hannahbeatrice.co.uk/2011/07/wedding-day-after-photography-jess-si/