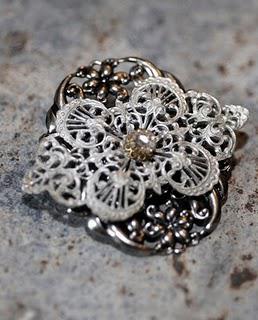 I'm always talking about the versatility of a brooch as a fashion accessory. Last year I had several brooch sales where the customers wrote and told me that they were purchasing the jewelry piece to be used in their wedding...either as an embellishment for their gown or, in one case, as a topper for their cake.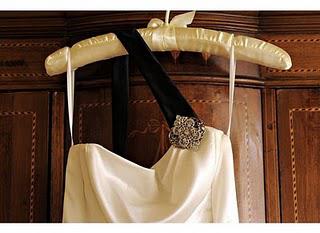 In December I received an email from a customer who had purchased  my Classic Sophisticate style brooch from my Etsy Shop back in August.  At the time of purchase, she had written that the brooch was going to be used in her wedding.  In her December email sent me pictures from her wedding, showing me how she incorporated the piece into her gown.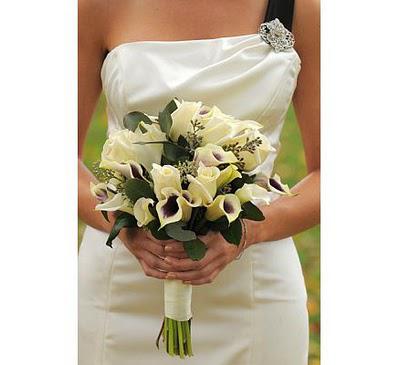 ~ "The wedding has come and gone as of a few weeks ago... I must have gotten a million compliments on the brooch.  It really took a beautiful gown to another level.  Thank you again!"~
   Thank "you" Vanessa.  Congratulations and I wish you all the best!