A few weeks back I learnt that one of my favorite tea rooms in Nottingham had been taken over and reopened – of course I had to go and see for myself!
Located on Bridlesmith Walk, the cafe is right in the center of town, but tucked away in an unassumingly serene little arcade, providing welcome respite from the hustle and bustle of the city.
Heading up Bridlesmith Walk, from Bridlesmith Gate: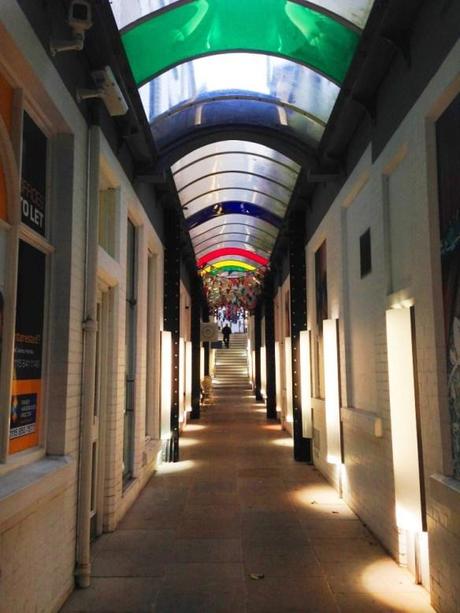 And arriving at The Walk Cafe!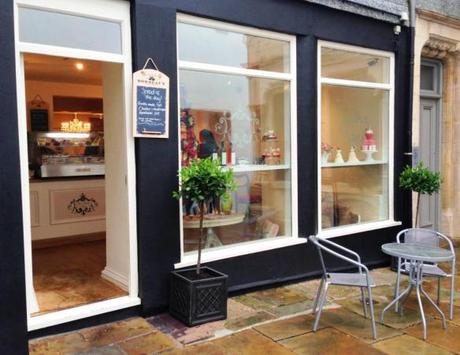 On walking through the door a host of delicious delights greeted us, the choice was not an easy one.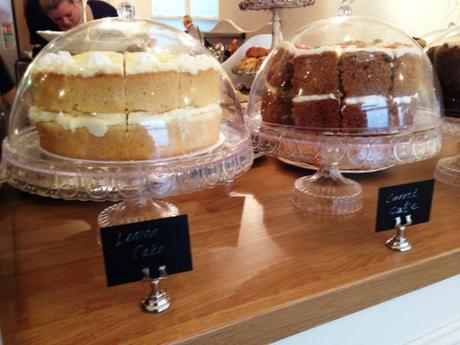 We got talking to one of the owners, Laura, who told us that the kitchens were too tiny to bake everything onsite, instead she roped in on of her neighbours, who makes makes all the cakes from scratch each week. As well as classics like lemon, chocolate, coffee, etc., she likes to try something different every week, such as this seasonal apple and elderflower cake.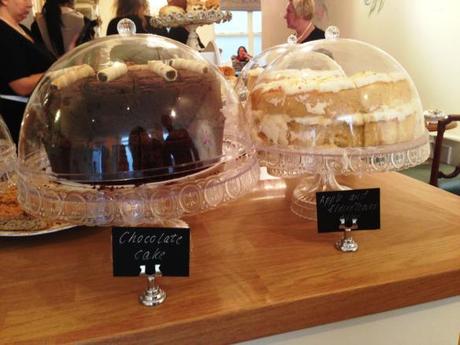 And those with special requirements needn't miss out! These gluten free cakes looked equally as delicious.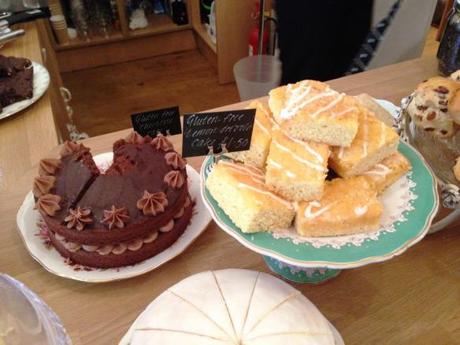 Aside from the cakes, The Walk also offers a range of other sweet and savoury items, and we pored (and drooled) over the wonders in the big glass fridge. Macarons! Cupcakes! A chocolate SHOE! What more could a girl want?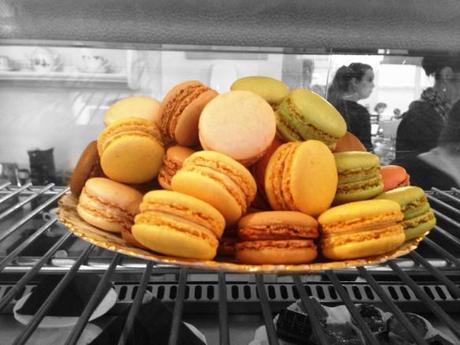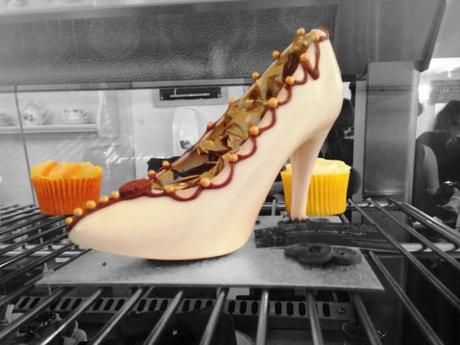 Finally for us to dote on, a beautiful range of cake stands and loose leaf teas.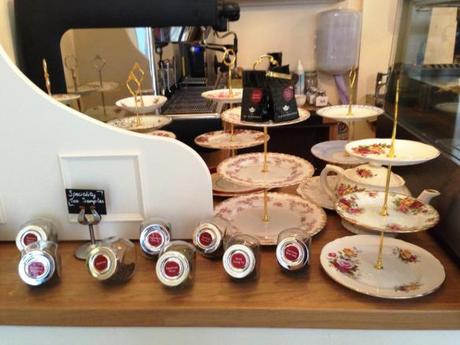 The tea menu is no less extensive, there are some wonderful blends and flowering teas to choose from.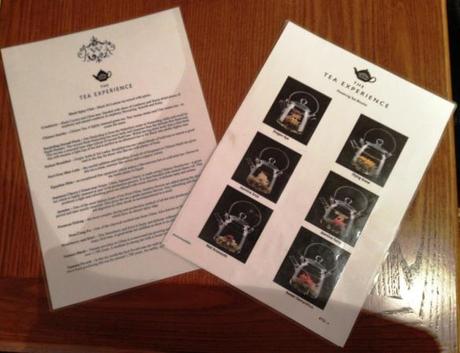 Eventually making our way to sit down, we were pleasantly surprised to find the decor has been brightened up a little, with fantastic hand=painted floral artwork on the walls: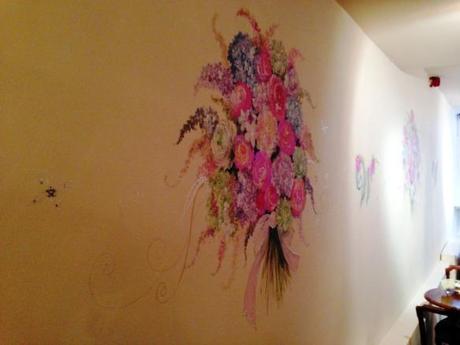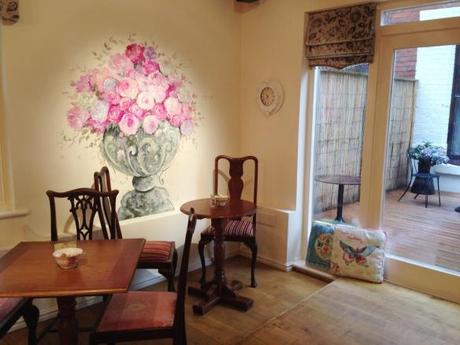 Whilst still maintaining the quirky with beautifully mis-matched furniture, a mix of old and new.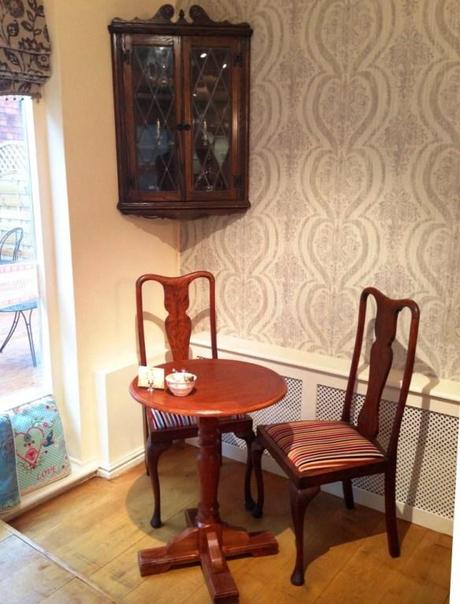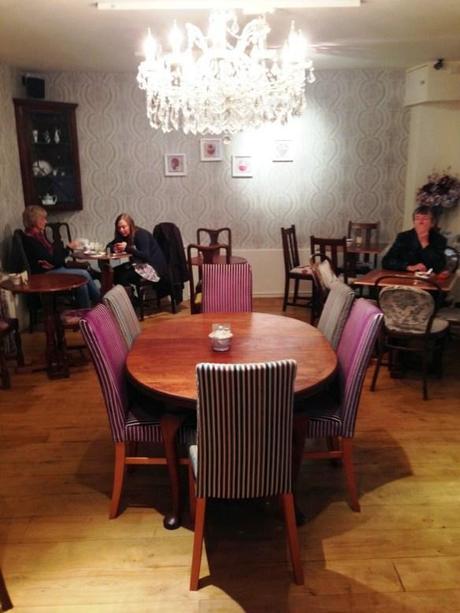 I opted for some coffee and walnut cake (later followed up with a toasted tea cake, what a greedy pig!), both of which were well-portioned and very tasty.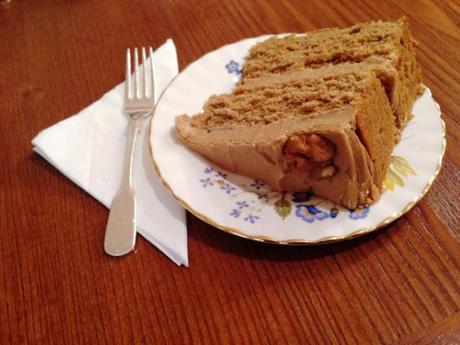 Everything was served in vintage china – cups, teapots, and plates.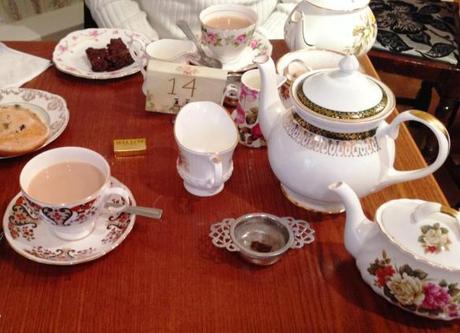 As you can tell we had a lovely time – I for one am very glad this great venue has finally re-opened and restored to its former glory, and beyond! Laura and her staff were friendly and attentive, despite a busy Saturday rush. They've only been back open for a couple of months but I'm hopeful many more to come, and am already looking forward to going back.