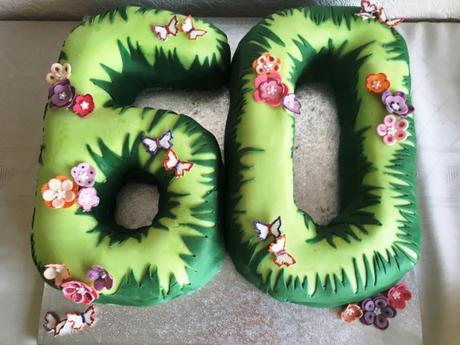 It's been ahem a few months since my last post – what can I say, things got rather busy! Rest assured I've been busy baking and have plenty of recipes photos waiting to be shared. And how could I not share this wonderful excuse for a celebration. Last month was my mum's 60th birthday (sorry mum, it's public knowledge now!) and of course I was tasked with making the all-important birthday cake.
I used my number and letter pan to make the two number-shaped cakes. Both were madeira cake as it makes a great stable base for decorating onto. One was vanilla flavoured with a blueberry and raspberry buttercream, and one was lemon with a lemon buttercream. Even though the birthday party was only a few weeks ago I can't actually remember which was which!
After the buttercream I covered the cakes entirely with a pale green fondant icing. Next up came the grass in a rich, fresh green. I rolled long strips before cutting the blades by hand and wrapping round the cakes. It took some doing but I was so pleased with the effect :-)
Last but by certainly no means least, the cake was finished with fondant flowers and butterflies, in bright spring colours of orange, purple, and pink, edged with edible glitter. These took up most of my evenings in the week leading up to mum's birthday, to ensure they were fully dry and set in time. In the absence of enough flower-forming cups, I made temporary ones out of a strong tin foil. This meant all the butterflies could set in a v-shape, and gave the flowers a rounded-3d effect. The centres of the flowers were filled with a tiny piped circle of white royal icing.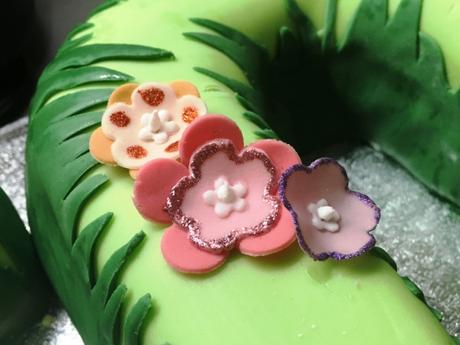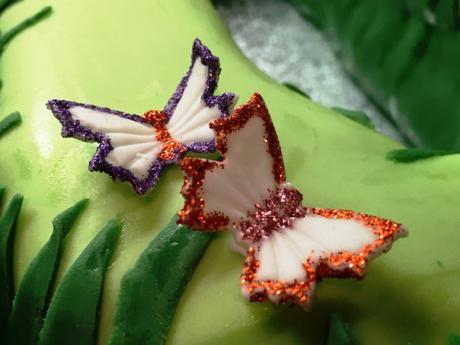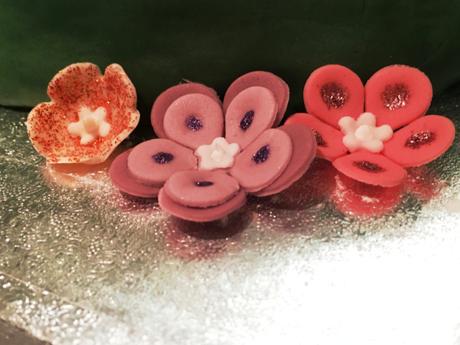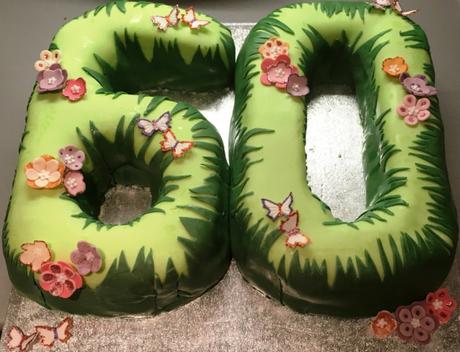 As ever that's not the end of the story – just the small matter of 50 matching cupcakes for the birthday party! These were chocolate, half of them filled with caramel, and half with nutella. To top I cut matching circles of the pale green fondant, and curved pieces of the darker green grass, before finishing with butterfly and flower toppers.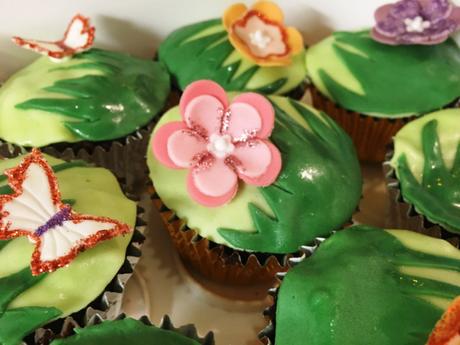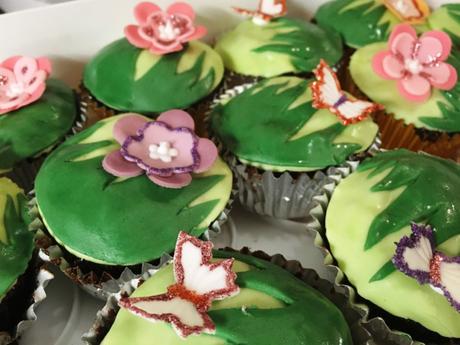 Surprisingly enough we didn't fit 60 candles on the birthday cake – in all honesty we didn't really try! It was still quite an impressive inferno nonetheless :-)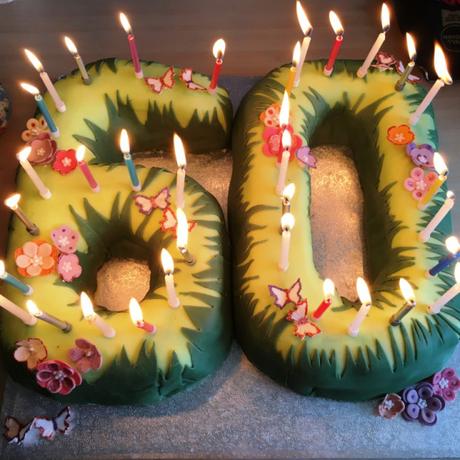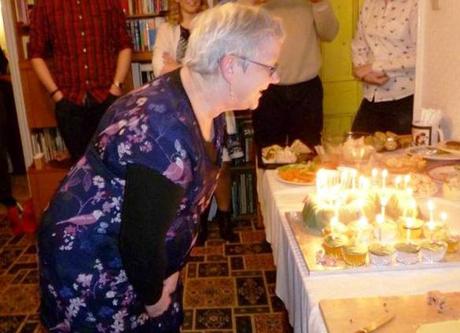 The party was great fun and the cakes went down an absolute treat – it was of course a pleasure to make them for my lovely mummy! <3"><3"><3 Happy birthday again!