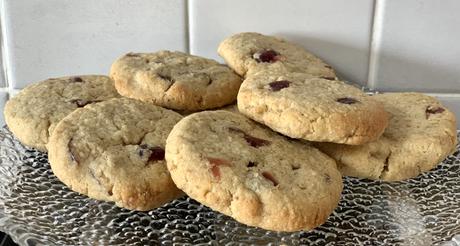 There's no time like the present for… well most anything really, as long as you do it from the comfort and safety of your own home. Baking is definitely high on this list, as is updating a blog that hasn't been touched in over 4 years!
I was introduced to this recipe by a lovely lady called Cathy who runs sewing workshops in the Peak District. You can find her original recipe on Pinterest here. The beauty of it is both the simplicity and the adaptability, it's so easy to make both gluten free and dairy free, and change the flavours to anything you fancy (or anything you have in your cupboards!) – we made a delicious chocolate orange version at the start of lockdown. You may notice a new addition to the photos in the form of a toddler… this recipe is perfect for kids and adults alike as it's super easy.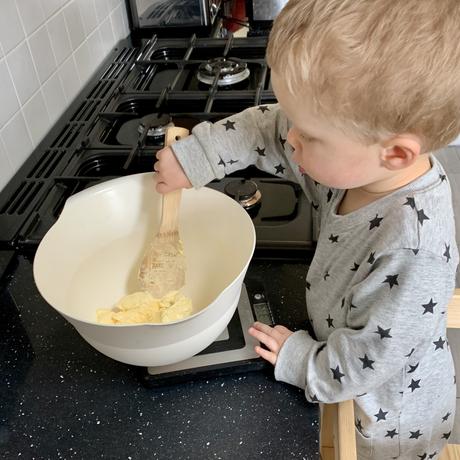 Many people are struggling to get hold of flour at the moment, but you can be creative with what you've got. To make my biscuits gluten free I used a base of oats, ground in the food processor (oat flour if you like), ground almonds to get the bakewell flavour, and rice flour to make up the numbers. As long as you keep the total quantity of dry ingredient the same (275g total) you should end up at the right consistency. To keep the bakewell flavor you could also use almond extract instead of ground almonds.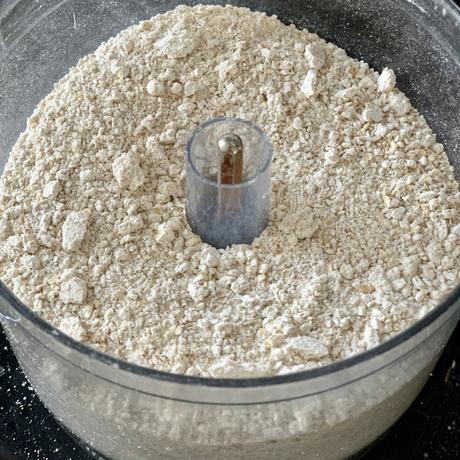 Making oat flour in the food processor
Ingredients
175g butter (or dairy free spread)
85g sugar
1/2 teaspoon vanilla extract or almond extract
150g oat flour (can use plain flour)
100g ground almonds
75g rice flour (can again use plain flour)
100g glacé cherries, chopped
Method
– Melt together the butter and sugar.
– In a large bowl mix together the dry ingredients and cherries.
– Add the melted butter/sugar to the dry ingredients along with the extract and mix until well combined.
– Your dough will be a little sticky but needs to be fairly stiff, so you use your judgment and add a little more flour if needed.
– Lay out a large piece of cling film ( at least 30cm long) and spoon the mixture on top. From the underside of the cling film, shape and roll the dough into a log. Tuck in the ends to wrap all the dough up.
– Refrigerate for at least 1 hour. You can also make ahead and keep in the freezer.
– Once chilled, chop into rounds approx 1cm / quarter inch thick.
– Bake at 180 degrees for 10-12 minutes until turning golden at the edges.
– Leave to cool on the tray for a few minutes as they will crumble if you remove to soon. Finish cooling on a wire rack and enjoy with a large cup of tea!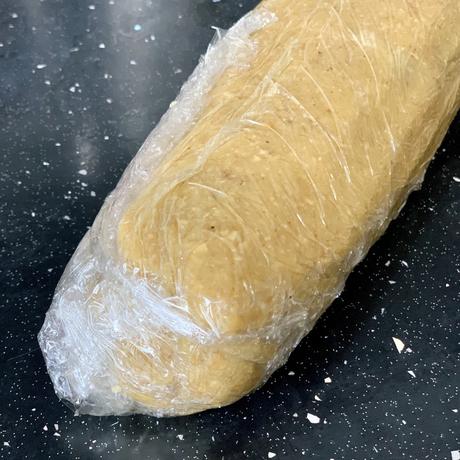 Shaping the dough into a log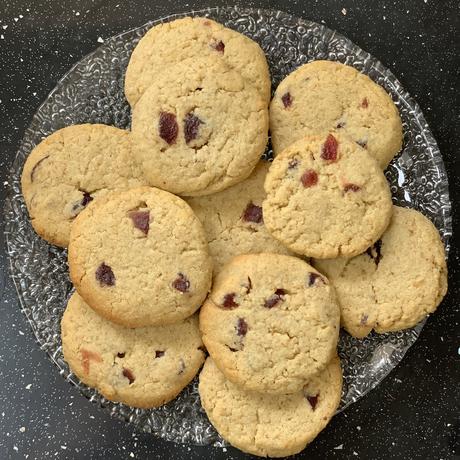 What have you been baking during lockdown? Are there any ingredients you're struggling with, or substitutions that have worked well?
Keep in touch and have a Happy Easter!