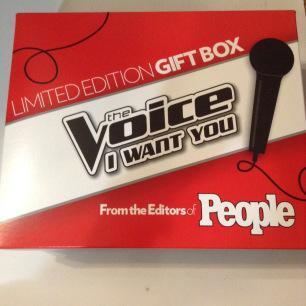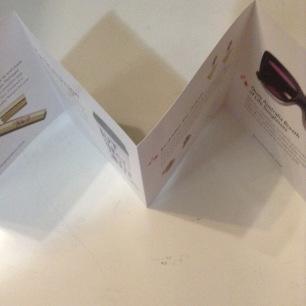 People X The Voice Box is a limited edition box! I love limited edition boxes especially when the contents are amazing and all FULL SIZE. This box is an amazing deal!! Keep reading to find out what is included! It is such an amazing value and is still available!
Cost: $19.99
BONUS: Buy 2 Boxes and Use Code 20NOW to save 20% plus get FREE SHIPPING (Total will be $31.98 SHIPPED!!)
FIRST IMPRESSION:
I love how cute this box is and I love The Voice. I love that it included an information card about the products. I already knew what was inside and couldn't wait to have the products in hand.
REVIEW OF ITEMS: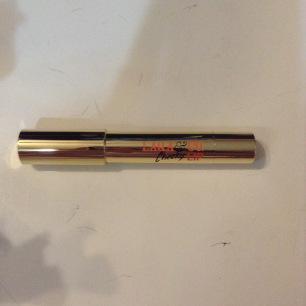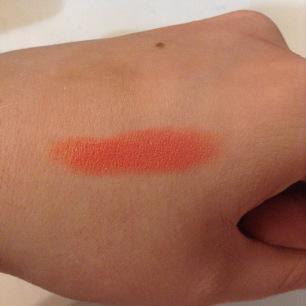 LAQA & Co. Cheeky Lip Pencil ($22)
I have had a sample of this product before and I love it. I am so glad to have the FULL SIZE! I love the packaging so much. It can be used as a lip or cheek color and I would use it as both. I can't wait to start using this.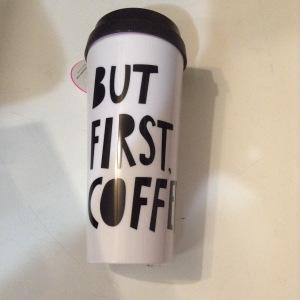 Ban.do Hot Stuff Thermal Mug ($14)
How cute is this mug? I am not a big coffee drinker, but I will act like I am. I just love the print and it feels like a pretty nice mug.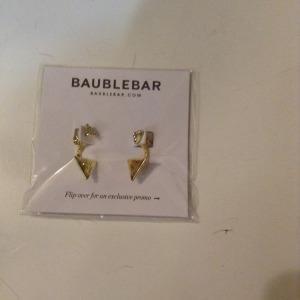 BaubleBar Ear Jackets ($30)
These earrings are just too darn cute. I love that you can wear them two different ways...either as studs or with the arrows. I just love them so much and can't wait to wear them.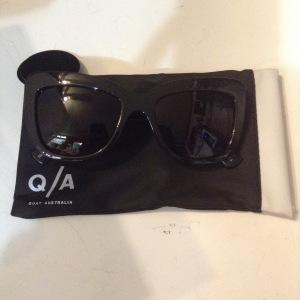 Quay Australia Breath of Life Sunglasses ($50)
These sunglasses are amazing! I love them so much! I own a pair of Quay sunglasses and wear them constantly. I am so excited to have another style.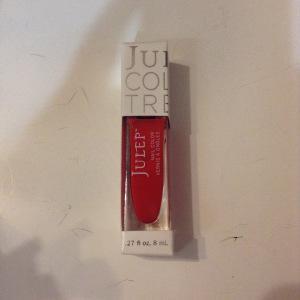 Julep Myriam Nail Polish ($14)
I love this color! I really like Julep polishes and am so happy to have this in my collection. I can't wait to paint my nails this gorgeous red color.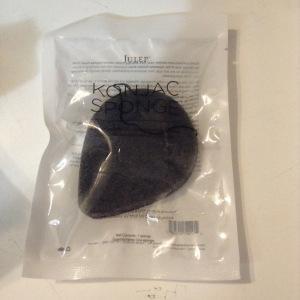 Julep Konjac Sponge ($12)
I love Konjac sponges and am happy to have another as back up. I also love that this one comes with a suction cup hanger that I can put on my bathtub wall.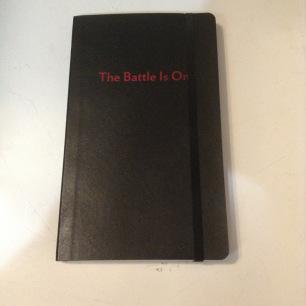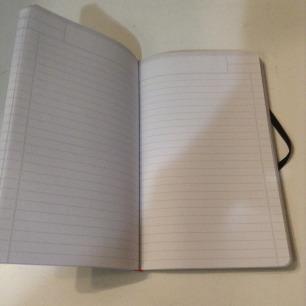 Poppin Notebook ($8)
This is actually a really nice notebook. I will definitely use it and will probably use it for blog post ideas.
OVERALL IMPRESSION:
This was an amazing box! I can't believe it was only $19.99! It is a $150 value! Say WHAT! It is worth it for the sunglasses alone. I am so thrilled that I bought it! I really enjoyed The Voice Box and hope they do another one. I just can't say enough good things about this box and will use everything included. Click here to purchase one for yourself! What did you think of the box? Let me know in the comments below!