One festival down, One to go.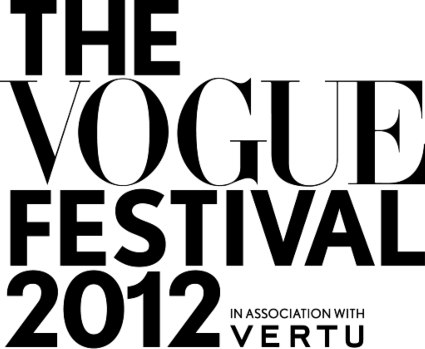 Photo credit: www.vogue.co.uk/voguefestival
Now that the first weekend of Coachella is done and dusted - I will go next year! -

it's time to focus on another kind of start studded event: The Vogue Festival. This coming Friday & Saturday (20th and 21st of April) at The Royal Geographical Society in London, will play home to possibly one of thee biggest fashion events outside of fashion & haute couture week this year. Designers such as Tom Ford, D&G, DFV, Stella McCartney and Rachel Zoe will be present to give talks on various topics within the fashion industry and business of fashion. Editors and models alike will be present (Alexandra Shulman & Lily Cole if I'm to name drop), as well as individuals who have started their successful businesses from the comfort of their own bedrooms - it's said to be an amazing weekend. Tickets are currently on sale with each session coming in at £75: Friday sessions run one in the morning and another in the evening - repeating again on Saturday, so if you're wanting to be there for the full two days, you're talking £300. A bit of a steep price, yes, but the tips, knowledge and expertise that will be shared could be considered priceless.
Unfortunately I won't be there, but head over to Coco's Tea Party on Friday & Saturday as she will be there and covering the event - lucky thing!!
Are you attending the event this weekend? If so, which talks are you most looking forward to? More importantly, what are you going to wear?!