I would like to thank The Kitchen Whisperer for nominating me for the Versatile Blogger Award!  She's got an amazing talent for cooking beautiful dishes. You've got to check out her coconut shrimp -it looks so delish.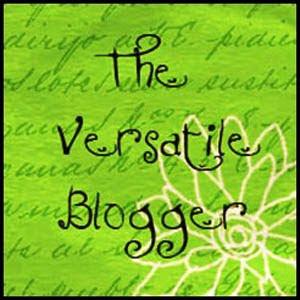 The rules for this award are….
Thank the Blogger who nominated you.
Include a link to their site.
Include the award image to your post.
Include the award image on your blog.
Give 7 random facts about yourself.
Nominate 15 other bloggers for the award.
When nominating other bloggers, include links to their sites.
Let those bloggers know they have been nominated.
7 random facts about Nutri-Savvy:
1. I'm afraid of heights, but have been rock-climbing with my husband (and found I actually enjoy it)
2. I'm a mom of twin girl toddlers (though you may already know based on their 'cameos' often in my posts).
3. I am claustrophobic and fear elevators. Thus go up and down lot of stairs when in high-rise buildings. Though people think it is for exercise benefits.
4. I got married in Slovenia and have been happily married to my husband for over 10 years.
5. I love being in the city of San Francisco!
6. I love to sing and get lots of practice singing my girls to sleep. Now they sing along with me!
7. I'm a choco-holic and love all things dark chocolate!! (Have you ever tried chocolate covered dates? yumm!!)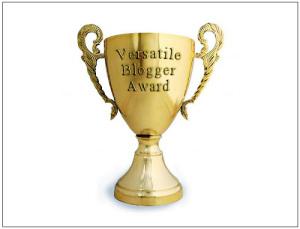 My nominations for The Versatile Blog Award go to these wonderful blogs I love and find so inspirational:
http://www.thefoodiephysician.com/
http://sumptuousspoonfuls.wordpress.com/
http://floptimism.blogspot.com/
http://www.myjudythefoodie.com/
http://bitesizewellness.com/category/bite-size-blog/
http://cupcakesandkalechips.com/
http://macnmos.com/the-morselist/
http://www.thenourishinggourmet.com/
http://sweetheatchefs.weebly.com/
Filed under: Nutri-Savvy, Uncategorized