Hi Guys!
This was my outfit for a dinner, went to Matsui a Japanese-Korean restaurant then went to party city to pick up some pirate hats for Gasparilla Fest (pirate festival they celebrate here in Tampa). This was actually 2 weeks ago major back log I know but I still wanna share my outfits and looks, so I am going to post some pictures of this particular look I wore for that Friday night dinner AND some Gasparilla snapshots.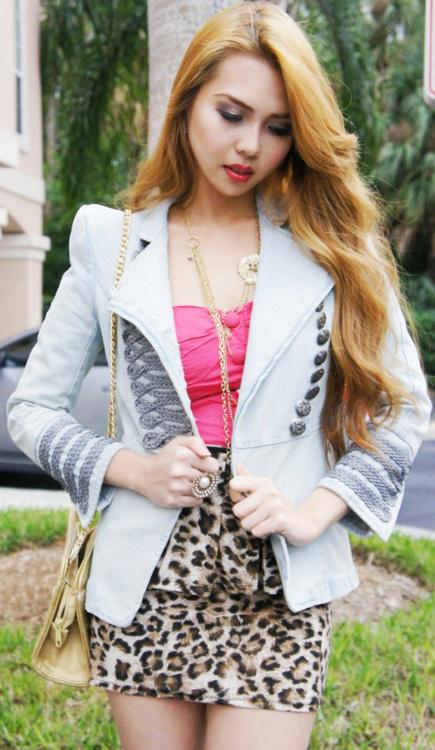 I did a little combination for this look which surprisingly turned out pretty good, even my BF liked it despite of me wearing some "chunky" heels with it (lol).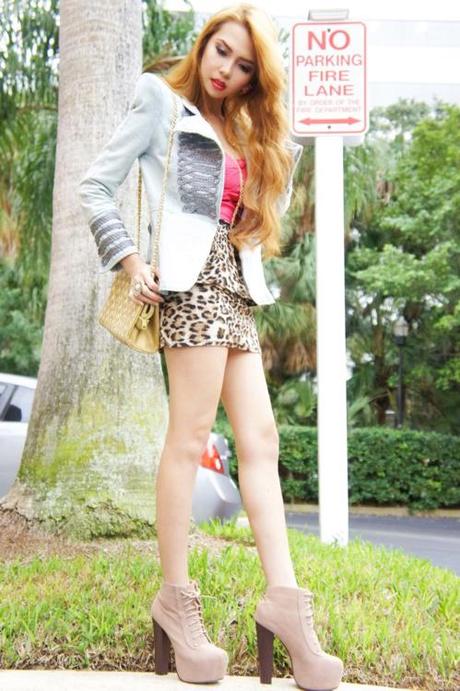 Michael Jackson Jacket from D&G; (love me some revolution jackets good timing to wear prior to the Gasparilla fest)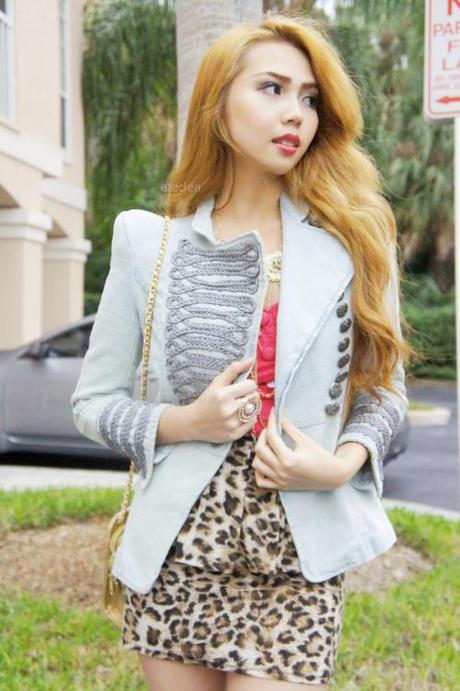 Skirt-unknown brand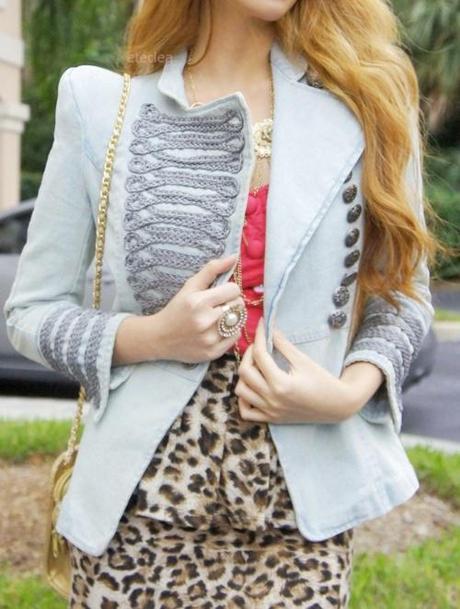 close-up of the jacket.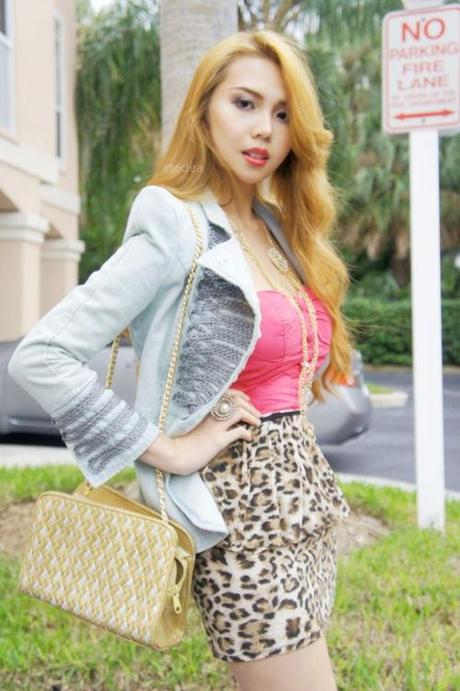 Bustier from Wet Seal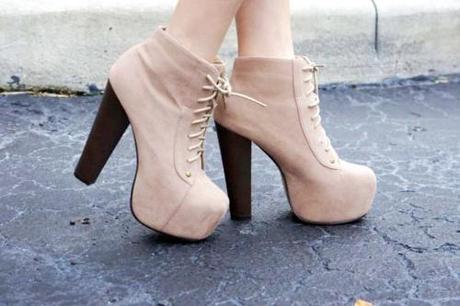 Now here are some snapshots of the Crazy "Gasparilla Festival of Pirates" in Tampa.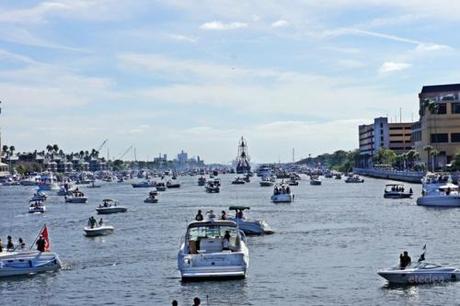 We got their right on time when the "invasion" of Jose Gasparilla started.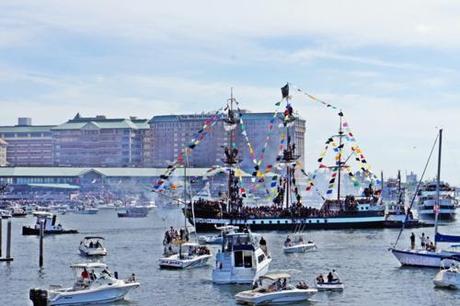 His ship!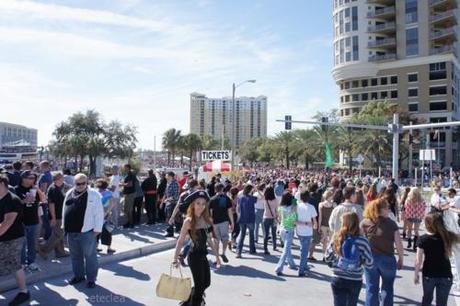 me walking to bay shore boulevard, it was so packed already!!! thousands of people gather to witness this annual event.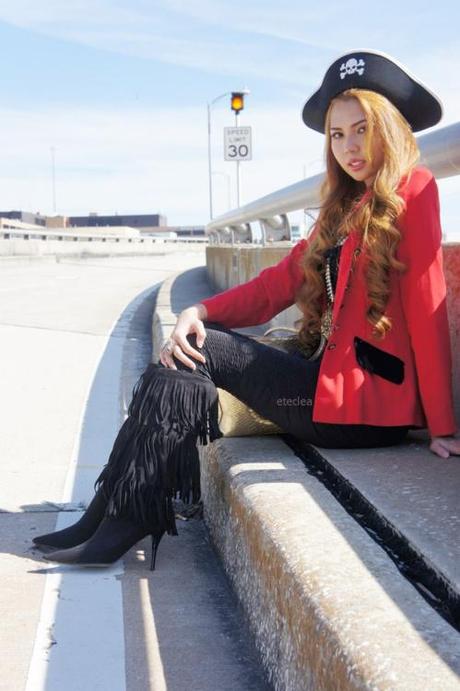 In my costume, resting after walking for miles and waiting for the parade to start hehe.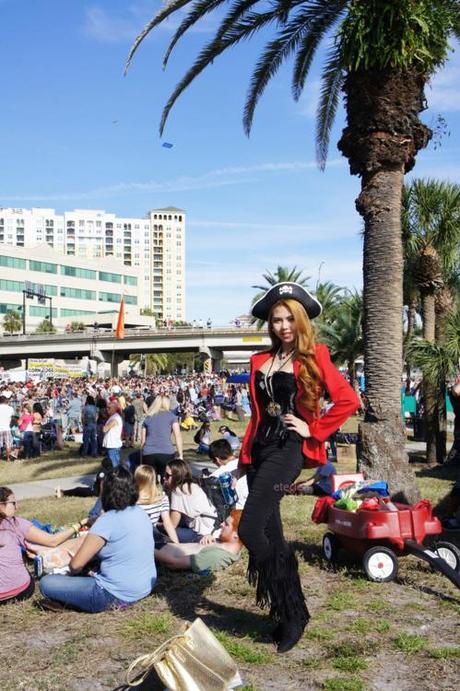 We found a good spot in between the parade route, it was a beautiful day!!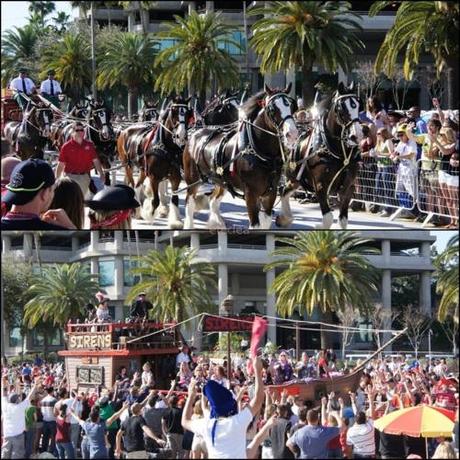 Here are some of the parade pictures ( I was not able to take all of the 300 floats because my camera was dying and also ran out of memory :-/ bummer, I know)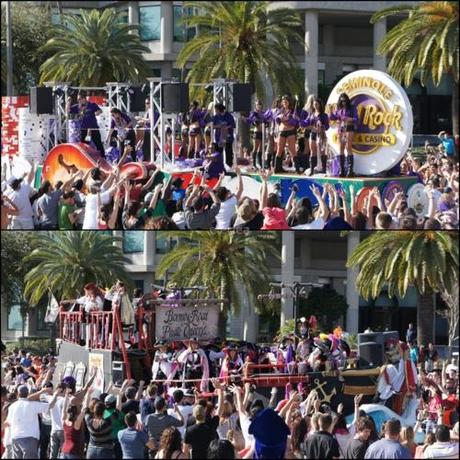 Yarrr!!! Pirates everywhere!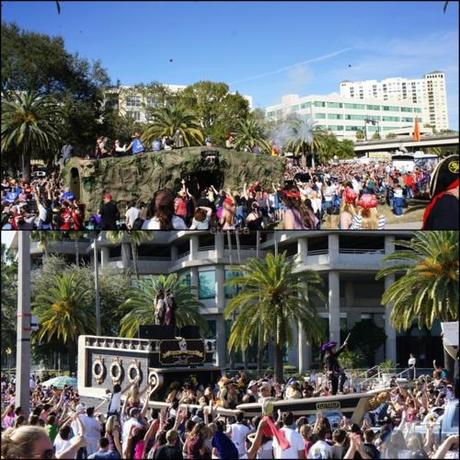 Jack Sparrow and Will Turner lol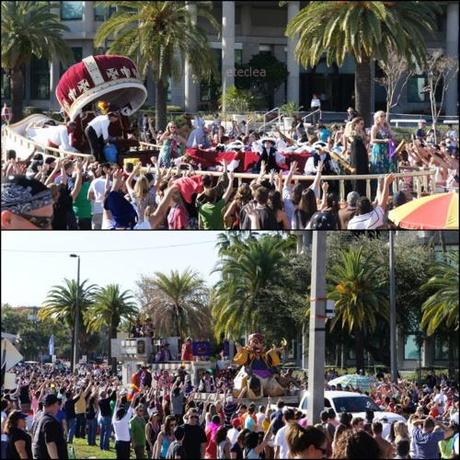 More picx..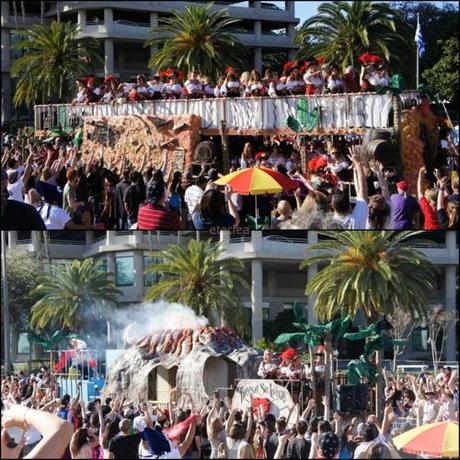 I love the women's costumes from the Victorian era to the revolution times.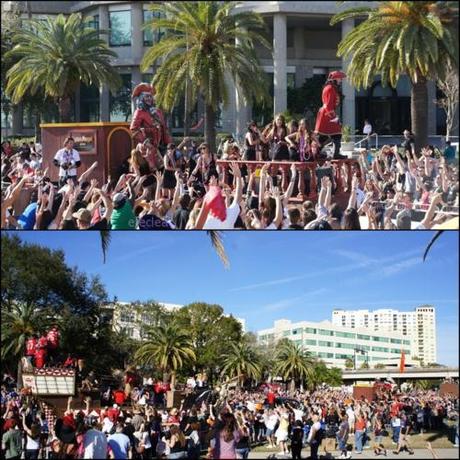 Captain Morgan showed up!!!lol.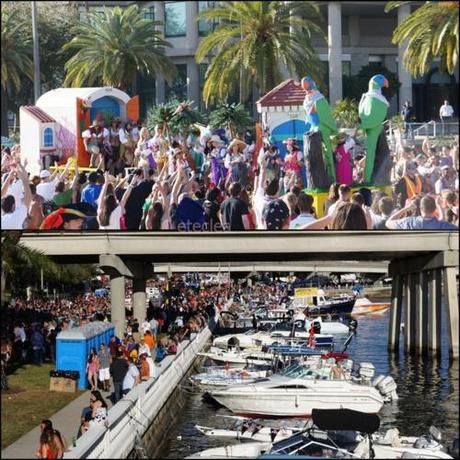 It was a 3-4 miles of hike! the parade lasted for 5 hours, insane right? It was worth it got drunk, got some beads, and we enjoyed the scenery.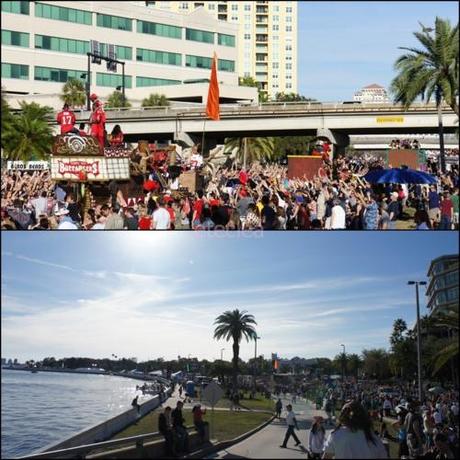 My boo on the bottom pic (in white) sporting Jack Sparrow's wig hehehe.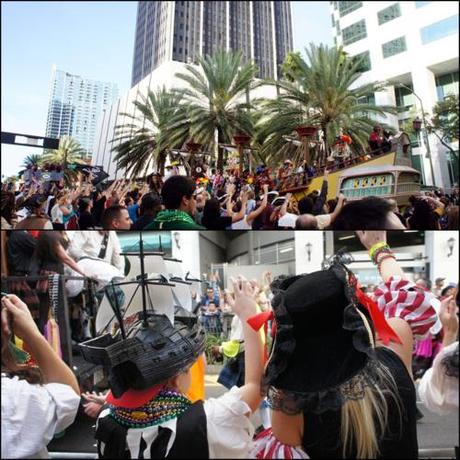 This picture was taken at downtown, the parade is still going time check…5:30 pm. ;)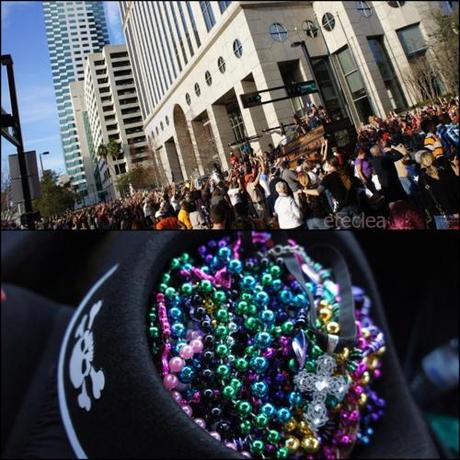 Overall, that weekend was a BLAST!!!! I can't wait for next year's and bring some of my friends here. So if you're around the U.S. and thinking of a vacation around January..you HAVE to check out this awesome festival  because from my experience it is definitely WAY BETTER than Mardi Gras' plus you'll have the beautiful beaches around Tampa bay ;) (it is sure a good break for the winter season!).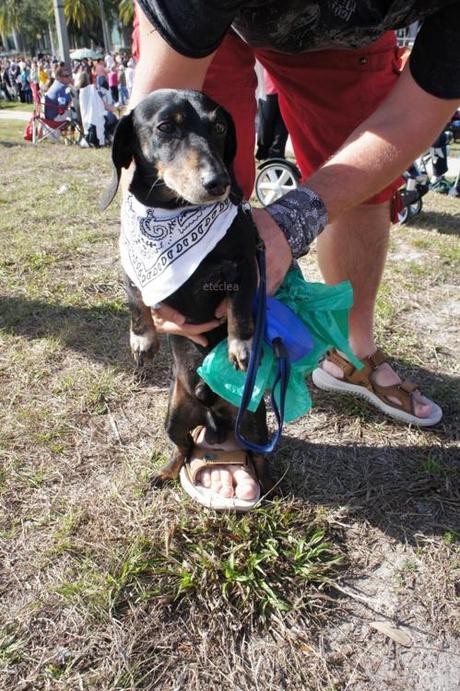 I'll leave you with a cute puppy wearing a pirate bandana! so cute!
'til next post guys! Fair winds! ;)
P.S.
If you want to find out what is Gasparilla all about visit this website: http://www.gasparillapiratefest.com/faq.shtml