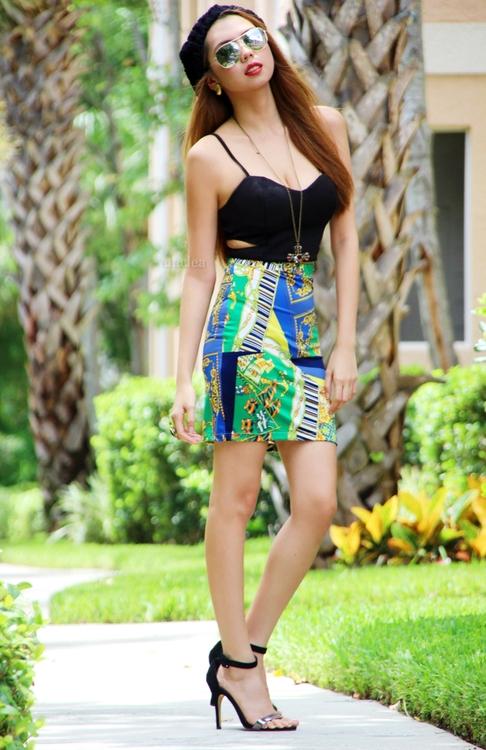 Sandals from Primadonna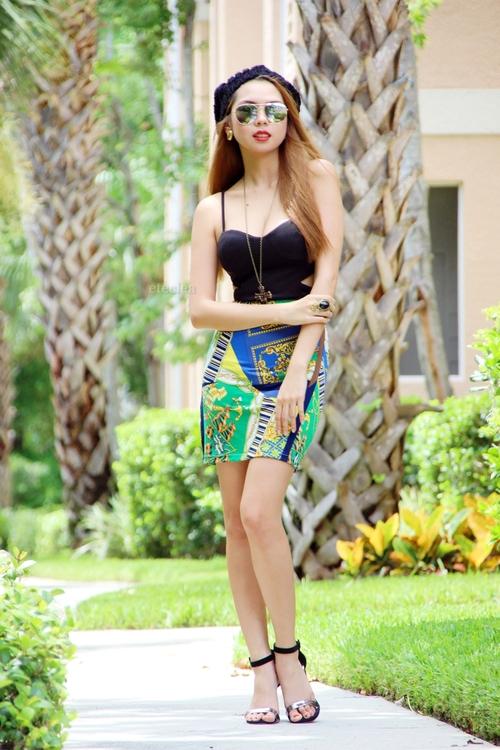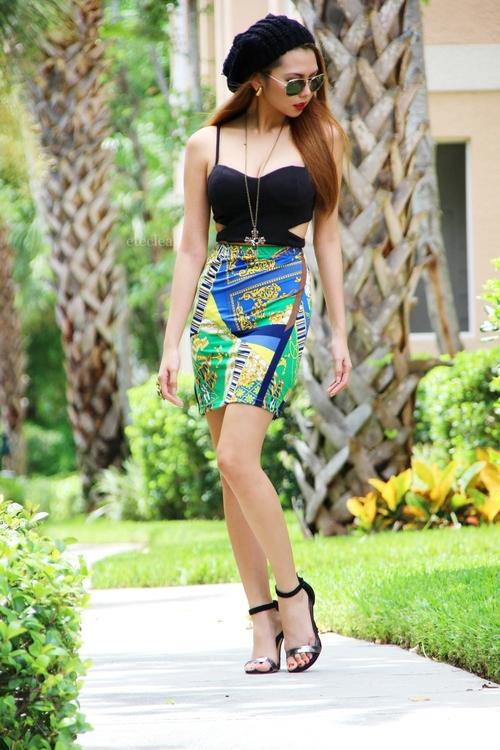 Cut out crop top from FashionSpotShoppe (search on fb)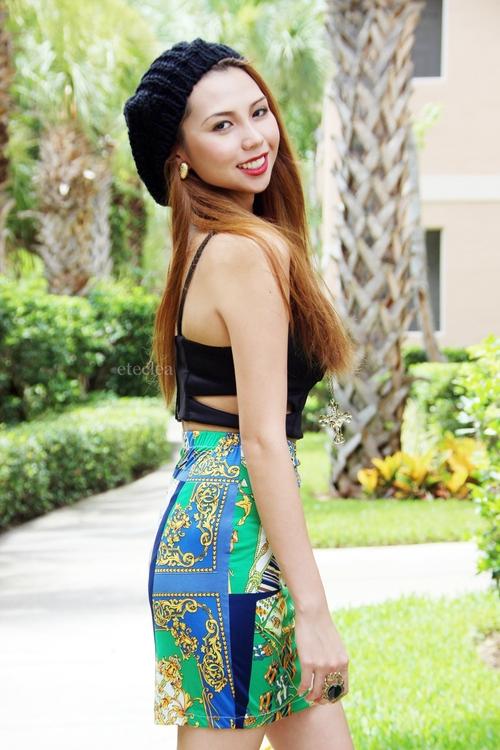 Beanie hat - Thrifted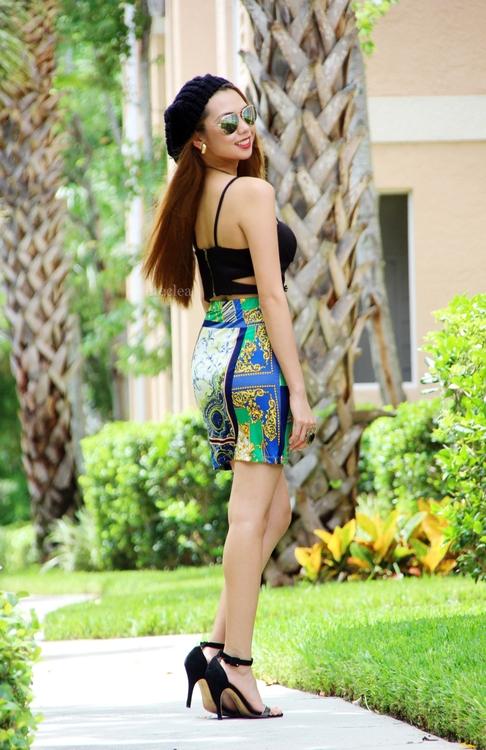 Aviators from H&M
Accessories from Landmark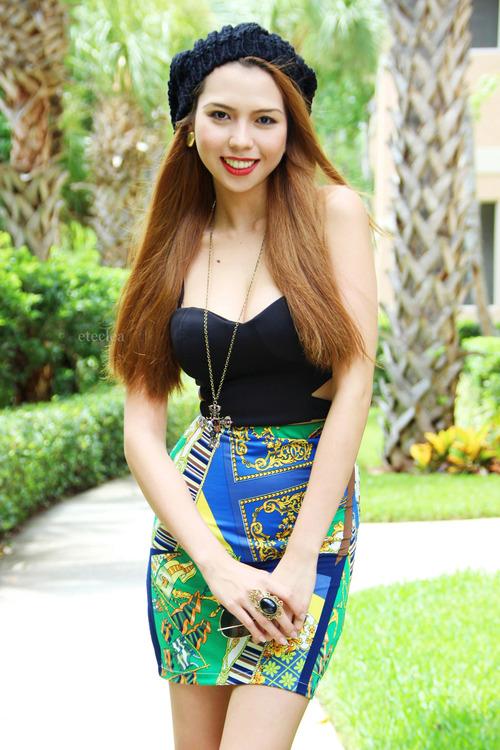 Bandage Skirt from KbyJs (search on fb)
Hi Guys!
I am back from my long vacation from the Philippines. I really enjoyed every minute of it and I wish to head back there again later this year. I will share some of my vacation photos here within this month. To my American viewers, Belated Happy Independence Day! I hope that you all had a wonderful weekend like I did, minus the allergic attack I had from eating too much shell fish (boo!) but that didn't stop me from taking outfit  shots for you guys.  
Here is also a photo of me wearing my red, white, and blue bikini from KbyJS store, the top worn into 2 ways.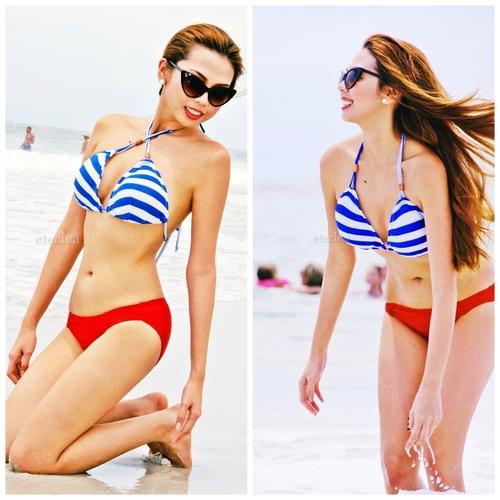 Lots and lots of post to come, especially with my current thrift haul which I'm sure all my thifter buddies will love! 
Xoxo,
Eteclea Sai