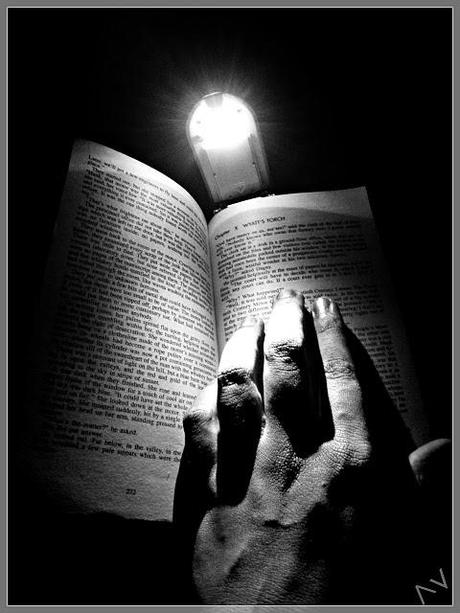 Her words could not be spoken, nor could they be digested
They were meant to rule your mind...
It is a Braille code to us blind with gifted vision
The

light

and the darkness engulf us into her world...
FOOT NOTE : This capture is a page from ATLAS SHRUGGED, a legendary novel by AYN RAND.
                         Her concepts are extremely profound. They speak about the dark and real side of life and  
                         how 'being oneself' till the end is such an 'ugly fight' in this world. 
ABOUT :

This is a self-potrait of my hand on her book. 
                 The light source is a book reading point light.