The Swiss are known as being experts in many things, banking, watches, and gadget-filled knives being a few of the most well-known areas of expertise. The Swiss have long been seen as the stewards of wealthy men and women's bank accounts, with their discretion and ability to remain neutral during regional and global conflicts serving as a highly valued source of stability. The Swiss were also key in creating clocks and watches for centuries, and played a key role in the development of quartz-based timekeeping in watches during the 1960s, a standard that remains in place to this day. Swiss Army Knives are ubiquitous for their usefulness, with a seemingly endless number of applications packed into a tiny package.
However, one of the less well known but equally deserving Swiss products is the Swiss Army Watch. Manufactured by Victorinox, the same company that makes Swiss Army Knives, the Swiss Army Watch is a high-quality and relatively affordable timepiece that has all of the benefits of Swiss watch making expertise combined with the utilitarian and robust features their armed forces require.
The Swiss Army Watch is rare in the sense that it is one of the few timepieces that is considered a luxury brand and a utilitarian brand while remaining relatively affordable, especially when compared to other Swiss watch brands. Every Swiss Army watch is developed and manufactured using the same centuries-old techniques used by the Swiss, which ensures a reliable and long-lasting product. Swiss Army watches also incorporate a military inspired theme, and can be worn with anything from a gym shirt to a tuxedo.
There are a number of Swiss Army Watch models to choose from. The following are a few excellent choices to consider:
Steel Alliance Chrono:
The Steel Alliance Chrono is a steel plated timepiece with a classy but modest leather wristband. This model is perfect for everyday use while also looking great with a suit and tie. Unlike many other Swiss brands, the Steel Alliance Chrono can be purchased new for comfortably under $1000, and will last for decades with proper care.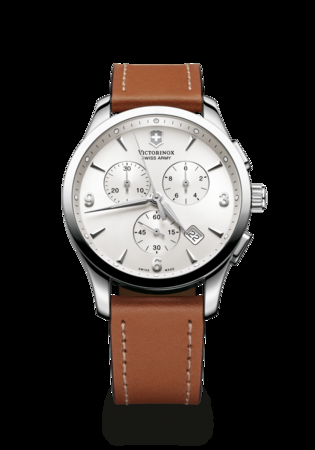 Original LE:
The Original LE was the first Swiss Army Watch created by Victorinox back in 1989. Retailing for under $500, it is a great option if you are looking to just get your feet wet with Swiss Army Watches. Despite its price, the Original LE still uses all of the precision timekeeping techniques as its more expensive brothers and sisters.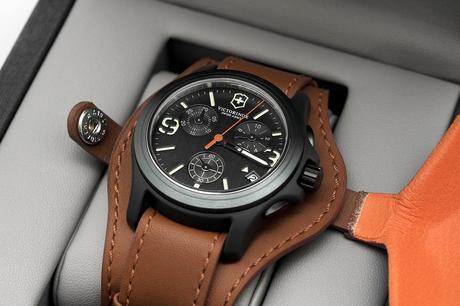 AirBoss Mach 8 Special Edition:
If you're looking for something a little more expensive than the Original LE or the Steel Alliance Chrono, the AirBoss is an excellent mid-level Swiss timepiece. Retailing at just over $2,000, the AirBoss offers a number of timers that are perfect for a pilot or anyone else that needs to keep track of several things at once. The AirBoss features a striking black on steel face, with a deep black leather wristband that is both fashionable and functional.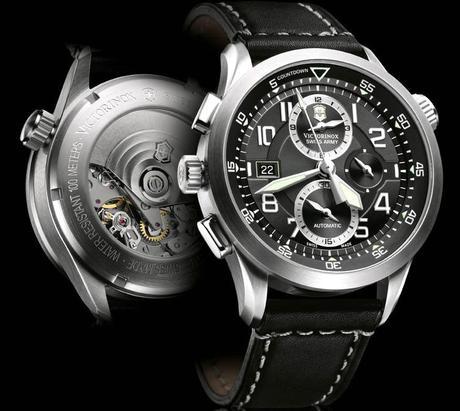 AirBoss Mach 8 Special Edition
No matter which Swiss Army Watch model you choose, you can rest assured that you are buying a luxury item that is fashionable in a variety of situations and robust enough to provide accurate timekeeping for decades.