Chennai, the capital city of Tamil Nadu is a seat of culture and business. On my recent trip, I had the opportunity to explore this city's rich history and vibrant culture, interact with the friendly locals and take long walks on beaches.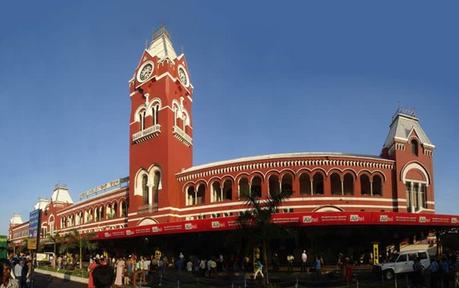 I have always visited Chennai like a traveler or with a business purpose. But this time I wanted to take my own time and bask in the glory of this remarkable city.
Since Chennai is a coastal city, it experiences extreme humid conditions. This means that planning a trip to this city requires a considerable amount of time. To make things easier, I have broken down my 3 day trip into the three most important aspects of traveling to a new city- Where to go and What to eat.
As soon as I entered the city, my travel plans were already working out. My accommodation arrangements were all done. It was a conscious decision to select a budget stay near Chennai Central Station. I had selected one of the best Treebo hotels in Chennai, which was well in my budget, but was also surprisingly offering a large number of facilities in the small budget that I had.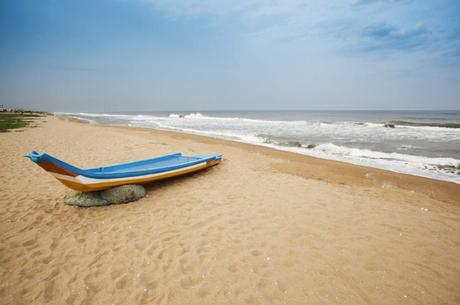 I began my trip by taking a walk along the 12 km long Marina Beach. This is the longest beach in India and you have to experience the beautiful sunset while the weather is cool and comforting. For the rest of the day, I decided to roam around and explore other beaches. My next stop was Edward Eliot's Beach, which is spread along the southern coast from Marina Beach. The sidewalks, the warm sand, and the rejuvenating breeze made my walk along the beach a pleasant one.
I was looking for a more secluded beach to sit and read a few pages from my favorite novel. That's when Google assisted me to visit Breezy Beach. It is not that popular with locals and tourists, so I finally found it out and when I reached I was surprised to see that quite a few people were there. With less crowd, I found my solace. It feels good to slow down at times.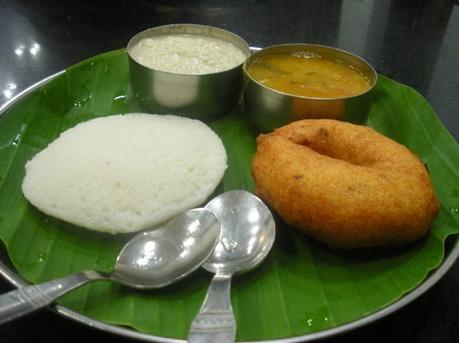 For breakfast, I wanted to eat some authentic local favorites. MuruganIdlis was the perfect place to be. With a plethora of South-Indian breakfast favorites, I settled for a plate of delicate idlis and aromatic South Indian filter coffee. My lunch plans were even more adventurous. Since I was planning for a late lunch and meeting a friend from Chennai, Amethyst Cafe was my top pick. I have heard rave reviews about this place. Amethyst Cafe lived up to my expectations. The ambiance is the USP. I found people from various professional background, gathering under one roof and just indulging in good food and exchange of ideas. This should be a must visit place for all of you traveling to Chennai.
My adventures continued on the second day. I had reserved this day to explore the historical landmarks in Chennai.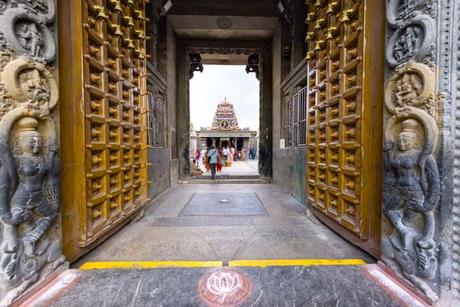 A new day and it was time to head out and explore one of Chennai's landmark temples - Kapaleeshwarar Temple. The detailed architecture and the amazing ambiance is a different experience altogether. On the same day, I visited two other temples, Karaneeswarar Temple and Parthasarathy Temple. Both of these temples are great examples of ancient architecture. The churches were next on my list. Basilica of the National Shrine of St.Thomas is a beautiful shrine and reminiscent of the Indo-Saracenic style of architecture. I also looked through The Tomb Chapel and the Museum building and learned a few facts about the past. Government Museum and National Art Gallery was my next stop. Browsing through the galleries was one of the highlights of my solo trip to Chennai. In the evening, I went back to Marina beach since the area gets livened up by the local crows. I spent my evening there while munching on some crispy 'sundal' a local favorite and some spicy fish fry.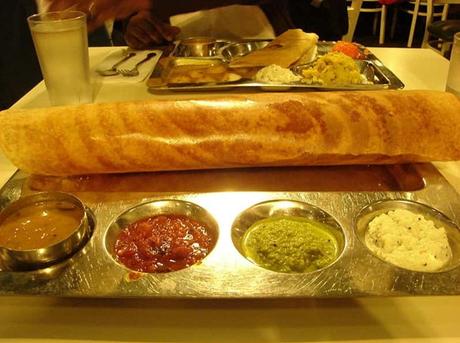 For breakfast, I tried out this highly recommended breakfast place called Sandy's Chocolate Laboratory. This place is highly recommended for breakfast and their Full English Breakfast and Farm Fresh Breakfast assortments will leave you happy and satisfied for a long time. I personally loved the crispy bacon and beautiful aromatic Assam Tea. Since I was so satisfied with the fulfilling breakfast, I jumped straight to dinner. I was waiting for this. If you are in Chennai you must try out the Biryani platter in Maplai. For a stretch of an hour, I was in Biryani heaven and didn't want to come back to Earth.
The final lap of my outing in Chennai was only about shopping. I was ready to unleash the shopaholic in me and gather the best of what Chennai had to offer.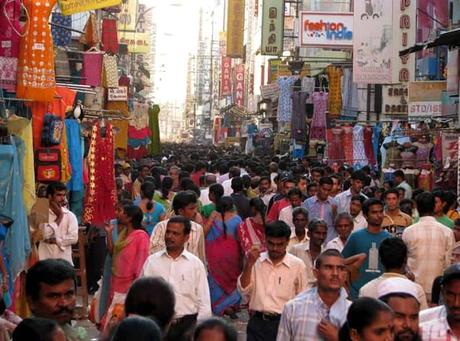 Let me tell you something about shopping in Chennai - you will be spoilt for choices and end up buying more than what you need. To shop for beautiful sarees and dress materials, head to T. Nagar. The showrooms of Pothy's and Nalli's is world famous for the silk sarees. I bought a saree for my mother and my sister since they have been cribbing about a Chennai silk saree for the longest of time. Sowcarpet is your one-stop destination for all things North Indian. Beautifully embroidered lehengas and artfully crafted jewelry to spicy chats, Sowcarpet has it all. Ritchie Street is good for buying electronic goods but make sure you have a local to guide you here. Mint Street is again good for cheap jewelry, footwear, and good North Indian food.
Where to Eat:
Breakfast brings out the best of Chennai. So, I decided to keep it simple and local for the final lap of my journey. I headed to Hotel SaravanaBhavan to fill hungry tummy with the goodness of Uttapam, dosa and then washed it down with the south Indian specialty 'filter Kapi' (filter coffee). Lunch was specially kept aside for South Indian 'meals'. It is a fine assortment of all the goodness from South Indian kitchen. Chennai is also quite popular for its fine dining. 'Dakshin' is one such place to take in all the amazing brilliance of India's four southernmost states - Tamil Nadu, Kerala, Andhra Pradesh and Karnataka. I tried out the tangy Chettinad Fish Curry, coconut-infused Keralan stew and the dash of perfect chutneys. I was happy and satisfied.
The Chennai trip was an amazing addition to my travel expeditions and the perfect blend of historical explorations, delicious food, and amazing shopping experience. I would definitely like to go back. Let me know about your experiences in Chennai.