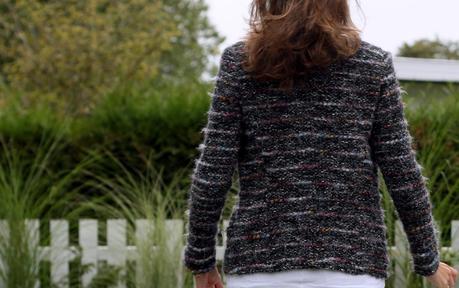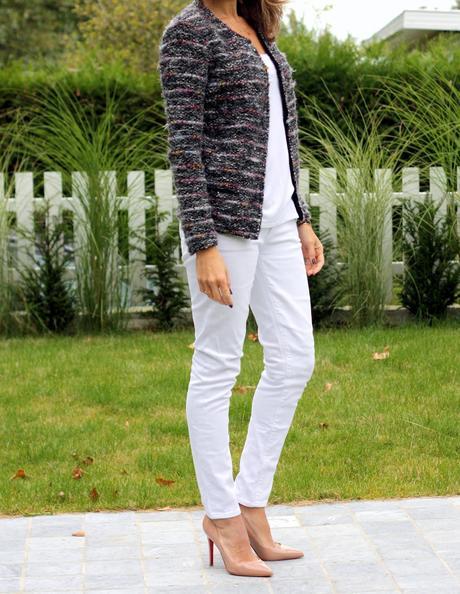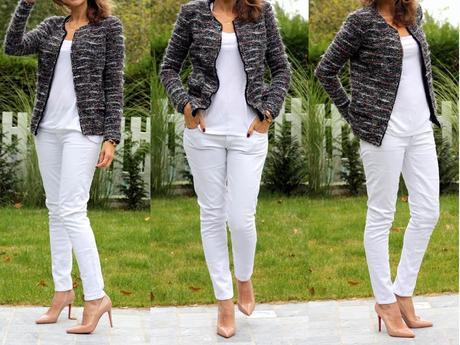 Monty jacket - Isabel Marant
Basic white tee - Gap
Jeans - Citizens of Humanity
Nude shoes - Christian Louboutin
If you follow me on Instagram, you probably saw me trying on the Momo jacket in grey/pink and the Monty jacket in burgundy. Although apparently similar, the cut of the two jackets is very different. I had my eye on the Momo but after trying it I didn't like it. It was too short, the shoulder pads were too big for my already too broad shoulders and the zipper didn't feel right. Then I tried out the Monty, a jacket much more appropriate for my body type. But the store (
Icon
) only had it in burgundy and I hesitated. I hesitated so much that it sold out before I made up my mind. Anyway, I still managed to find the last one in my size in another store (Vert Chasseur) in the color that I was initially going for, grey/pink. I'm a happy laaaaady !!
This jacket confirms that my obsession for tweed/boucle jackets continues, and oops, I'm already thinking about my next victim...
How about you, have you given in to the tweed/boucle jacket trend ?
xx Marta