To get ahead on the upcoming holidays you may try find a better way to tackle those calories that are going to try to attach to your butt this fall. With a few weeks left a for summer most of you are trying to look forward and will invariably become less active as you move indoors. There are cocktail apps, and exercise apps ready to help and of course there are recipe apps. The industry is flooded with them but there are clear leaders separated by their content and reference abilities and to to mention customization and true function.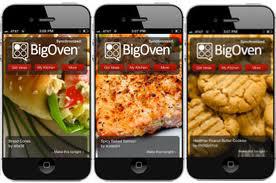 In the past recipe apps would just send you to an alphabetical listing of recipes and before long you could search by ingredient. The apps of today are much more sophisticated and user driven with recipe boxes, shopping list, ingredient menu builders as well as help for those looking to cut calories.
First up with have Martha's Everyday Food app which just had a new release. The main content driver of this app is the Everyday Food magazine. While banner ads do display they don't  interfere with the interface.The app is beautiful to look at and easy to use. Users can browse by main courses, ingredients, or occasion. The search function has been optimized from previous releases. Some new features also include daily promoted recipes, editorial pictorials, ingredient debuts and method highlights.  Time saving tips are included from featured editors.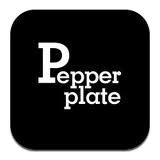 Personalization includes recipe favorites with a saver box as well as help building a shopping list.  The shopping list was one of the fixes this round as well as enhancements to the recipe finder.  Another bug fix this round includes the duplication of grocery list items when they are added to a list. When users added multiple recipes to a shopping list duplications where caused when the items were added more than once.
Next up is the How to Cook Everything App. The apps relation to its or mother cookbook via Mark Bittman, food writer for the New York Times is unclear. That said it does boast over 2,000 Bittman approved recipes and illustrations. This how-to app helps you prepare meals as they are pictured and hopefully taste as good as they promise.  This app just like Martha's has a shopping list feature and timer functions as well as social network sharing.
If you even have half a heart you will have saved your mom's or grandmothers handwritten recipes somewhere. You may even have a few of your own if you are crusty and technology resistant.  Well here is your chance to redeem your hoarding self in the best culinary fashion allowed with the Pepperplate app. This app allows for the creation and storage of recipes as well as shopping list creation, meal planning and device synchronization in a beautiful easy to use app.
Last is the behemoth app of all culinary dreams as the BigOven app has a 170,000 recipe database. It also has a grocery list builder but the main pull of this app is that it touts itself as a meal planner for those who are out of ideas. It will take the worry off your plate and make putting food into your belly easier and save you time and hassle.
Author: Julee Whalin is an avid crafter of prose on tech, lifestyle and gadget topics. She primarily writes for Consumer Priority Service, a company that provides service plans to retailers.
article spinning
software apps just for the wordpress fan.