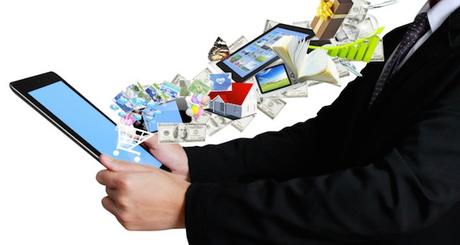 April 15, 2015

Email This Post
The Trend in Mobile Ad Spending Continues to Rise
Are you reading this on your phone or tablet right now? Congratulations! You're a trendsetter! As any smartphone user can testify, mobile devices are arguably the greatest marketing tools ever, accompanying consumers virtually everywhere they go.
The momentum behind mobile means that nearly 30% of all U.S. advertising dollars are now spent on digital advertising, and a third of the 30% is from mobile, according to a report by eMarketer.
$50+ Billion in Digital Ads
For the first time, advertisers' annual investment in digital channels will exceed $50 billion—up 17.7% from last year, and by 2018, mobile will account for more than 70% of digital ad spending, says eMarketer.
Thanks to increases in television and digital advertising, total 2014 US media ad spend is expected to hit $180.12 billion—an increase of more than 5%. This would be the biggest jump since 2004, when there was a whopping 6.7% uptick.
How Much Time Do You Spend?
In case you haven't noticed, people just can't seem to get enough time with their smartphones and tablets. eMarketer estimates that, on average, American adults will interact with these devices for nearly three hours every day. The amount of focused time consumers spend with these devices is second only to television, which now clocks in at 4 hours 28 minutes per day, thereby justifying the tube's continuing place at the top of the ad-spending heap.
Not surprisingly, mobile is leading the current rise in total media ad spending in the U.S. Advertisers are now spending 83% more (an increase of $8.04 billion) than they did last year to reach users of smartphones and tablets.
Third-Largest Ad Platform
By the end of 2014, mobile is expected to account for almost 10% of all media advertising spending. And for the first time, mobile is outpacing newspapers, magazines, and radio, elevating the medium to become the third-largest advertising vehicle (behind television and desktop/laptop computers).
For more reasons (in case you need more) on why you should include mobile as part of your integrated marketing plan, check out "How Mobile Is Transforming Commerce" and "Reach Local Customers with Mobile Marketing".