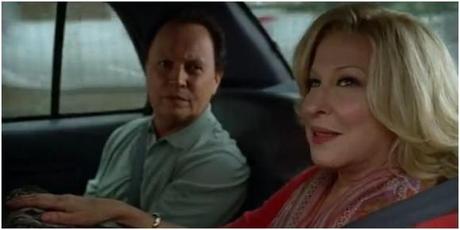 20th Century Fox and Walden Media has released the trailer for the comedy film Parental Guidance. The film is directed by Andy Fickman (Reefer Madness, She's the Man, The Game Plan, Hellcats) and scripted by Billy Crystal, Joe Syracuse, Lowell Ganz, Lisa Addario and Babaloo Mandel.
The project is produced by Billy Crystal, Peter Chernin and Samantha Sprecher and it stars Billy Crystal, Bette Midler, Marisa Tomei, Bailee Madison, Mavrick Moreno, Tom Everett Scott and Joshua Rush.
The movie opens in theatres this Christmas i.e. December 25th, 2012.
Hit the video to watch the trailer.

Plot:
Movie Parental Guidance is the story of old school grandfather Artie (Played by Billy Crystal), who is accustomed to calling the shots and who meets his match when he and his eager-to-please wife Diane (Played by Bette Midler) agree to babysit their 3 grandkids when their type-A helicopter parents (Played by Marisa Tomei, Tom Everett Scott) go away for work. But when 21st century problems collide with Artie and Dianes old school methods of tough rules, lots of love and old-fashioned games, its learning to bend – and not holding your ground – that binds a family together.