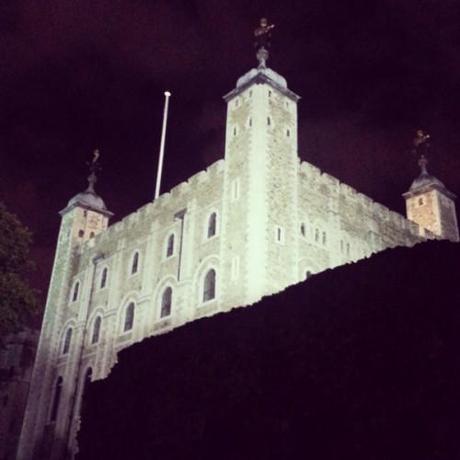 Last week I was lucky enough to be invited by the amazing crew at Historic Royal Palaces to take part in a very special private twilight tour of the Tower of London. Due to heinous busy busy, I've been a bit tardy writing this post about it but let's pretend that I was intending to publish it on Halloween all along, shall we?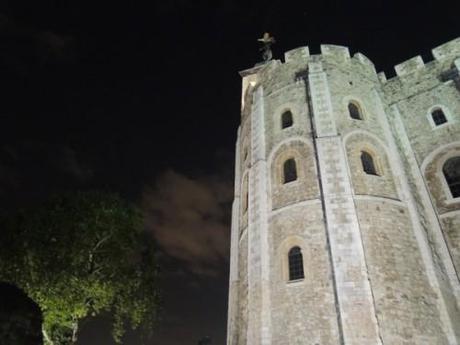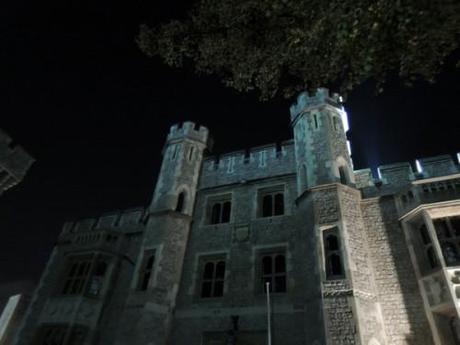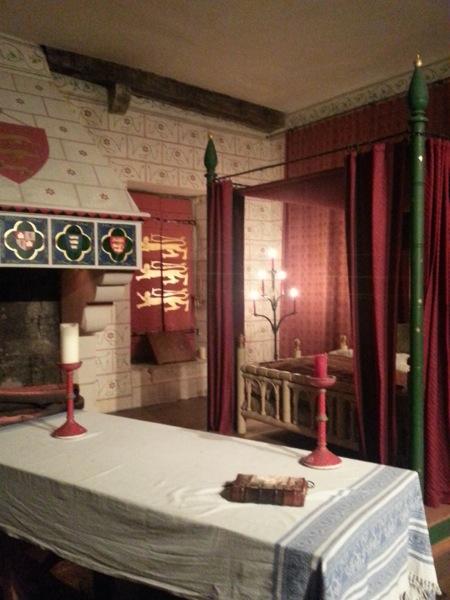 I got to the Tower at almost seven in the evening, when it was already dusk and after being greeted at the main gates (there's something so fabulous about swanning airily past the general public isn't there?), I went off to a wine reception in the Wakefield Tower of the Medieval Palace, which was really ace although it felt a BIT odd to be getting slightly squiffy on wine while standing right next to the spot where poor old Henry VI (oh leave him alone, poor guy) was allegedly violently offed. It was a wonderful start to the evening's festivities though – drinking wine in the beautifully lit and rather eerie surroundings of the Wakefield Tower.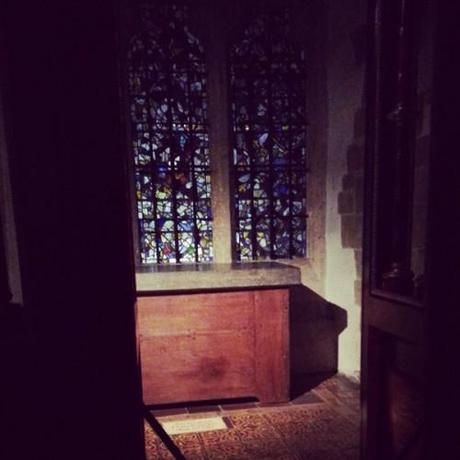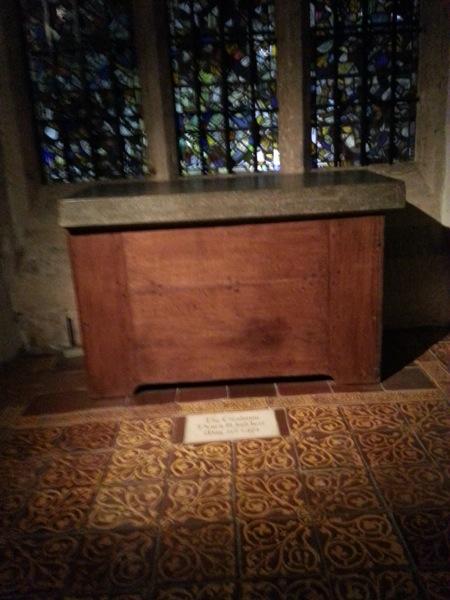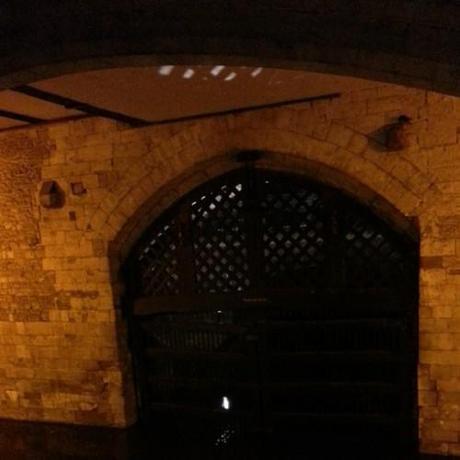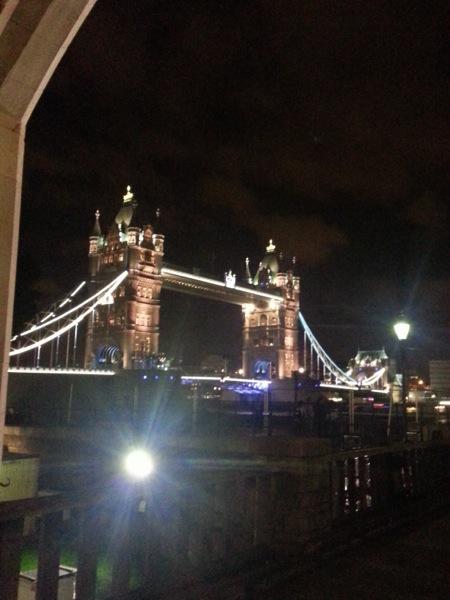 Once we were suitably fortified and armed with lovely cups of hot chocolate laced with brandy, one of the yeoman warders arrived to take us on our spooky tour of the Tower at night. The first stop was Traitor's Gate of course, after which we walked up to the Queen's House, where personages such as Anne Boleyn, Catherine Howard and Lady Jane Grey resided in relative comfort before their executions and where poor old Arbella Stuart died after her prolonged captivity.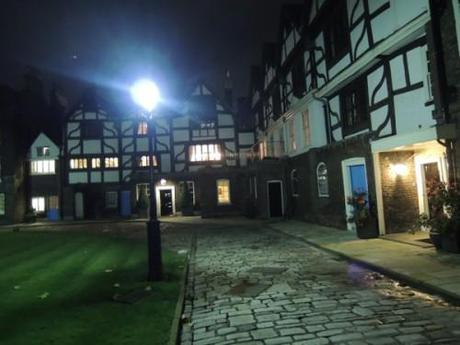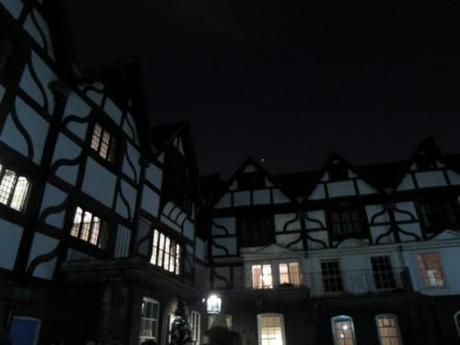 After this we walked to the church of St Peter ad Vincula – a wonderfully creepy place to enter and explore at night when the Tower precincts are dark and silent. Here we heard about the burials and exhumations over the centuries and about the crypt where the unidentified remains of Thomas Cromwell, Thomas More, George Boleyn and many others lie together as unlikely bedfellows. In Victorian times there used to be a large glass window so that tourists could peer at the jumbled remains but nowadays it's all much more sedate and they're properly hidden away. I'd still like to take a look one day though.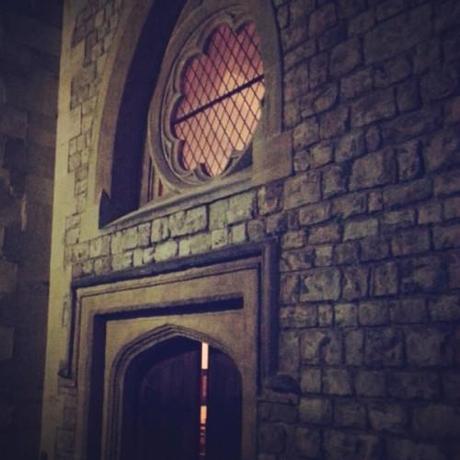 After a quick snoop around St Peter ad Vincula (and it is much more moving to stand alone at the site of so many illustrious burials in the stillness of night than during the day when you're being jostled by a bazillion people) we went out into the darkness again for a walk around the iconic White Tower, entertained all the while by our guide's spooky and often funny tales of woe, intrigue and iniquity, all of which were linked to the ancient ground that we were standing upon. It really was wonderful standing there looking up at the White Tower looming overhead with the only sound to be heard the distant sound of traffic in the modern city and the whisperings of the trees.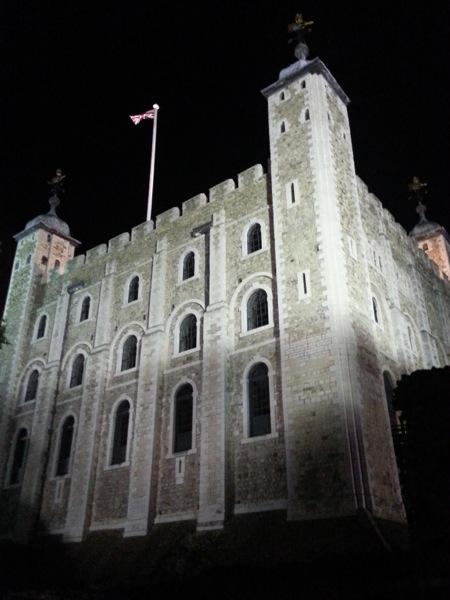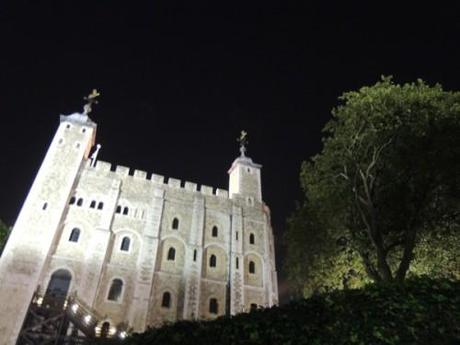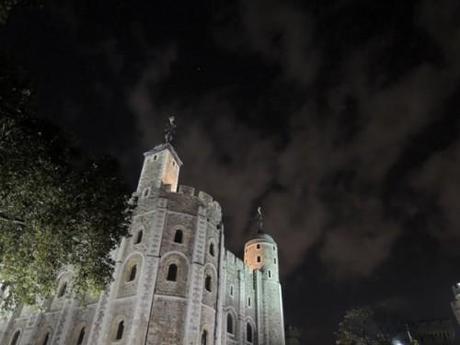 After this we descended into one of the torture chambers before a final walk through the darkened alleys of the Tower and the end of the tour. I was rather excited to find myself locked in but it was only temporary alas as a Warder soon appeared to let me out. How superb though, to be locked inside the Tower. My grandfather used to regularly do guard duty at the Tower when he was in the Scots Guards and it really brought to mind all his scary stories about the Tower in the dead of night in the fifties. I don't think he was as happy to be locked inside as I was though!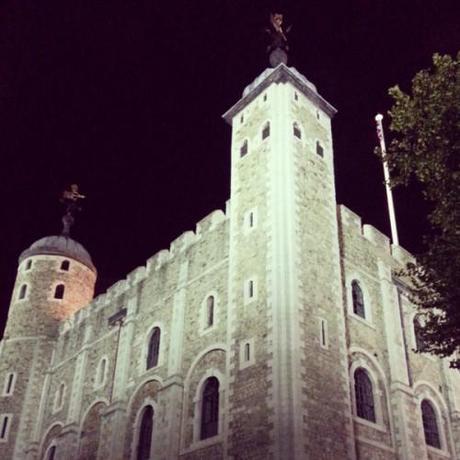 I had a most wonderful time – it really is a total treat to be able to wander around inside somewhere as special and imbued with history as the Tower of London after hours and seeing it at night when the tourist hordes are absent and the clouds are scudding behind the old buildings really gives you a unique perspective on this most amazing of buildings.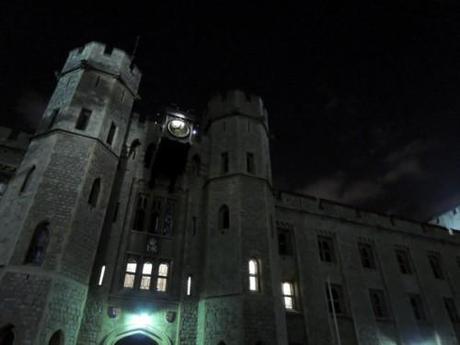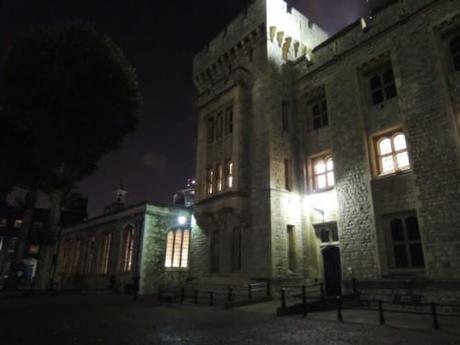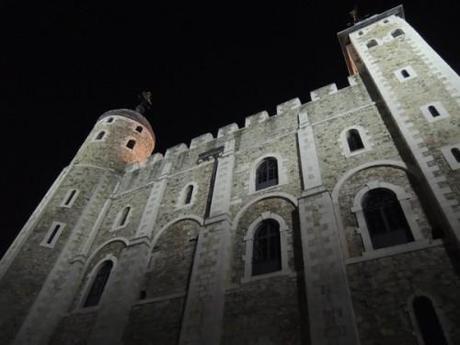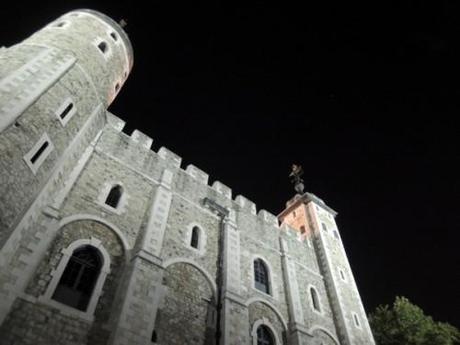 The Twilight Tours of the Palace start again on the 3rd of November and after a break through December, continue until March next year. Tickets are £25 per person and if you get a chance to go, I would DEFINITELY urge you to do so as it really is amazing!
Thanks so much to the Historic Royal Palaces press team for the invitation. I had a brilliant time!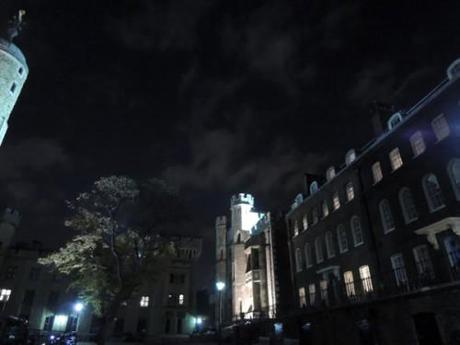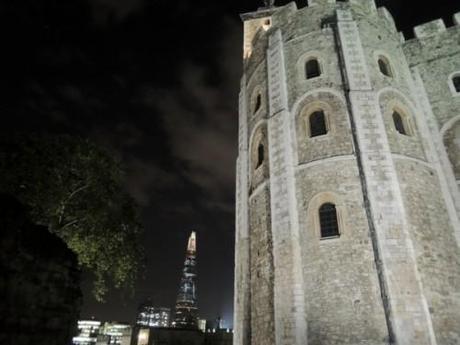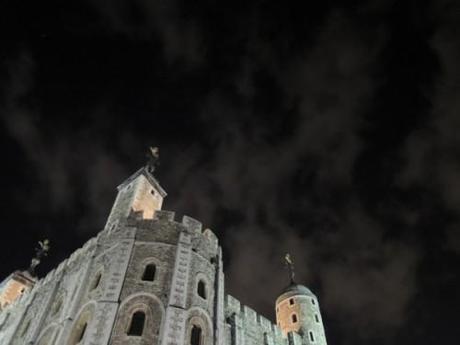 All photos: Melanie Clegg.
******
Check out my new alternative lifestyle blog, Gin Blossoms!
'Frothy, light hearted, gorgeous. The perfect summer read.' Minette, my young adult novel of 17th century posh doom and intrigue is now £2.02 from Amazon UK and $2.99 from Amazon US.
Blood Sisters, my novel of posh doom and iniquity during the French Revolution is just a fiver (offer is UK only sorry!) right now! Just use the clicky box on my blog sidebar to order your copy!
Follow me on Instagram.

Copyright secured by Digiprove © 2013 Melanie Clegg