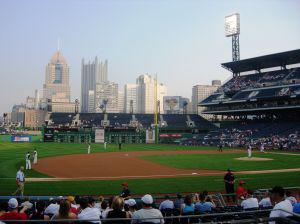 Since returning home from traveling in early 2011, I've had the luxury of moving to one of the United States' larger cities, Pittsburgh, PA.  I never thought I'd be a fan of living in a big city, but over time and two apartments later, Pittsburgh has definitely grown on me.   (Photo "Pro Baseball Game" by bluepoetje)
It may not necessarily be considered a tourist hot spot, but Pittsburgh gets its fair share of visitors from those passing through, business travelers, the massive college and sports community, and those seeking to be apart of it's rising movie scene.  I've found so many things about the city that I really love that I decided to put together this Top 5 Reasons I Love Pittsburgh list!  Consider it a brief sight seeing guide if you ever make it to the city!


1) The Strip District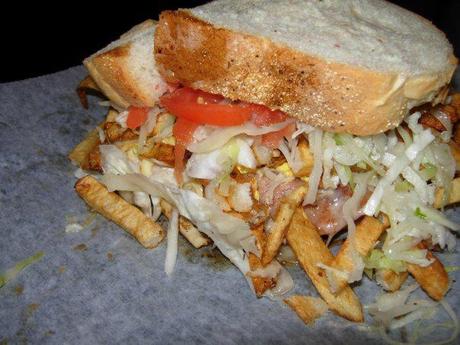 The Strip District shopping area of Pittsburgh used to house many mills, factories, and delivery facilities just outside of downtown.  After many of the industries left in recent decades, the buildings remained and were transformed into a great shopping and restaurant scene.
The biggest draw to the Strip District is one of the most famous Pittsburgh staples outside of the sports teams, Primanti Brothers.  Featured on every major food show in the last several years, Primanti Brothers is often the first stop for any who visit the city.  Their specialty? Sandwiches.  But not just any sandwiches as the typical sides (coleslaw and french fries) make their way as a topping with glorious results.  The establishment in the Strip District was the first of what is now a thriving chain, and most definitely the best.
Uniqueness is one thing the Strip District offers the most, as it seems that every community is represented in a shop, grocery store, or restaurant in some fashon.  Mexican grocery store? They make their own tortillas on site.  It is right next to several Asian grocery stores, Middle Eastern, and even more Italian groceries, most with respective restaurants attached.  One of the oldest fish and butcher shops in the entire city, Wholey's Market, is also located in the Strip District and is worthy of a walk through if not for their sizable and impressive selection, but for the amazing street food and restaurant.


2) Mount Washington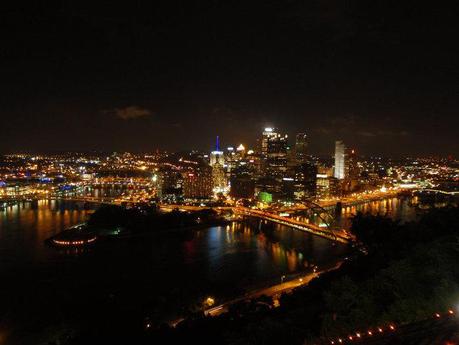 Our favorite spot is on Mount Washington, just south of downtown.  Rather than a particular establishment that is worthy of a visit, Mount Washington is famous for one thing above all others: the view.  
It would be a bit of a surprise to say that Pittsburgh has one of the world's best skyline views, but it is true.  The geography works to the city's advantage, as Mount Washington is located, quite literally, across the Monongahela river from downtown.  While driving up Mount Washington from downtown is quite simple for a view at anytime of day or night (we recommend both!), the full experience should be pursued by taking one of the two 100+ year old funiculars that go up and down the mountain.   The Monongahela Incline will take you to the small restaurant district on Mount Washington, however the Duquesne Incline, albeit a bit further out, has an even better view.  Couple that with monthly fireworks from the baseball stadium in the summer time and the view can barely be beat!
Insider's Secret:  If you leave the Duquesne Incline lookout to the main street and head right past a few restaurants there will be a very nice statue and an unobstructed view of the city for better pictures. (~5 minutes walking, can't miss it).


3) The Arts Scene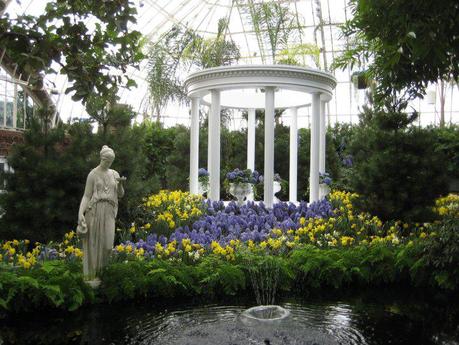 Pittsburgh has a history of a vibrant arts scene that offers a number of outlets for all those with a creative side.  In the city's past, one of the world's most acclaimed (and questioned) artists in recent history called Pittsburgh home. That artist was Andy Warhol.  His multi-level museum is a popular attraction in the city and has some of his most famous works, several interactive exhibits, and more unusual pieces created throughout his career. 
While the number of college campuses and museums within the city produce some of the more impressive works of art, our personal favorite is the Phipps Conservatory & Botanical Gardens located near Carnegie Mellon and the University of Pittsburgh's campus.   The conservatory has several themed rooms including a desert, tropical spice and fruit room, orchid room, Japanese courtyard, and more.  Each quarter the conservatory changes the building wide theme and culminates with their spring flower show that attracts many visitors.  Just as impressive as the botanical gardens are, the recurring Dale Chihuly artwork (read: Bellagio Lobby Ceiling) is an added touch that we can't help but appreciate.
Note: The Andy Warhol museum has many pieces that are sexual in nature and some floors may be not be appropriate for children.  The exhibts change, so check accordingly. 


4) Food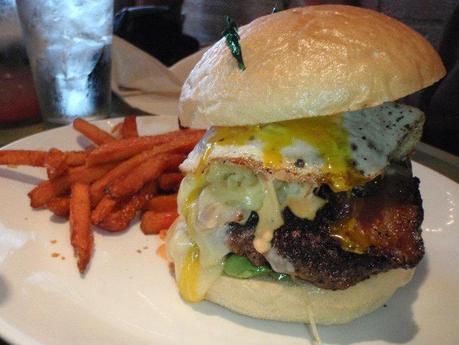 The food scene of the city may not be something that is actively sought by a tourist, but is one of our favorite reasons for living here.  The food scene in Pittsburgh is outstanding, and it is pretty easy to pick most any country in the world and find several restaurants located within a 15 minute drive.  If you are ever passing through, try one, or several of the following as they are our absolute favorites:
-Kaya (Caribbean, in the Strip District, try the Kaya Burger with sweet potatoe fries)
-Razzy Fresh (Frozen Yogurt, Oakland and Squirrel Hill)
-Point Brugges (Belgian inspired, Point Breeze, try the red curry mussels with frites)
-Zaw's (Chinese, Squirrel Hill, rundown looking, but the best General Tso's chicken or Sweet and Sour chicken you'll ever have)
-Yo Rita (Gourmet Tacos, South Side, menu changes frequently but definitely try their drinks!)
-For all other options, especially international oriented, go to Squirrel Hill and walk around Forbes and Murray Avenue while looking at menues. 


5) Movies are Filmed Here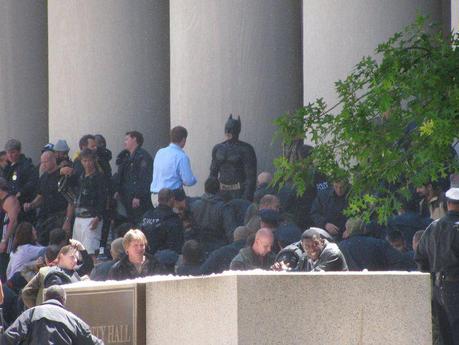 Unlike larger cities such as Chicago, New York, and LA, the Pittsburgh movie scene is relatively young and growing.   But where Pittsburgh differes from the rest of the major cities in the US is in one key aspect, the city will quite possibly do anything in their power to let the production company get a shot.  Whether that is shut down major roads, blow up part of the Pittsburgh Steeler's field, or just be in the way for several weeks at the time, the city is crazy for letting movies be filmed here.
The biggest movie that has been filmed recently is the upcoming Batman: Dark Knight Rises where we personally saw several scenes being filmed during our every day activities with glimpses of Batman, Bane, and director Christopher Nolan on several ocassions.  Surprisingly it was said that many people from around the world flew in to the city just for the open casting calls to be in the movie, which of course we were unable to take part in.
---------------------------------------
Those are just the top 5 reasons we love the city, but there are several more.  You may be surprised that the sports scene isn't one of our top 5 picks and the reason is very simple.  While we love our Steelers, Penguins, and even the Pirates, the tickets to the games (Pirates excluded) are very expensive and we have yet to go but are trying to in the future!
Pittsburgh can keep you busy for several days if you know where to look, and after several months here for myself and several years for Angie, we are still busy every weekend.  If you do end up in the area, let us know!  We'll be here!
To the rest of the blogging world:  Why do you love the city you are from or currently live in?  Create your Top 5 Reasons you love your city in a post and share the link!