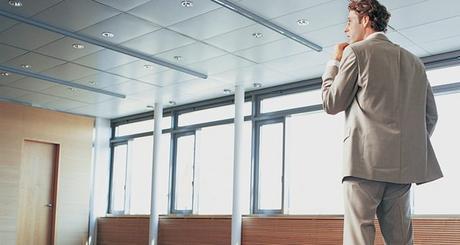 December 29, 2016
0

Email This Post

Print This Post
The Top 4 Strategic Questions Every Startup Must Answer
Congratulations on your startup! You've obviously got brains and chutzpah and hopefully, some money in the bank. We don't want to rain on the parade of ambitious integrated marketers, but even the most ingenious startups can expect a tough road ahead.
Before you even get into advertising your product to the world, you've got to have your brand's core strategy nailed down. See if you can answer these four questions:
Why Do You Exist?
Not in the existential sense, but what is your brand's purpose? Its raison d'être? What does it do for customers, and even society at large?
This is about more than your product or prototype, but what need do you fill? How do you make life better or easier for your prospective users or buyers? Take at this look at the top 100 brands that deliver on their brand purpose and you'll notice a through line.
If you can't answer that question, you might join the ranks of Myspace.
What Industry Are You In?
While this may seem like a no-brainer ("We make eco-friendly kids' toys, DUH."), think about Moleskine, makers of upscale, arty notebooks. They couldn't battle office supply behemoths like Staples, so they defined themselves as a creative tool. The brand has been so successful with this, they have creative cafes around the world.
And Uber didn't get to be worth $66 billion by being a boring old taxi service: they're a sexy tech company.
Does Your Brand Have Distinctive Values?
According to branding expert Denise Lee Yohn, brands must build emotional connections with their customers, and the best brands consistently execute on their brand values. What are yours? Think about a brand like Virgin Airlines, and it's easy to tick down the list: playful, helpful, and devoted to quality.
Can You Deliver on Your Promise?
This is huge, and it's both about being able to physically deliver on what you say you do Recently-tanked Theranos was once valued at $4.5 billion but when it was revealed its products didn't do what founder Elizabeth Holmes said, that value went down to nothing. It's equal parts R&D (what your product can do) and marketing (what you say your product can do).
Give Yourself the Best Chance for Success
Getting the fundamentals right could be the difference between being the next Mark Zuckerberg and being Friendster, which doesn't even have a working website. Integrated marketers need to do their homework, starting with this additional reading that can help you ace it:
5 Considerations for Your 2017 Marketing Planning
Avoiding Self-Commoditization in You Business
Brand New: How to Lead in an Emerging Market