It's come and gone so quickly and now rather then craving winter warmies, I think most people can vouch for me when I say, BRING ON NEXT SUMMER! Here are my top 3 shows, that I can't wait to get my mitts on next season!
1. Basso and Brooke - My favorite collection has to be Basso and Brooke, as soon as I laid eyes on it I gasped/drooled. Everything was spot on, I think it's important for originality on that catwalk and to pick up on a trend that you think will really hit off and they have absolutely nailed it for me. You had your bold prints with beautiful draped silks both maxis and minis making an appearance. The colours were bright and exotic, yet not terrifying enough that you'd be put off to wear them. I've fallen head over heels for the maxi dress with tiny black dots tied in with a bold leaf/floral print, the cut is beautiful and I can just see myself on the beach in Maldives sipping cocktails... ( ahh somewhere I'd much rather be right now!).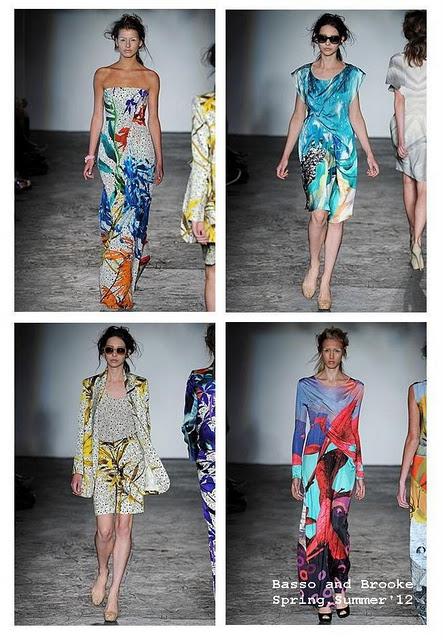 2. House of Holland - Henry Holland is a very daring fella. He doesn't necessarily produce clothes precisely to my taste, but you know the show is always going to be daring, fun and enjoyable. He didn't let me down this year, dalmatian spots, string vests and YES he brought back the tartan! How 'Clueless'?! "Rolling with the homies...". Everything in the collection announced itself as Spring to me, the pastel shades, the light weight trench coats and the 'coming out of winter entering a hotter season' tailored look. I think there will certainly be a few pieces I purchase, however combined with each other? I'm not sure I'm so brave yet. Still there's a fair few months to the season though...!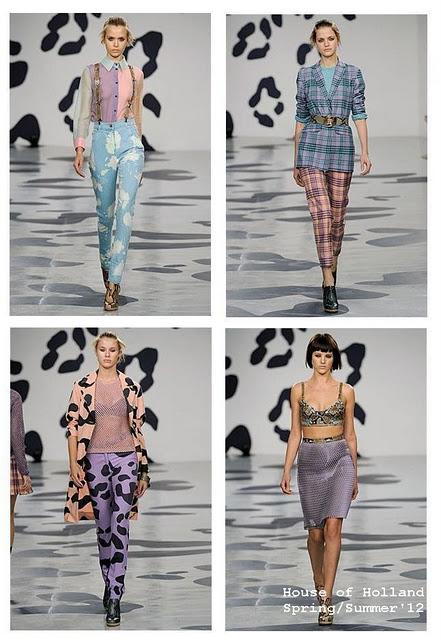 3. Mulberry - Mulberry's collection was funky, quaint and English. Dog's appeared alongside models on the catwalk once again and there was no mistaking this show for any other Fashion House, it had Mulberry written all over it. It wasn't anything incredible from Mulberry, it's exactly what I would expect from them, but the khakis and buttercups, sequins and prints - all items would slot perfectly in my wardrobe. The collection had an element of versatility to them and are easy to go from day to night in. Everything about it was so effortless and chic, the models hair was pinned up half way in a not so much volume Amy Winehouse style, little ankle socks were worn with summer sandals and grab bags with shoulder straps made a strong come back once again. I adore the crochet print dress, so simple and summery, I just wish one of the doggies came free with each purchase, now wouldn't that be lovely...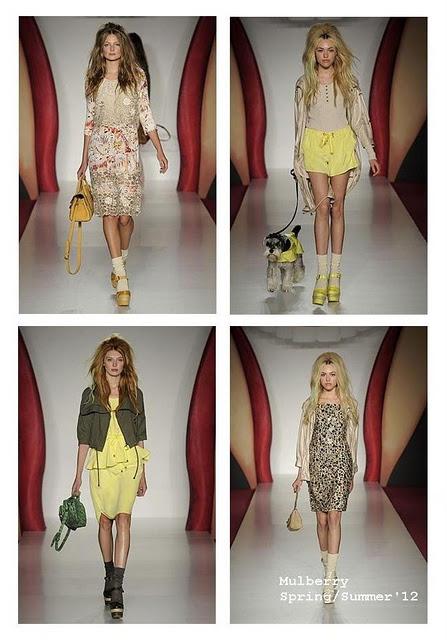 XOXO