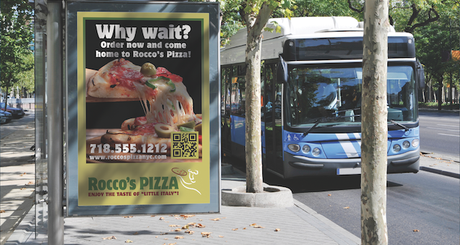 Building signage? Check.
Regulatory posters? Check.
Menu? Check.
Don't stop there if you're a restaurant marketer looking to tantalize and entertain diners. Go beyond the obvious by incorporating signage that furthers your integrated marketing efforts.
Here are our suggestions for three other must-have signage strategies:
Vehicle Graphics
You can entice hungry commuters to follow you back to your restaurant if you advertise your restaurant by wrapping company vehicles with promotional graphics. Get some ideas on this tactic by reading, "How Vehicle Wraps Rev Up Small-Business Marketing."
Trade Show Display

Take your restaurant with you anywhere by designing a trade show display to promote your establishment at community events and business mixers. Learn what's new in tradeshow promotions with our post, "Tradeshow Marketing Trends."
Promotional Posters
If social media marketing is a part of your integrated marketing strategy, be sure to let patrons know how to get involved. You can work with a creative services provider to design in-store posters that promote your social media channels, such as Facebook, Twitter and Yelp. To help you get the most out of social media marketing, turn to "The Seven Stages of Effective Social Business Marketing" post.