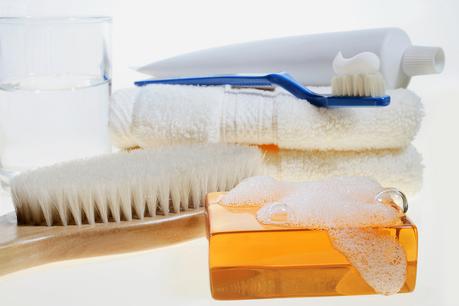 (And No, It's Not 'Wash, Rinse, Repeat')
When we integrated marketers start feeling concerned about email performance, it's time for some good list hygiene. List hygiene, or the practice of acquiring legitimate, authentic email addresses and culling those that aren't, improves your email marketing efforts. If you're using a third-party email provider, good email hygiene can save you money by reducing bounce rates and enhancing your sender reputation, and help you make money with more actionable data insights and increased conversion rates.
You should be practicing list hygiene all the time, but there are three key phases to think about:
Phase 1: How You're Acquiring Subscribers
The best way to get your emails read is to ensure that the people they're being sent to really want them (and are real people). The gold standard for email subscriptions is the double opt-in process: first, your audience submits their information. Next, they're sent an email with a link that they must click to confirm that they want to receive your emails. According to MailChimp, double opt-in lists see a 144% higher open rate and 48.3% lower bounce rate than single opt-in emails.
Phase 2: What You're Doing to Engage Them
Content actually impacts deliverability. When an ISP is pondering whether or not to let your email get into a sender's inbox, it looks at factors that include whether or not the recipient has ever opened your emails before, if the message is marked as important, or if the recipient has ever sent emails. That's where good content comes in. The better your content, the more likely you'll be able to make it through this round of filters.
Phase 3: When (and if) to Purge
There are two schools of thought about managing your inactive contacts: you could either flat-out delete them, which will obviously help your marketing perform better. But what about simply treating those contacts differently, like applying an "inactive" label? Google guru Sri Somanchi recommends "ramping down", or emailing those inactive even less frequently - after all, they still might respond if they get an exceptionally juicy offer.
Master the Basics
Your minty-fresh email list is only one part of a killer email marketing strategy. Here's a quick refresher for integrated marketers on the essentials.