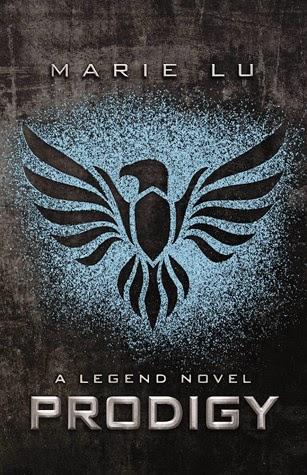 Injured and on the run, it has been seven days since June and Day barely escaped Los Angeles and the Republic with their lives. Day is believed dead having lost his own brother to an execution squad who thought they were assassinating him. June is now the Republic's most wanted traitor. Desperate for help, they turn to the Patriots - a vigilante rebel group sworn to bring down the Republic. But can they trust them or have they unwittingly become pawns in the most terrifying of political games? - Goodreads
-----
**WARNING: This review may contain Prodigy spoilers, and you definitely don't want to read it if you haven't read Legend yet!
Prodigy picks up right where Legend left off - Day and June have escaped and are on the run, Day's family are dead or imprisoned and we don't know where Tess is. Day's wound is growing worse, and the two have no money and few options with which to seek help. 
So begins another wild ride, full of action, adventure and shifting loyalties. 
The duo are drawn into a complex struggle for power that has accompanied the appointment of the new Elector - son of the incumbent. Unrest is growing amongst the poorer sectors of the Republic over their treatment at the hands of the previous Elector, and their anger has been transferred to Anden, his son. That Anden is a teenager does not help him earn the confidence of the people.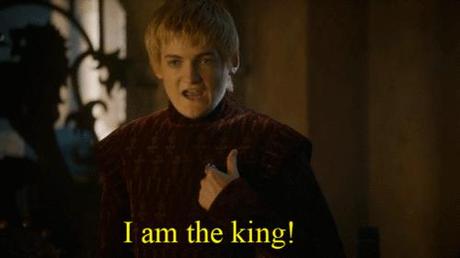 Day and June are drawn into a Patriot plot to assassinate him, so that the regime that has treated its populace so poorly can be overthrown and a union with the Colonies (represented as a sort of utopia to the dispossessed of the Republic) can come about. 
June is sent in to win the trust of Anden and work from the inside to set him up. Day is poised to become the people's champion, and his role in the assassination is to be televised in order to make a hero of him.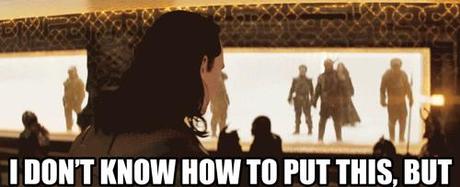 But nothing is that simple. June is led to doubt whether Anden truly is as evil as his father, while Day begins to doubt June. 
There is a lot to this installment of the story. Day finally questions his own love and trust for June, and to admit to himself that her role in his family's deaths is something he cannot simply ignore. For her part, June has to realize that the class discrepancy between her and Day is likewise a chasm across which they can never quite reach. These glimpses of a more realistic view of their relationship worked to draw me further into the story, and resolved some of the issues I had with the first book.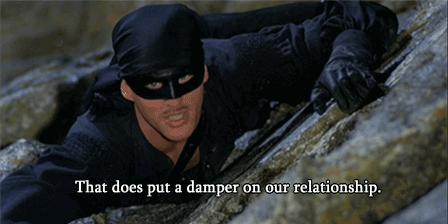 There were definitely things I didn't love about this story. The introduction of not one - but two - love triangles ground on me a bit. Not my favorite trope with how over-used it is. And while the issues above were discussed, I felt that they were still downplayed and would have had a much bigger impact on June and Day than it seemed to in the book. The plot did move along at a good and even pace (none of that slow middle book in a trilogy problem), but I didn't feel as invested in the story as I would have liked. I still can't quite put my finger on why that is. Perhaps it's a combination of the relationships not quite working for me and not knowing who to root for. All I know is that while I definitely wanted to know what would happen, I didn't feel that pull to read in every waking moment (and to stay up well past my bedtime to finish a particular bit). 
If you've made it through Legend, it's worth continuing with Prodigy - since it definitely does answer as many questions as it poses. I'm continuing on with Champion, so we'll see if the third book manages to pull out all the stops!
------
Book Title: Prodigy
Author: Marie Lu
Series: Legend Trilogy #2
Edition: Hardcover
Published By: Putnam Juvenile
Released: Jan. 29, 2013
Genre: Fiction, Young Adult, Dystopia
Pages: 371Date Read: April 8-20, 2014
Rating: 6/10