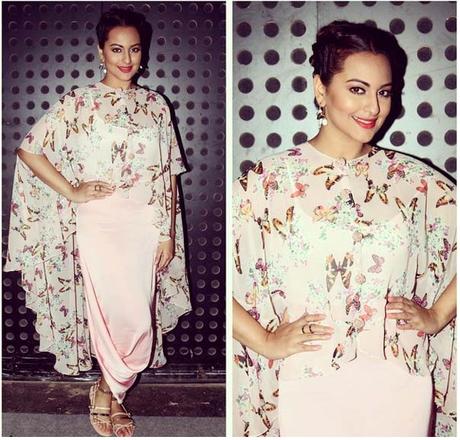 Bollywood is always known for its style trends, romanticism, creativity and the amazing transformation that this celebs have had in the recent years. All of them are glamorous, bold, charming and beautiful. Bollywood divas are up to date with latest fashion trends as well as they don't hesitate to opt new ideas all around the world.
Nowadays, the new trend enters into the filmy world "Poncho". Basically, it's a Spanish word. This is an outer garment specially designed to keep the body warm. Poncho is an iconic Mexican symbol used in centuries by the Mexico people. Most of the celebs carry this outfit as a style statement and they look fabulous in it. So, I think every girl should have at least one Poncho in their wardrobe. Look at these pictures, which gives an idea that how to wear this outfit.
1. Deepika Padukone In Poncho
Team up the poncho with a saree. Yes! You heard right. Simply drape your saree and then wear the poncho over it. It looks more attractive and create other layer to the outfit by adding the right touch of glam. Deepika looks stunning in this outfit.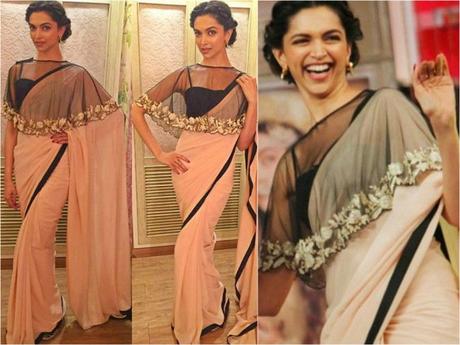 2. Sonam Kapoor with a Lacy Poncho
Wear a lacy poncho cape over a neat nude shade gown with a simple accessories like a Sonam. We all know she is the best fashionista in the Bollywood. She looks fabulous in this outfit. Just try it.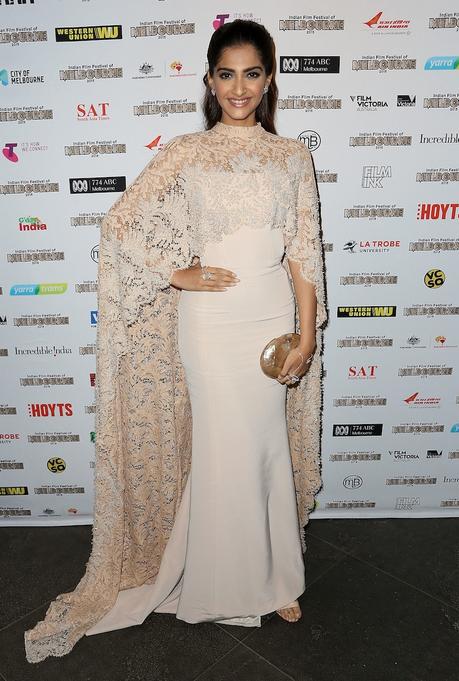 3. Ileana Dçruz with an Embroidered Poncho
If you want to wear a complete black outfit, then just opt the embroidered poncho over the plain black outfit. You look stunning in this outfit. Ileana always surprise us with her outfit. She looks simple yet beautiful in complete black outfit.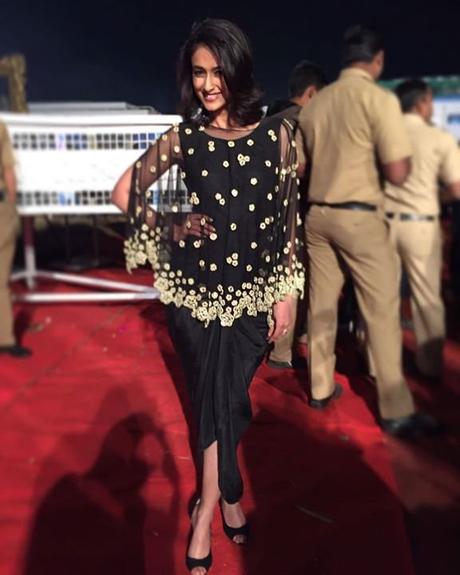 4. Sonakshi Sinha with a Sprinkled Poncho
You can also combine a curve hugging sleek gown with a sprinkled poncho, just like a Sonakshi. She look gorgeous in this outfit. The colours, the hair and the minimum accessories takes this outfit to the next level of fashion.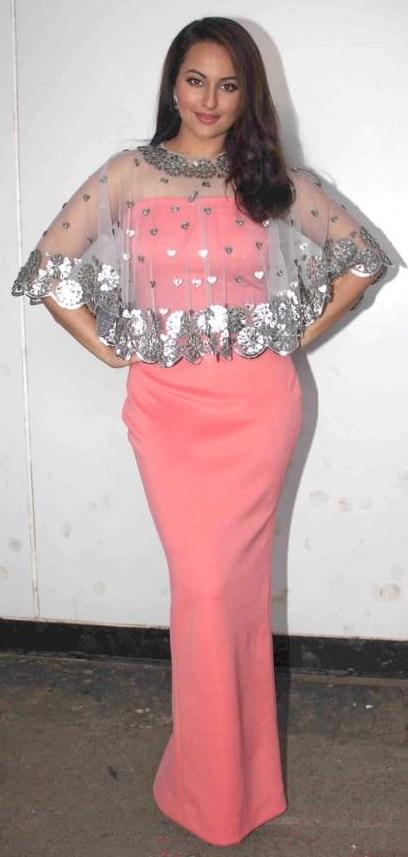 5. Karishma Kapoor with a Studded Poncho
Karishma Kapoor looks awesome in this pastel color studded poncho. Just follow it.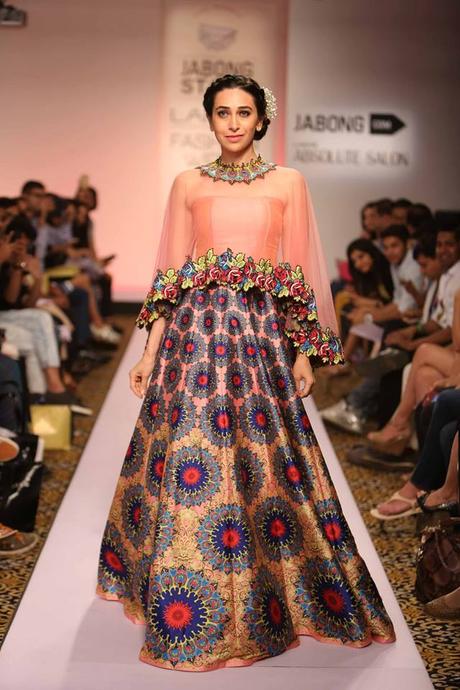 6. Jacqueline Fernandez with a Floor Touching Ponchos
For a wedding occasion, you can wear the gown covered with a sheer tulle poncho with a long train. Jacqueline Fernandez looks marvelous in this outfit.