Knowing your correct color for foundation and powder lays the perfect foundation (pun intended

) for a great face of makeup.  Beauty brands are embracing the challenge for different women and creating products with a greater range of shades, more so than ever before.  Remember a few weeks ago when I had my Sephora Color IQ Experience?  I discovered my pantone number and was provided with a list of the foundation matches.  I ended up with the best powder I have used in recent years, the Smashbox HALO Hydrating Perfecting Powder.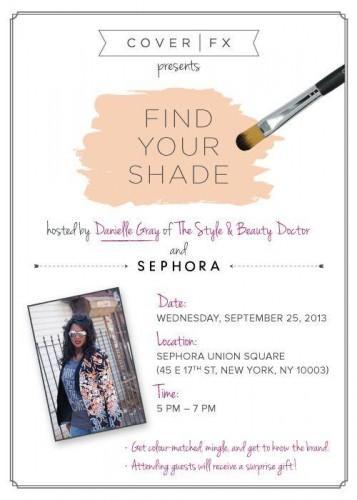 In keeping with this beauty trend, last night, Danielle Gray of The Style and Beauty Doctor  partnered with Cover |FX  and hosted a makeup party at Sephora Union Square! Invitees were encouraged to find their perfect foundation shade.

Cover FX creates makeup products that help you look your best while actually improving your skin over time. Foundation is their specialty and their mission is to give every woman her perfect match. With over 25 inclusive shades, their unique formulas offer a precise match, based on your undertone, for skin of all ethnicities.

To go a step further and ensure each product is safe for even the most sensitive of skin, all Cover FX formulas are developed under the supervision of dermatologists and clinically tested, for a truly healthy foundation. Cover FX gives you the option of flexible coverage, sheer to full, in the right finish and shade that is perfect for you. (Cover| FX Philosophy)

As ladies milled around chatting about hair, makeup and fashion, tables were set up and Cover|FX makeup experts were available for one on one consultations.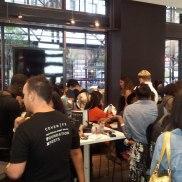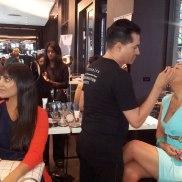 Unfortunately I wasn't able to test out the products but everyone was raving about them.  Someone mentioned being impressed with the Cover| FX consultant's ability to actually match her skin tone after she expressed doubt because it has been a challenge in the past.
With a full range of products,  Cover |FX  makes it easy to create a great look with perfectly matched products that complement each other.
Foundations and Concealers (cream, powder and liquid options available)
Primers (anti aging, mattifying, SPF protection and eye options available) 
Powders (matte setting, blotting, and illuminating options available)
Bronzers (matte finish, illuminating finish, liquid options available)
Lip Treatment  (gloss and glaze options available)
Brushes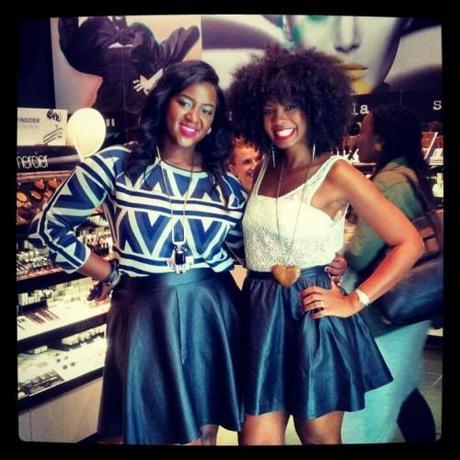 Danielle (@stylenbeautydoc) was a great host and is such a doll!  Thanks for the invite!  I am definitely going to check out the Cover| FX products!  xoxo- Kellie