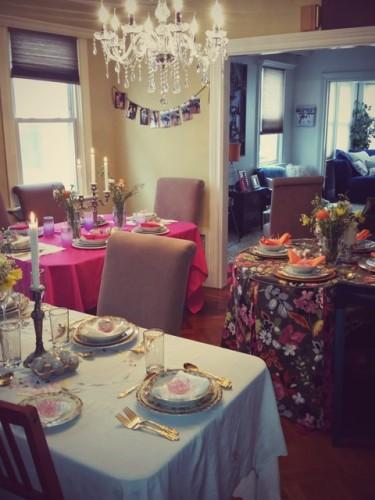 Easter Brunch decor
I hope everyone had a lovely Easter holiday. We had such a nice day. The weather in Brooklyn was gorgeous and we warmly hosted family and friends here for an Easter Brunch. I was running around crazy with a million things to do but I snapped a few quick pictures of the Easter decor and wanted to share!
My vintage gold flatware makes me very happy. It arrived a few weeks ago, just in time for Easter!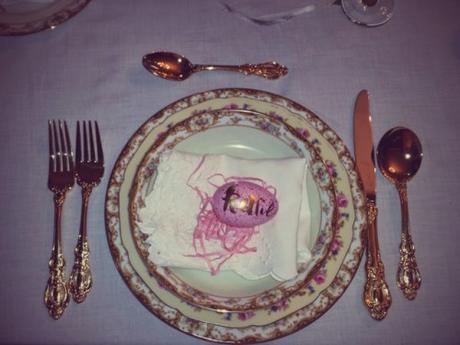 Easter Brunch Place Setting
And my latest obsession with vintage china sets really made for pretty table settings.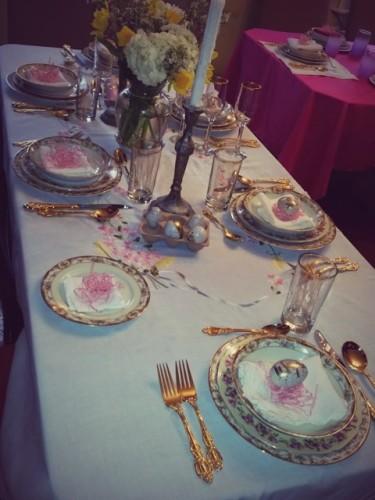 Easter Brunch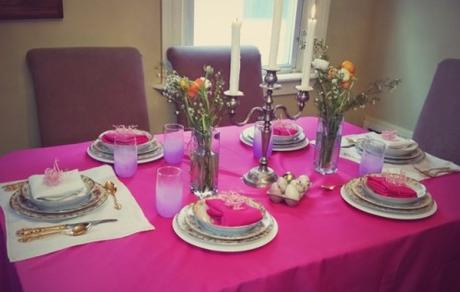 Easter Brunch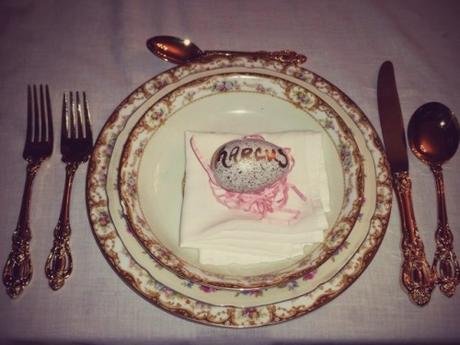 Hand painted speckled egg seat cards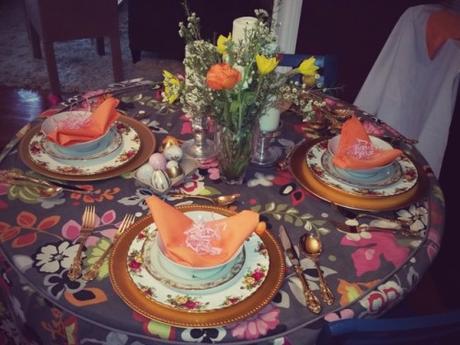 Easter Brunch
I wish I had taken more pictures when the settings were complete and everyone was here but these will have to do for this year!
Fingers crossed for me to get back to blogging. I miss it AND it would mean things would have slowed down a bit and I can actually share all the little projects, DIYs and recipes I'm working on and concocting.
Have a great day!
xoxo – Kellie