"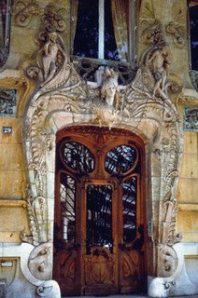 He giveth power to the faint; and to them that have no might he increaseth strength…But they that wait upon the LORD shall renew their strength; they shall mount up with wings as eagles; they shall run, and not be weary; and they shall walk, and not faint." Isa. 40-29, 31

Sometimes when we don't understand the frustration of not being able to move through life freely and  have the peace we desire, we wind up  with an ugly face and  closing the doors that would be open to unto us if we'd only learn how to submit to God.
Some of us are afraid to tell God what we want. Why is it that telling God what we want such a hard thing to do?  Perhaps many of don't believe we will receive it. We feel safer, because we think: "…if I don't ask for it, then I won't be disappointed when it comes. But that's not the truth at all.
If you want to know the truth about  being truly transparent and open to God, you have to:
1. Admit your vulnerability to it.
2. Seek God's face for His will to be revealed – in the Word and through prayer and intimate communication.  
3. Ask God for help in seeking for what you need to come to pass.
God has such a really big heart. He always wants us to be blessed.  Even when times are hard for us, He has another purpose in our emotional and spiritual pain. It's quite likely, in fact -even if we don't 'think' we are being blessed, it's likely to be His will. Being blessed might not always feel good, even though it may sound good. Sometimes the timing of what we want and when "we think we need it" conflicts with our schedules. We tend to sometimes think that: if we don't ask for anything big, then God won't have to disappoint us.
To this day, I have not really found out why God takes so long sometimes to answer some prayers. What I can be sure if though, is that God does answer prayer. And if you are faithful in your walk, God does eventually meet your needs.
Being vulnerable with God is a very interesting place to be. In my walk with God, I have found that sometimes allowing myself to be vulnerable and transparent not only lifts the burden of us having to let God' handle alone' certain burdens – but it also causes us to truly see the root of some of our problems. No one likes being vulnerable. We are already vulnerable to those we can see, so imagine what it must be like, when we must come to terms with Someone we cannot see. Yet I have found refuge in knowing that God is a God who offers us security and foundation, in  pouring our hearts unto Him.
Search  for Part II : "The Strength Found in Being Vulnerable…"
 Here's the link: http://wp.me/p1wbAE-em